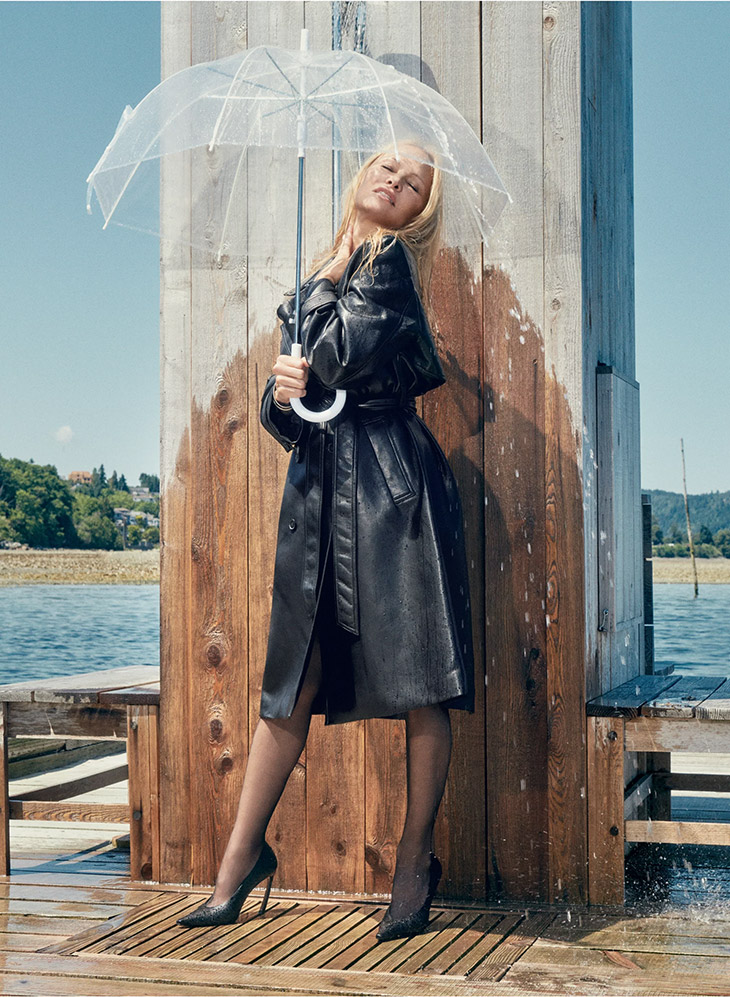 In an unlikely but mesmerizing collaboration, Aritzia presented its  Babaton Fall 2023 campaign featuring none other than Pamela Anderson. This move marks a delightful marriage of Anderson's iconic persona with Aritzia's signature elegance.
The campaign's backdrop was no lavish studio or cityscape, but rather the intimate setting of Anderson's home in the quaint town of Ladysmith, British Columbia. It was there that the brand's creative team spent two sun-drenched days with the model, actress and memoirist Pamela Anderson, gaining insights into her personal life and witnessing her swap her casual gardening attire for the Babaton collection.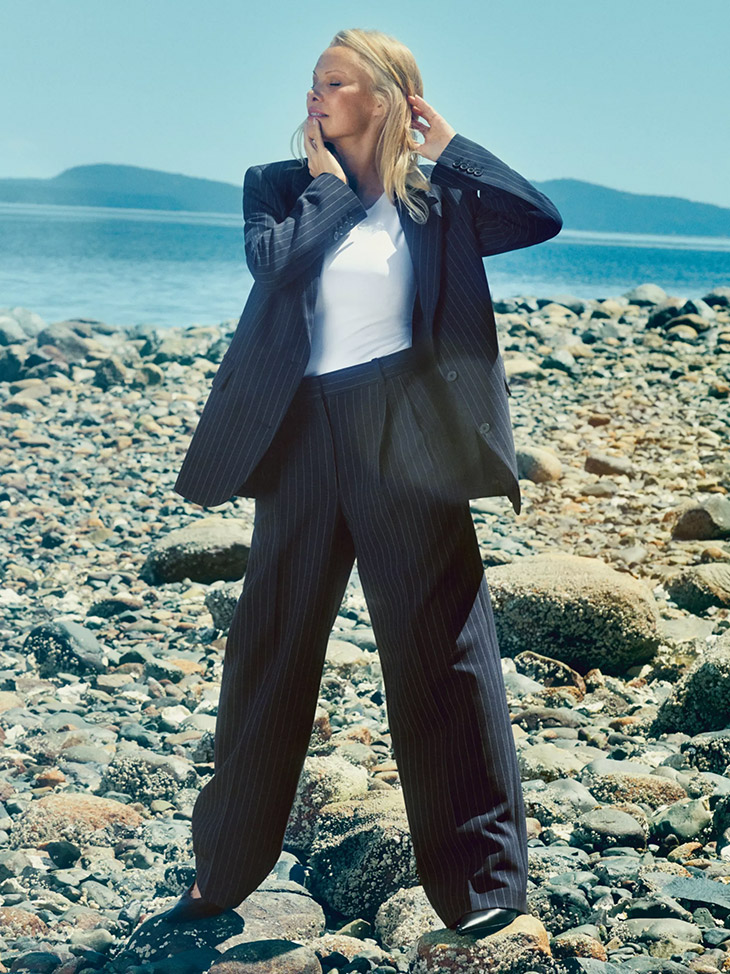 I'm honored to be a part of Aritzia's Babaton Fall 2023 campaign. Not only do we share the same BC (British Columbia]) roots, but we also share an effortless aesthetic – they let me be totally comfortable and confident without compromising my individual style. To mow the lawn in a power suit made sense to me; the garden is my office. That was the fun part, and that's why it's been such a wonderful and natural experience to work together finally. – Pamela Anderson
Though the pieces may have seemed a tad opulent for a beach setting, Anderson's indomitable spirit shone through. Her effortless wearing of the Babaton collection exemplified her unwavering commitment to defying conventions. Because, at the end of the day, she is Pamela Anderson, a woman who pursues her passions with passion, whether it be cultivating a massive garden or something as frivolous as mowing her lawn while wearing a suit.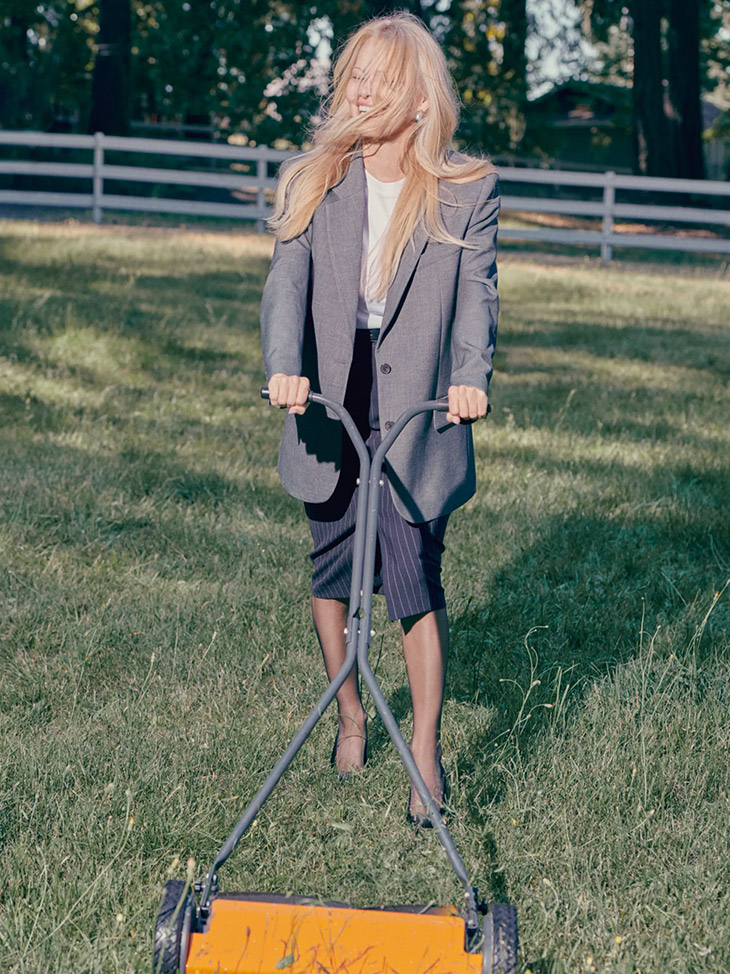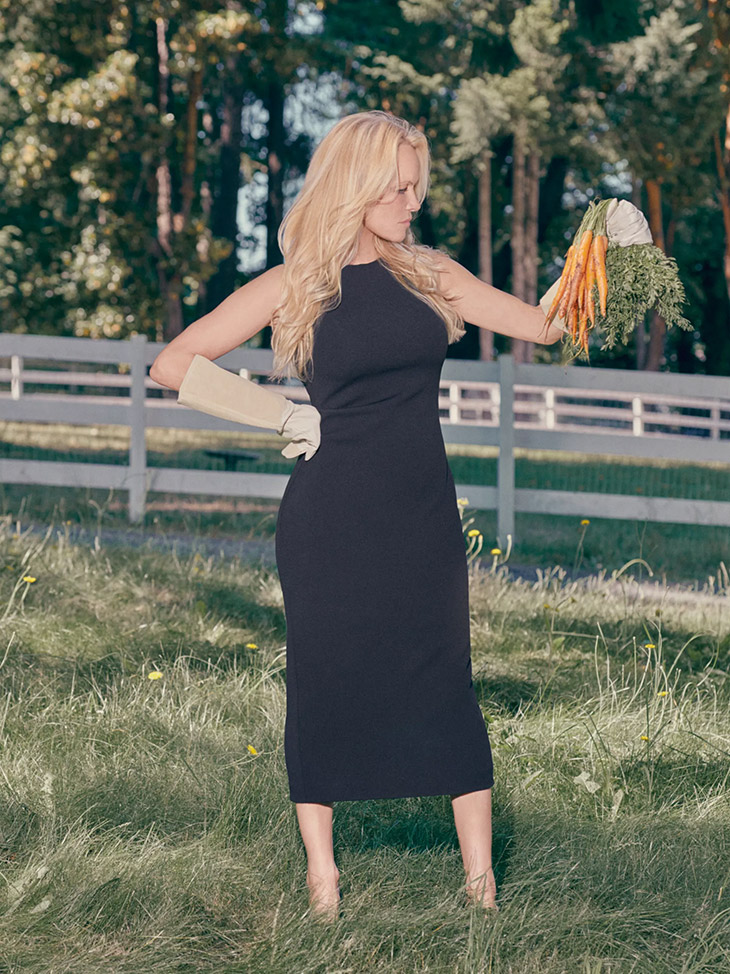 This season highlights the power wardrobe, and Pam brought her power-woman energy to the tailored essentials, luxe sweaters, and modern suiting of the new collection. BC-born and raised, Pamela not only serves as a hometown heroine for Aritzia but also represents the effortless confidence of the Babaton woman. – said Aritzia's CEO Jennifer Wong
The Aritzia Babaton Fall 2023 collection, in essence, is a tribute to empowerment. It's a call for every individual to embrace their inner prowess. Whether it's the sharp lines of a tailored blazer, the commanding presence of a three-piece suit, or the understated elegance of mockneck sweaters, the collection resonates with a singular message: Own your narrative. You're in control. Be unapologetically yourself, just like Pamela Anderson.