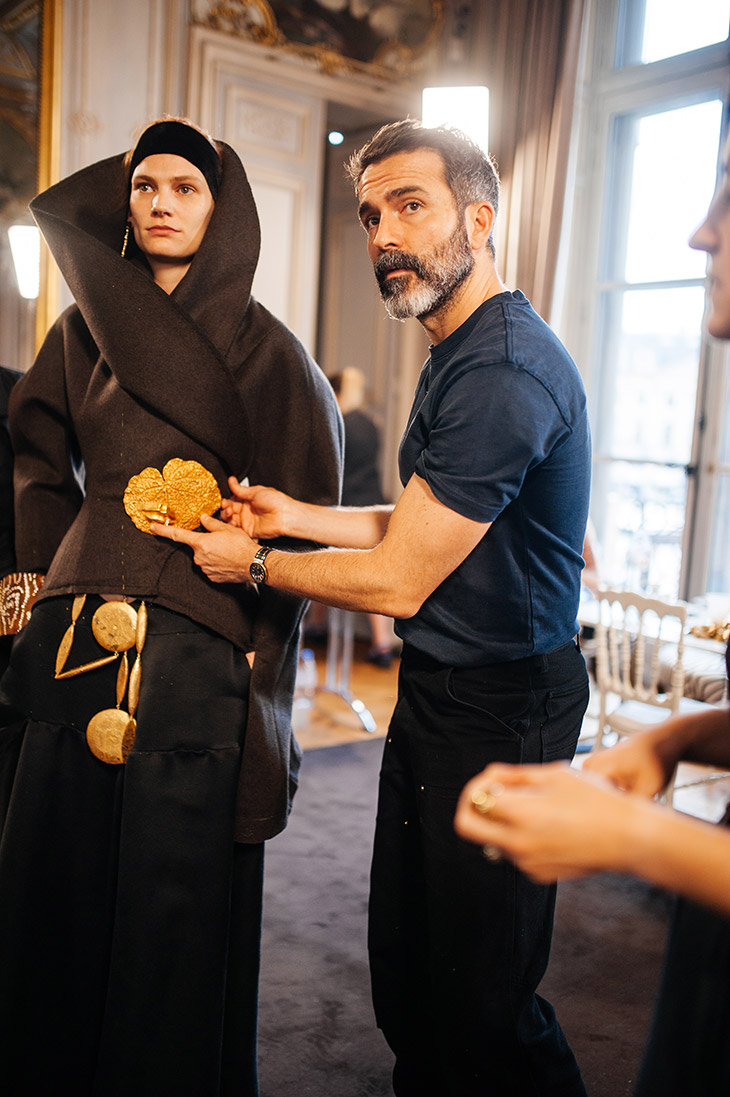 Luxury House SCHIAPARELLI presented Its Fall Winter 2023.24 Haute Couture Collection named … And The Artists with a fashion show held on July 3rd. Take a closer look at the collection and discover behind the scenes action captured by fashion photographer Kuba Dabrowski.
After the previous season's emphasis on concise and arresting looks, Schiaparelli's Daniel Roseberry took a  different approach for this collection. The collection is daring, exploratory, and infused with a sense of organic and sensual freedom. Separates, such as a white shirt, perfect pants, oversized puffer jackets, and basic knitwear, such as cardigans and tube skirts, inspired the collection. The collection pieces were created to be combined and matched, allowing women to express themselves with a sense of transgression and spontaneity.
RELATED: SCHIAPARELLI AW23 COUTURE LOOKS

This season, the designer also pays tribute to the brand's enduring relationship with art and artists. The Maison has always been in conversation with various art forms, drawing inspiration from their audacious use of color, creative processes, and inventiveness. Each piece in the collection was inspired by an artist, whether from the time of Elsa Schiaparelli, the mid-20th century, or the present day.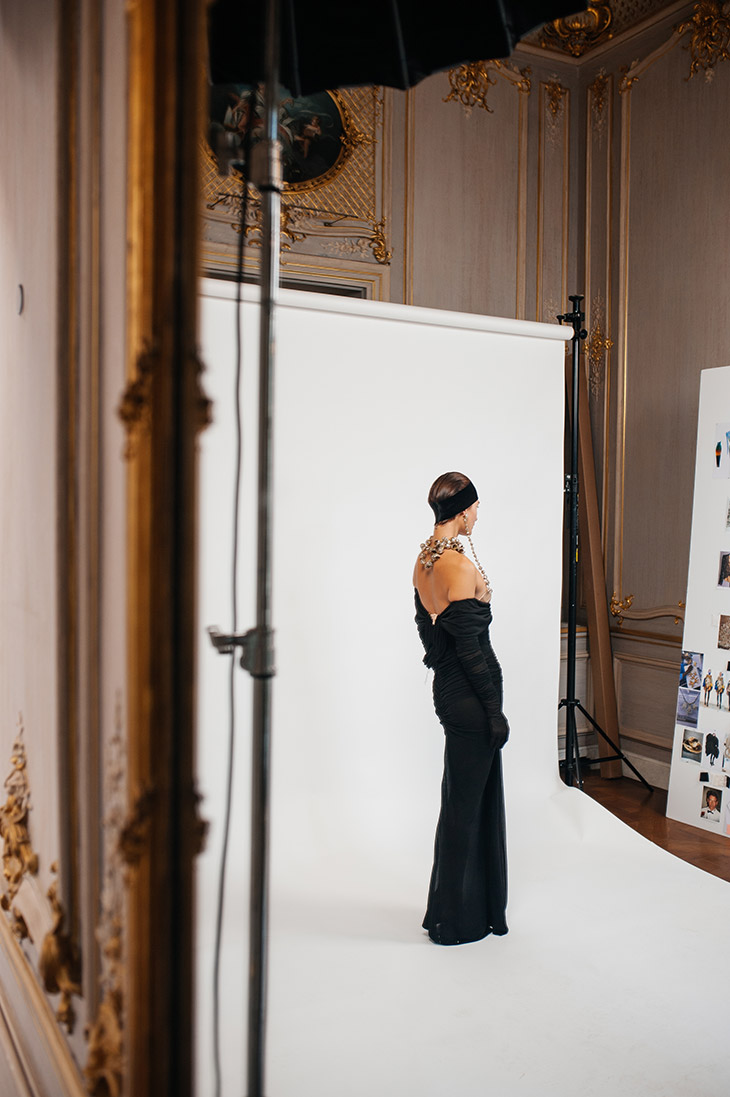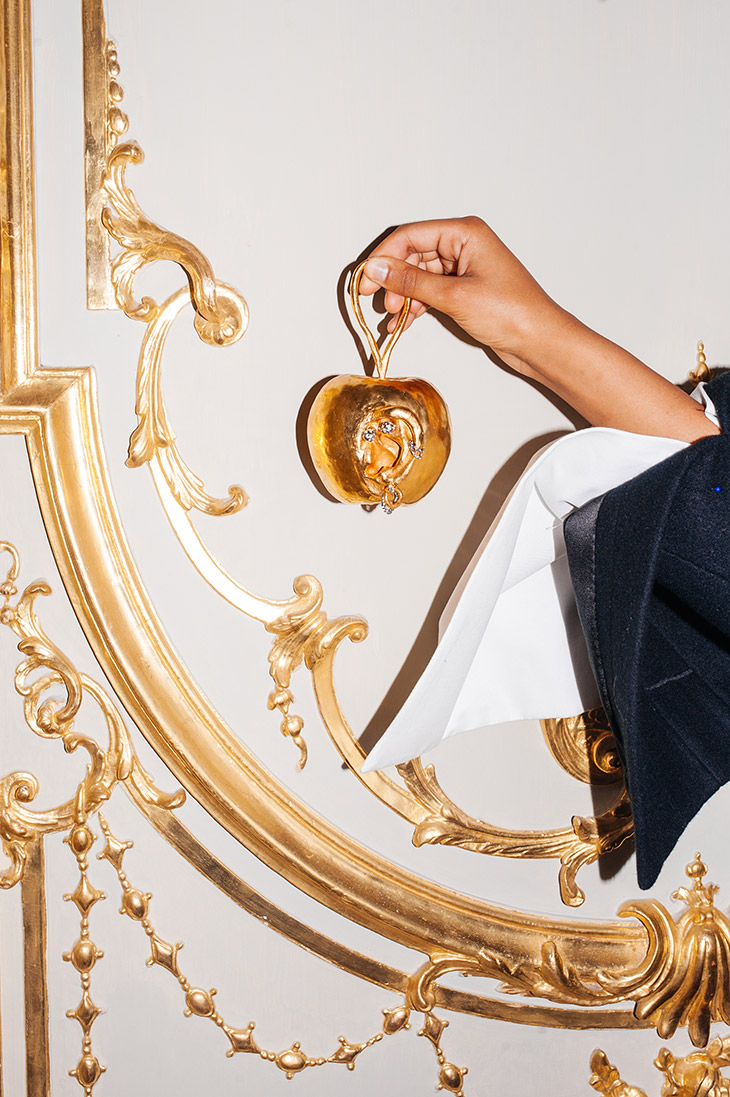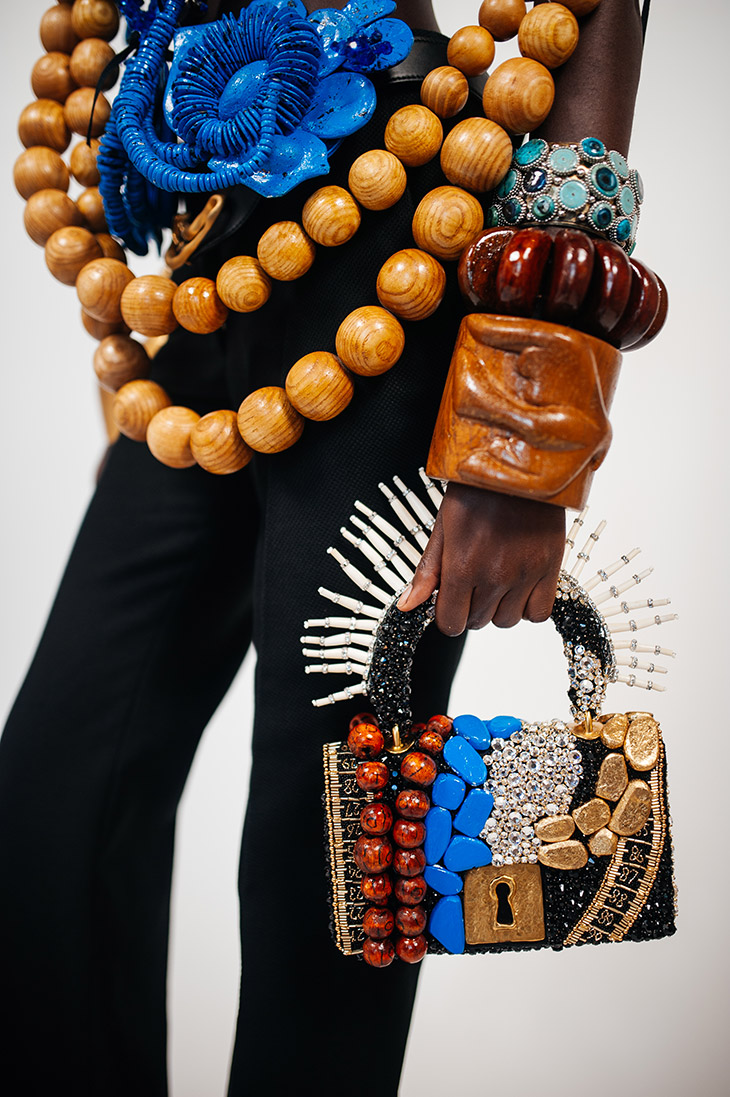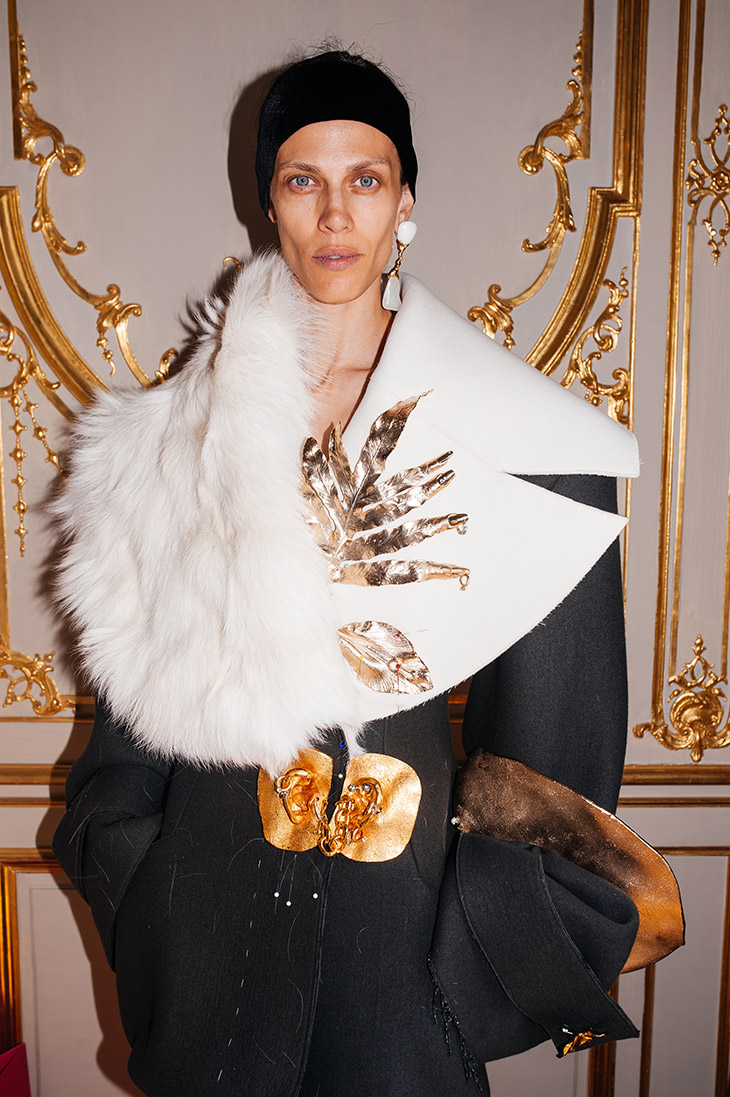 The accessories also embody a spirit of defiance and wit. Giacometti's monumental sculptures influenced the design of a new chapter of jewelry, which consists of gold drops crowned with stones. Massive brooches and cuffs were inspired by Claude Lalanne's adored moldings. Wooden bijoux made their debut, featuring Burl wood hands, plaster white lobsters, and the Inauguration Dove adorned with gilded 24K gold leaf.
Even the iconic Schiap bag is reimagined, whether hand-painted in multicolored alligator, adorned with lightweight wooden beads, or adorned with the signature 'trapunto' technique reflected in white strands of plaster beads and bugle beaded measuring cords. The toe-shoes and keyhole-shoes were reduced to their most minimal form, with the Maison's signature measuring tape running up the bag of the leg.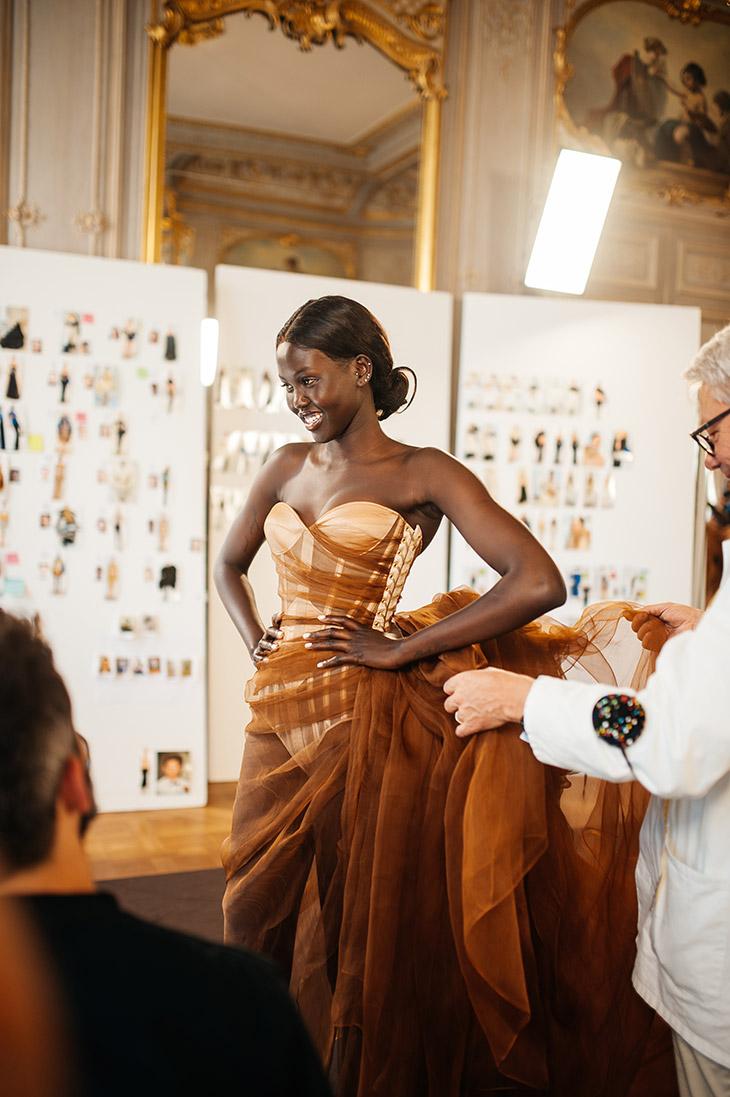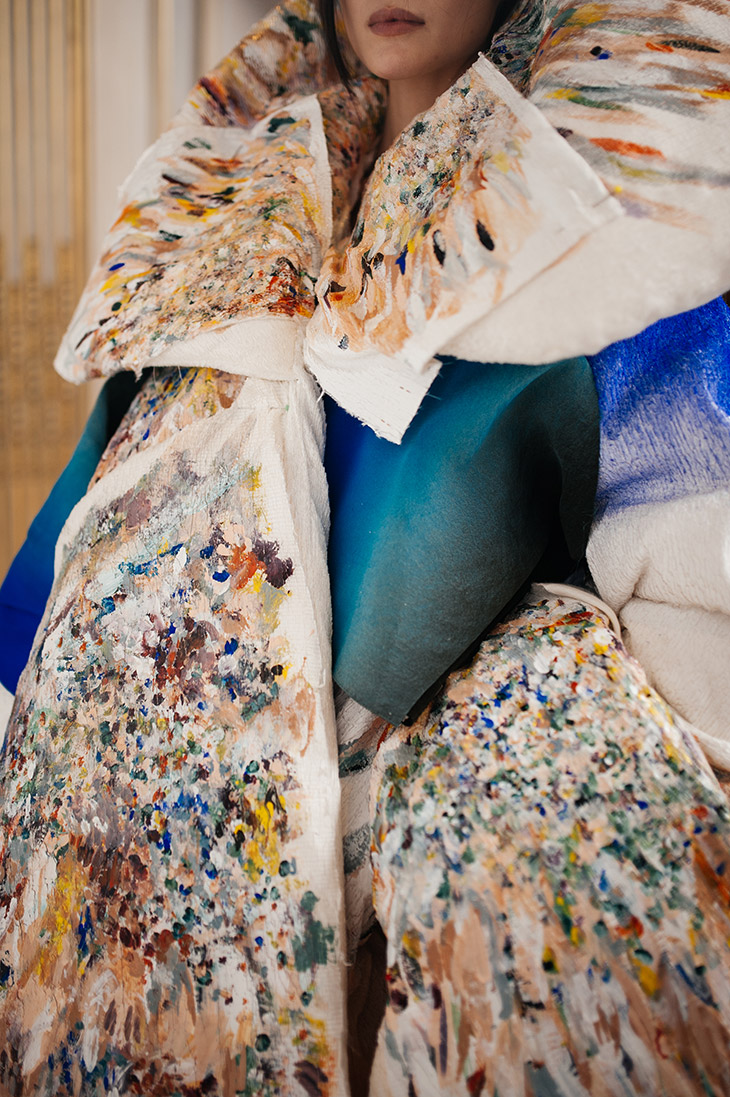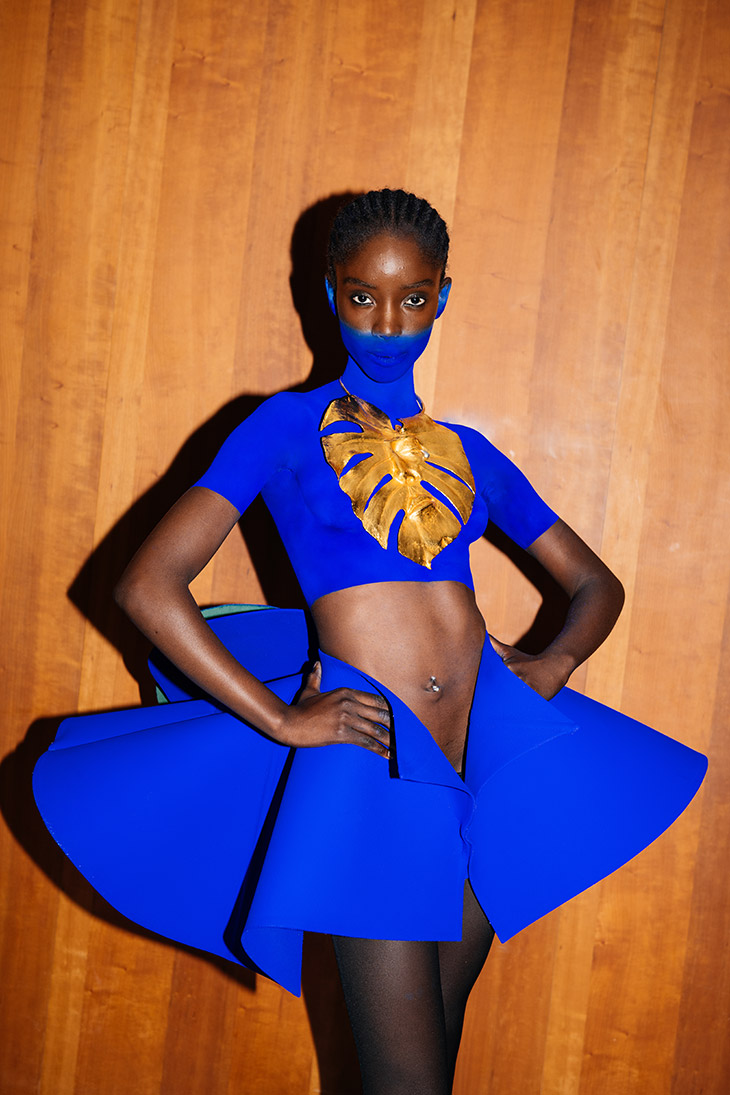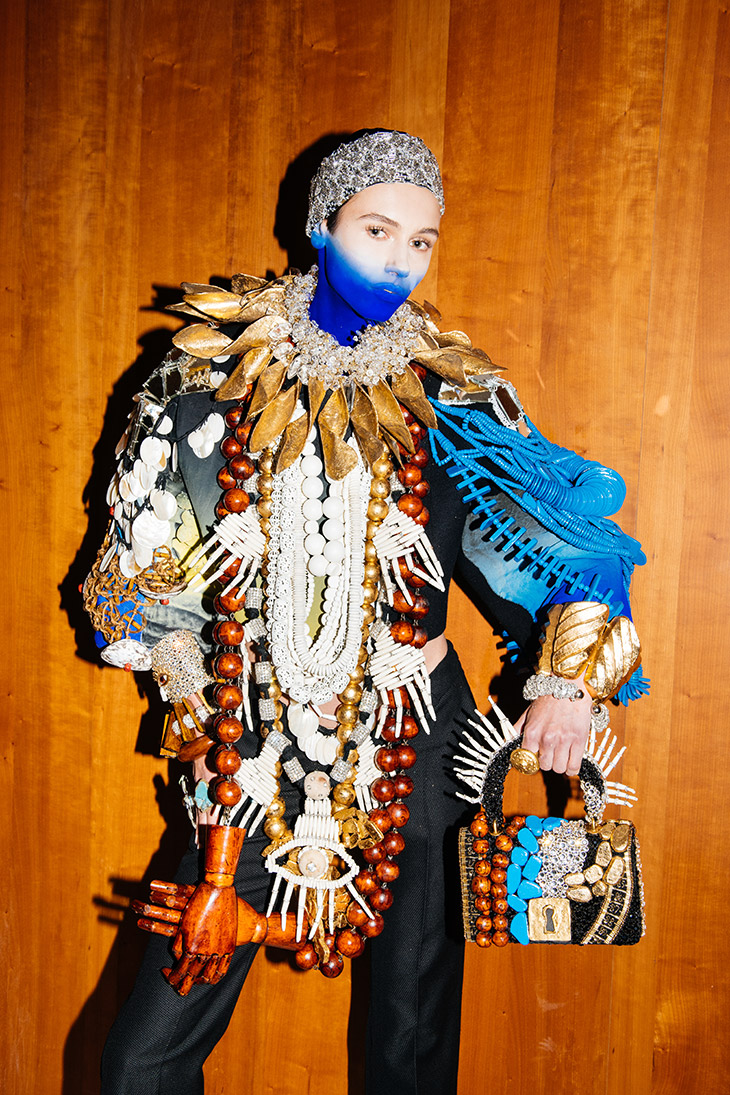 The collection embodies the unmistakable essence of humanity, rooted in immutable artistic references. Even in the digital age, the profoundly ingrained primal instincts of dressing, decorating, and creating persist. As we navigate the unknowns of an era in which creativity and fame appear to be ever-present, the power of design, the skill of artisans, and the authenticity of the human touch continue to distinguish Schiaparelli.