SKIMS unveils its groundbreaking new product, the SKIMS Ultimate Bra. Taking the classic push-up bra into the future, the brand introduces a revamped silhouette that promises a naturally enhanced and beautifully shaped look, delivering unparalleled breast definition.
Following years of rigorous development and comprehensive evaluations, SKIMS presents its revolutionary "Ultimate Bra". This design, reshaping the conventional push-up, promises a complete breast metamorphosis, sculpted with the assistance of 3D scans and molds of real women, including the SKIMS' Co-Founder and Creative Director, Kim Kardashian.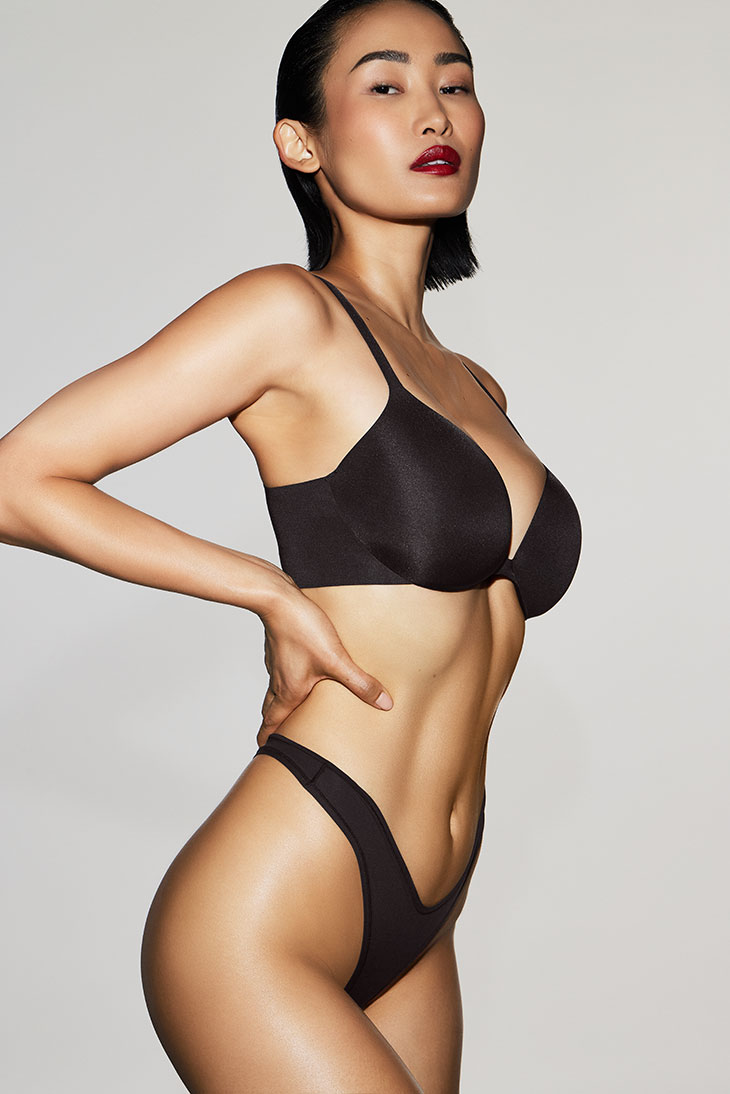 In contrast to older push-up bras that often relied on bulky foam pads, leading to over-lifting and an unnatural plateaued appearance, the SKIMS Ultimate Bra employs precision-tailored foam cushions. These ensure a gradual and naturally contoured teardrop profile.
Crafted with lustrous microfiber material, the bra assures pliability and comfort for prolonged wear. Its bonded neckline and wings feature state-of-the-art smoothing capabilities, ensuring a flawless look under any outfit. The hidden underwire, enveloped in a gentle brushed sheath, guarantees comfort while retaining optimal support.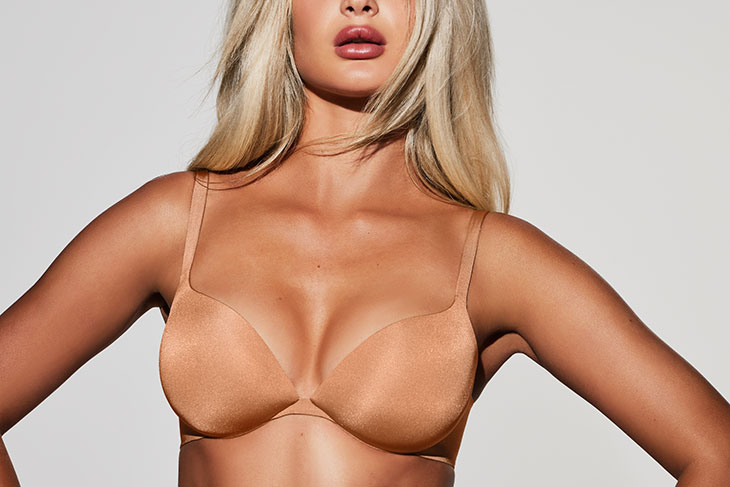 The Ultimate Bra is launched in 10 foundational SKIMS hues, accommodating a broad spectrum of skin shades, and spans a vast size array from 32A to 44D.
This transformative bra is set to be exclusively accessible on SKIMS.com starting Friday, August 17th, with a retail price of $58.