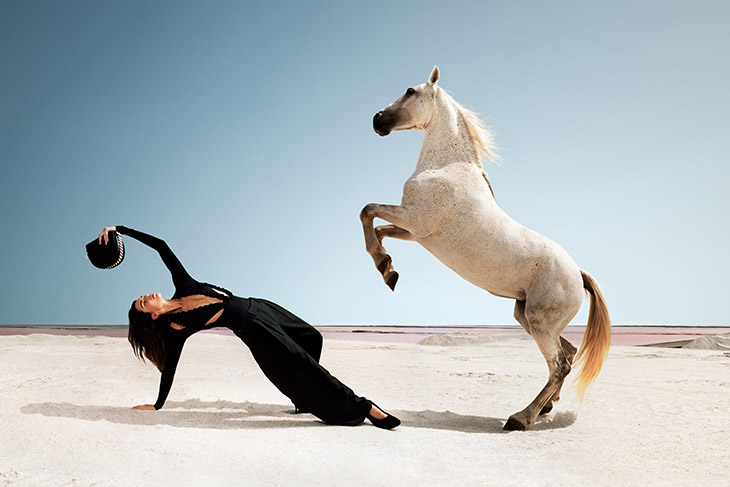 Fashion house Stella McCartney unveiled its Winter 2023 campaign starring reality star turned model Kendall Jenner captured by photographer Harley Weir amidst the picturesque Camargue Salt Flats of France, home to the iconic white ponies – a collaboration with renowned horse whisperer Jean-François Pignon. In charge of beauty were hair stylist Mee Kyung Kim Porter, and makeup artist Emma Miles.
The Stella McCartney Winter 2023 campaign celebrates an inherent love and deep respect for animals, harnessing the extraordinary power of horses. The 'Horse Power' theme runs throughout every element of the collection, bringing to light the transformational connections between humans and horses, through the lenses of Stella's personal relationships and family, art and history, and into the modern day.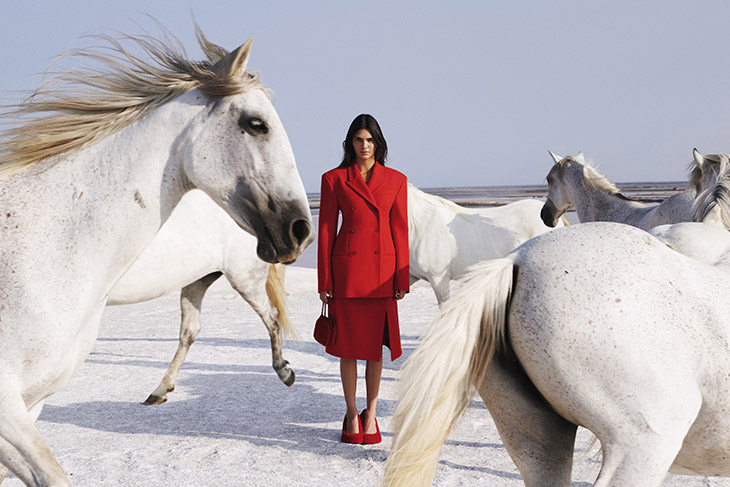 I knew this season's Stella girl had to love horses as much as I do. Kendall has been riding since she was a kid, just like me, and has her own ranch; you can see how at ease she is around these sensitive creatures, and them with her. Capturing this connection brings Horse Power to life, both through the fashion and the vision. – Stella McCartney
Stella and Kendall share a lifelong love of horses – both have been equestrians since childhood, and own ranches where they raise their horses. Kendall's palpable ease and calm when surrounded by horses is matched by Jean-François Pignon's steeds that are native to and living in the South of France.
This harmony reflects the collection's powerful equestrian essence. The Winter 2023 campaign rides into a story of healing bonds and shared kinship, from braided rope details inspired by bridle reins to quilting referencing horse blankets to jacquards woven in Appaloosa prints, referencing an American breed that Stella's family raised during her childhood.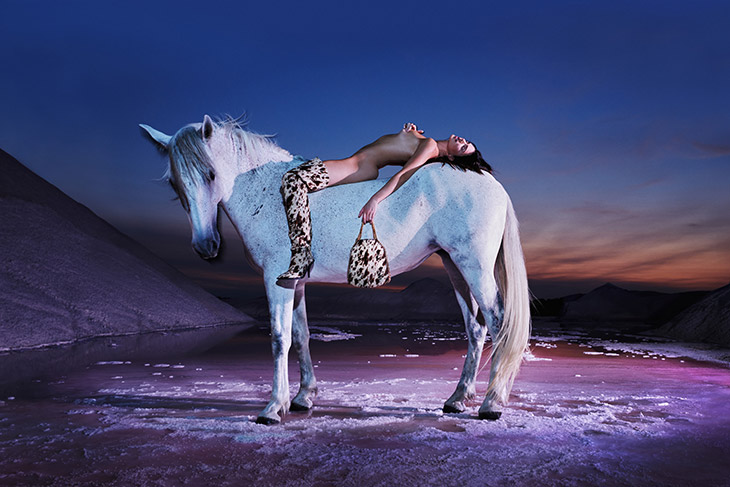 As well as a love for animals, Stella and Kendall also share a love of family. The Winter 2023 collection is a celebration of the relationships between mothers, sisters and daughters, featuring, for the first time, prints crafted using original horse photography by Linda McCartney and Mary McCartney. The ready-to-wear collection is crafted from 92% conscious materials, making it the Stella McCartney's most responsible winter offering to date.