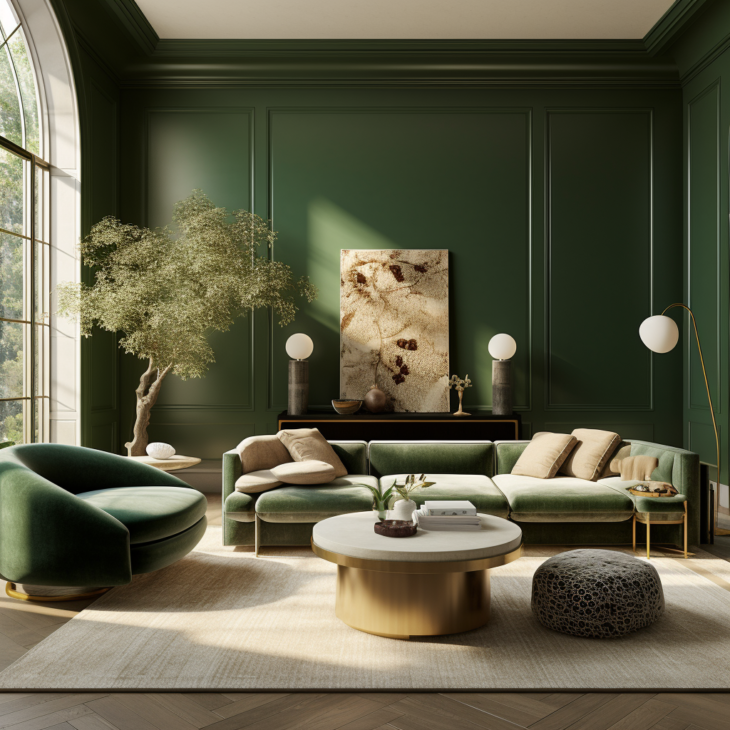 Accent walls are an exceptional tool in the realm of interior design, serving as a creative means to inject color, pattern, and character into any room. These unique walls, which are intentionally painted, papered, or finished differently from the other walls in the same room, create an instant focal point, guiding the eye to a particular area or piece of furniture, and in turn, adding depth and dimension to the space. Accent walls have the power to completely transform a room by setting the mood and tone through color, texture, or pattern. Their impact can be dramatic or subtle, depending on the choice of material and color.
While often associated with bold and vibrant hues, accent walls can also be subtle and understated, often contributing to a more sophisticated aesthetic. An important question to consider is: Is painting a capital improvement? By altering the ambiance of a room, an accent wall can indeed be seen as a significant upgrade to the space. In essence, an accent wall is a versatile design element that not only enhances the overall interior design narrative, but also potentially adds to the value of the property.
Choosing The Right Wall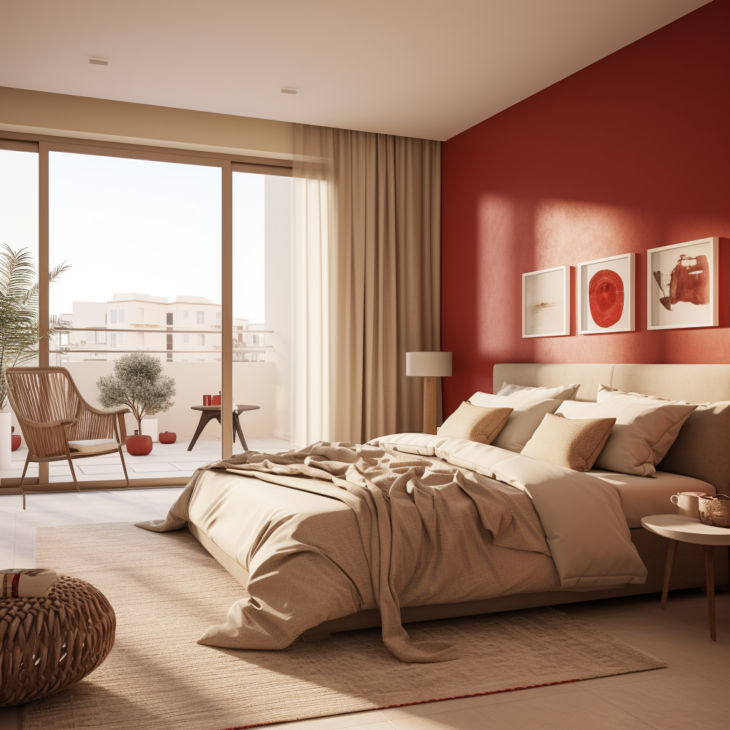 An accent wall is a bold statement and selecting the right wall to accentuate is crucial for achieving a balanced, eye-catching interior. Often, the wall to be highlighted is instinctively apparent—it's the wall your eyes are naturally drawn towards when you first enter the room. This could be the wall featuring a fireplace, an impressive piece of artwork, or a large window.
However, it's not always the case that the obvious wall is the right choice. In a room without a distinct architectural feature, it's worth considering which wall can best serve as a backdrop to your furniture. The aim is to create a harmonious relationship between the wall and the existing elements in the room, rather than making it appear out of place or overshadowed.
Deciding On Color And Texture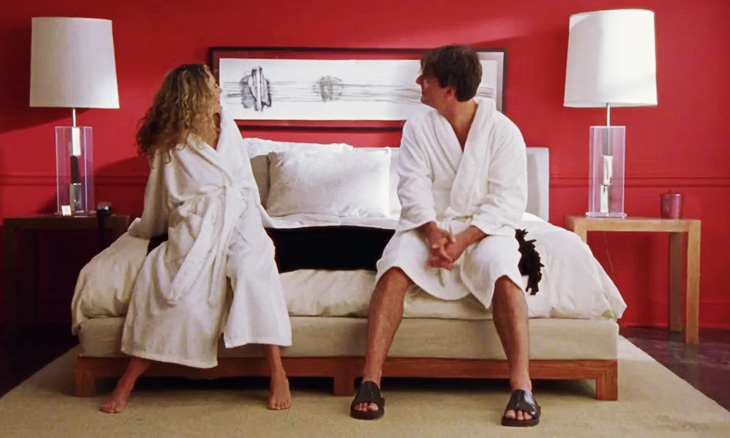 Deciding on the color and texture for the accent wall depends on the mood you aim to set in the space. Warmer tones such as reds, oranges, and yellows can bring a sense of comfort and energy, while cooler hues such as blues and greens can create a calming, serene atmosphere. Darker colors are typically dramatic and sophisticated, while lighter hues can make a room appear larger.
When it comes to texture, the options are endless. From beadboard and shiplap to wallpaper or textured paint, each adds a different layer of depth and interest to the room. Wallpaper, for instance, is available in countless patterns and textures and can create an almost sculptural quality. On the other hand, something like a wood veneer brings a natural, organic feel to the space. Accent walls can also often be a disaster, as you may remember the classic episode of 'SATC' when Carrie Bradshaw is faced with a life altering decision in her relationship with Mr Big. Who decided on an overwhelmingly red accent wall.
Budget And Time Considerations
Whether one is painting a capital improvement project or simply looking for a quick refresh, budget and time constraints are always an important consideration. A key benefit of an accent wall is that it requires less time and money than redecorating an entire room, yet it still has a significant impact. When deciding on a material or finish for the accent wall, it's essential to consider the associated costs and time commitments. Painting, for instance, is typically less expensive and quicker than installing wallpaper or a more complex finish. However, if time and budget allow, a more elaborate accent wall can provide an even greater wow factor.
Maintaining Balance
While accent walls should stand out, it's vital to ensure that they don't overwhelm the space. Creating balance is key. If the accent wall is particularly vibrant or patterned, keep the remaining walls and décor in the room relatively subdued. This allows the accent wall to shine without competing for attention. This principle also applies when thinking about the scale of pattern or texture. A large-scale pattern or a heavily textured wall works best in a larger room, while a smaller room may benefit from a subtler pattern or texture. Keep in mind that it's about adding visual interest without overwhelming the senses.
Pairing With Furniture And Accessories
Accent walls don't exist in isolation; they need to work harmoniously with the existing furniture and accessories in the room. For instance, a richly hued wall may need furniture in complementary or neutral tones to keep the room from feeling too busy. Similarly, a patterned wall might be best paired with simple, streamlined furniture.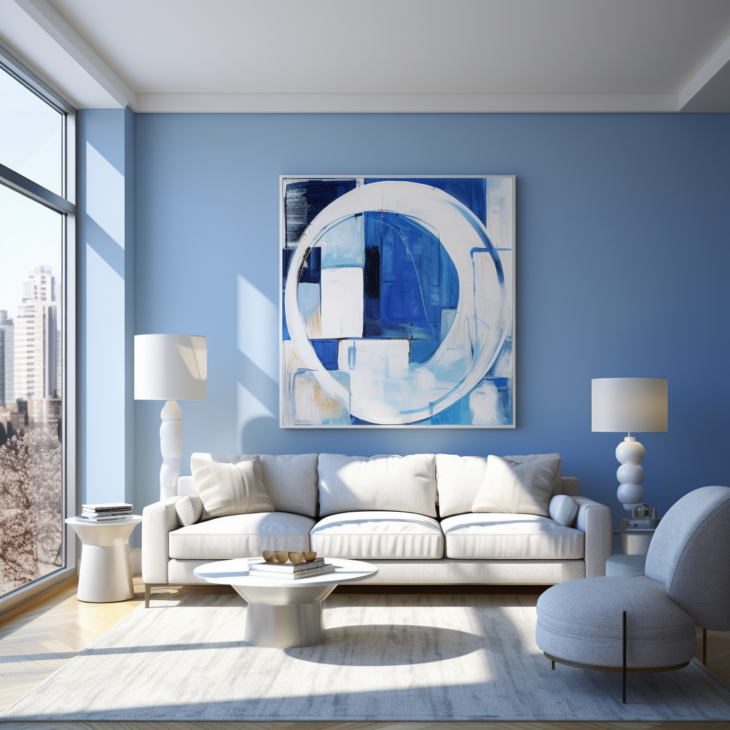 A well-chosen accent wall can even help highlight favorite pieces of furniture or artwork. Imagine a striking artwork against a vibrant accent wall – it can amplify the effect of both elements. The key is to think of the accent wall as a backdrop, allowing it to support and elevate the room's other design elements.
Long-Term Considerations
While it may seem that adding an accent wall is a quick and easy way to bring character to a space, it's also important to consider the long-term implications of this design choice. For instance, is painting a capital improvement that will add to the property's value, or is it a short-term design trend that might lose appeal over time?
The choice of color, pattern, and texture should be something you'll be happy with for years to come. That's why it's often best to opt for colors or patterns that are timeless rather than trendy. Alternatively, consider easily removable options like temporary wallpaper, particularly for those who enjoy changing their decor frequently.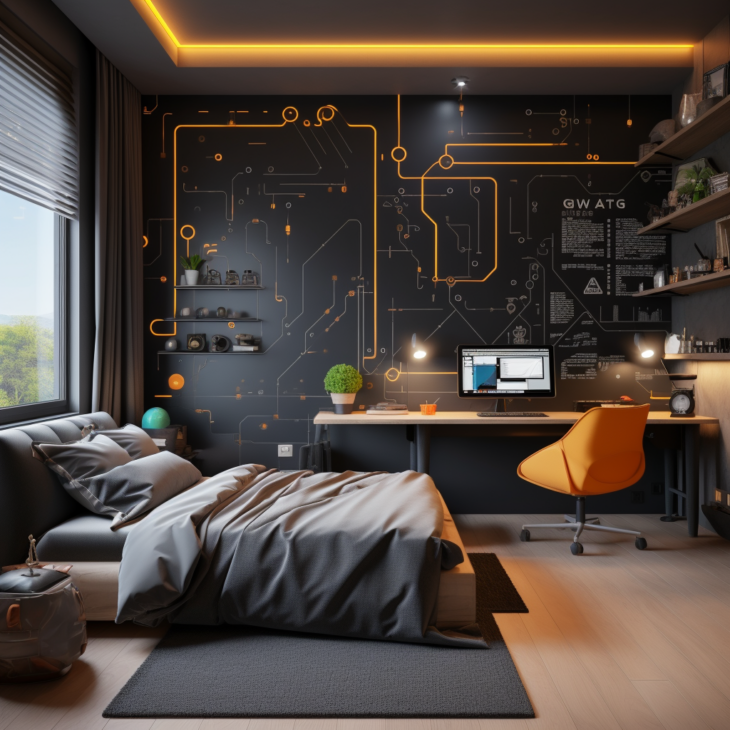 Finally, an accent wall is a powerful tool in interior design, offering an effective way to infuse character and style into a room. From choosing the right wall to deciding on the perfect color or texture, creating an accent wall involves several key considerations, including budget, balance, and long-term implications. Regardless of the design path chosen, the end result is a uniquely personal space that reflects individual taste and style, while also potentially serving as a wise capital improvement to the property. Whether the choice is a bold, vibrant color, a textured finish, or an elegant pattern, accent walls hold the potential to transform a space from ordinary to extraordinary.