Fashion brand United Colors of Benetton unveiled its Fall Winter 2023 campaign that embarks on a journey to magnify the essence of individuality while celebrating communal reflections. In charge of photography was Giampaolo Sgura, with creative direction from Andrea Incontri, and styling by Jacob K. Stars of the campaign are Rianne Van Rompaey, Diane Chiu, Avanti Nagrath, Nyawurh Both Chuol, Zhicheng Han, Craig Shimirimana, Braien Vaiksaar, Lise Sauve, Lizaveta Korol, Andreas Athanasopoulos, and Abdoul Traoré.
In the campaign, clothing transcends its conventional role, morphing into instruments of exploration and construction of unique, yet interconnected identities. These identities emerge from personal choices, values, and aesthetic preferences, mirrored visibly in the daily attire and accessories people choose, potentially morphing into symbols representing the society at large.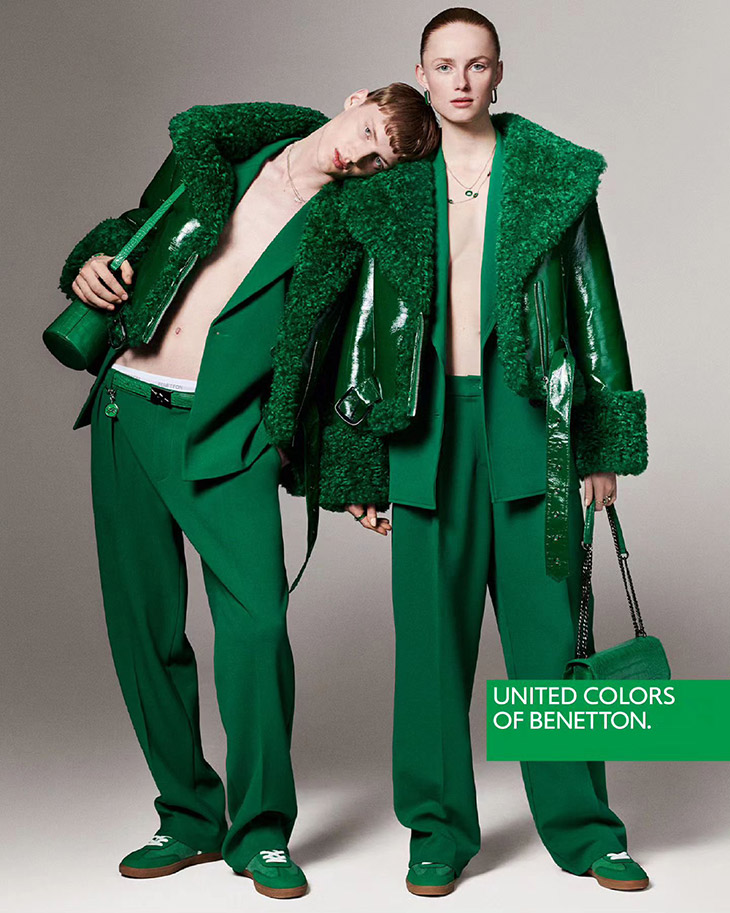 The hallmark of Benetton's style is its vibrant use of color, which coupled with an appreciation for diversity, emerges as a potent medium to voice and champion equality. This ethos is deeply ingrained in the brand's DNA, showcased vividly through its iconic offerings like the cotton polo shirts, knitwear twin-sets, and color block stripes. The pieces are rejuvenated and brought to the forefront by potent personalities who stand united, conveying a message of unity and distinctive human essence. This rich heritage is rekindled in the present, unfolding a kaleidoscope of opportunities as vast as the myriad hues residing between black and white.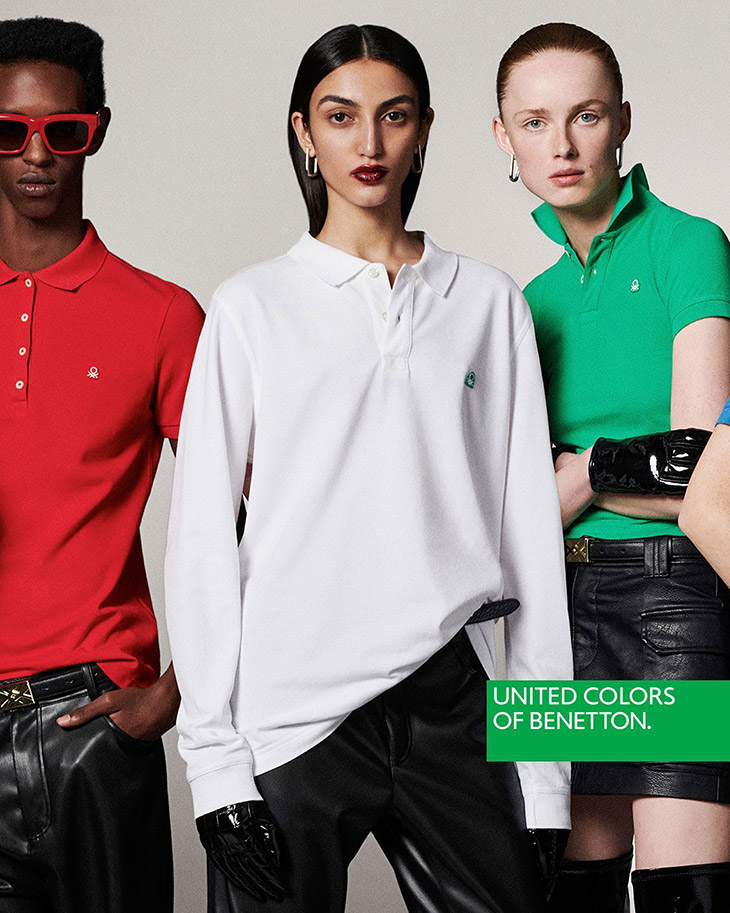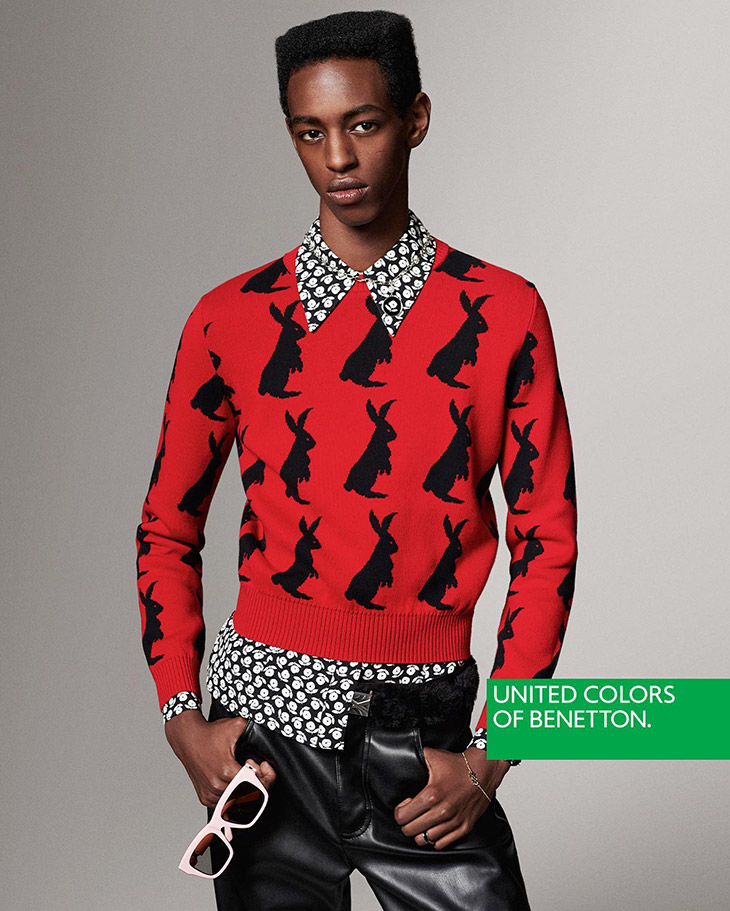 The Benetton Fall Winter 2023 collection embraces a rich palette, manifested not only in colors but also in the intricate patterns and inlays that form its design repertoire – from playful polka dots to pixelated rabbit motifs, culminating in stylized floral patterns. This array communicates through a language that is simplistic yet universally resonant.
INFINITY, the centerpiece concept, epitomizes a symphony of possibilities and amalgamations. It embodies a space where contrasts morph into harmonies, replacing the fixation on conformity with the emergence of an identity narrative rooted in collective experiences. It is the golden key that melds the intimate nuances of individual portraits with the vibrancy of group imagery, set against a timeless backdrop that accentuates the distinct personality and chromatic expressiveness of each model.
In essence, INFINITY encapsulates the spirit of togetherness, portraying that we all are united in this diverse spectrum of life. It is a visual ode to all of us, a testament to shared human experience and the infinite cycle of time.