Fashion brand Byblos revealed its Spring Summer 2024 Collection that dives deep into the relationship between the soul and the body. Named "Inner Self: Does Yourself Have A Soul?", the collection is creative director Manuel Facchini's introspective journey into the complex interplay of existential queries that challenge the very essence of human identity.
SPRING SUMMER 2024 COLLECTIONS
The collection is an intriguing interpretation of dualities: soul versus body, fluidity versus form, reality versus 3D, and gender identities versus societal norms. It revolves around the spiral symbol, which represents the perplexing union of the soul and body – dynamic, ever-changing, and eventually dissolving.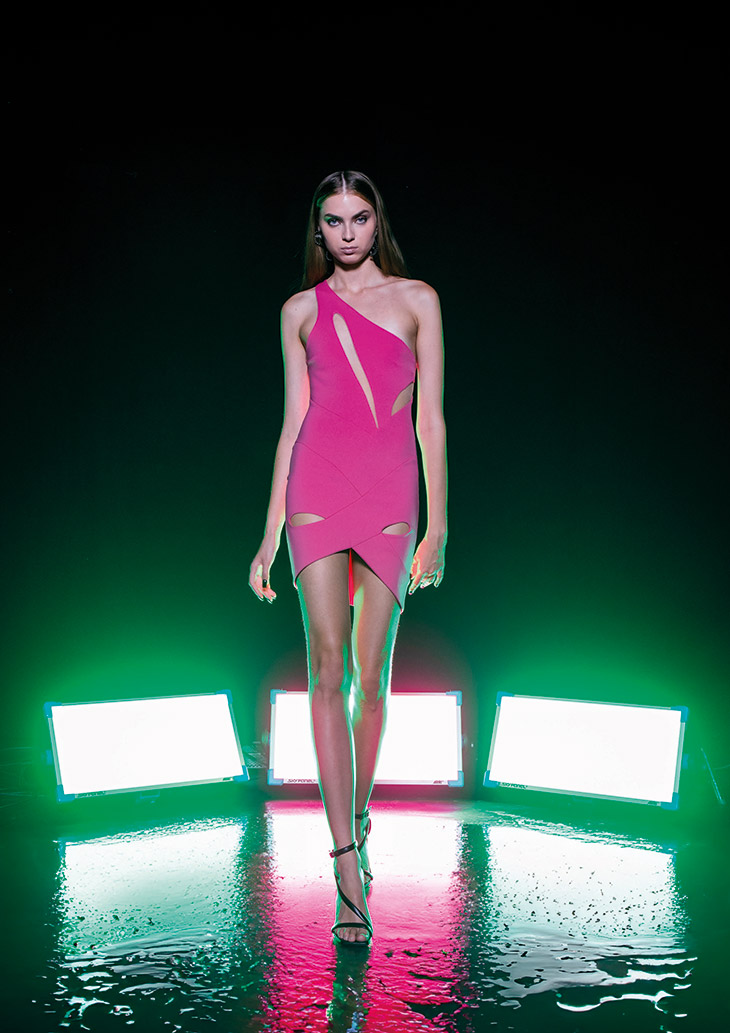 For instance, the blazer seamlessly "melts" into a dress, sculpted with plastic yet rigorous geometries. High-tech jersey dresses and jumpsuits become a flowing dialogue of curves between the soul and body, both revealing and concealing. As for the iconic Byblos cups, they come in high-tech 3D thermoformed versions and gel versions, featuring sidereal chromatic shades that emphasize the brand's technologically advanced nature.
The clothing plays with the concept of dissolution; fabric ribbons elongate, seeming to melt away from the garments themselves. This effect is beautifully showcased in cargo pants made from sustainable and crisp Shibaya cotton. In contrast, some pieces in the collection like the lightweight and ruffled jersey evening dresses symbolize a perfect harmony between the soul and the body, elegantly embracing human curves.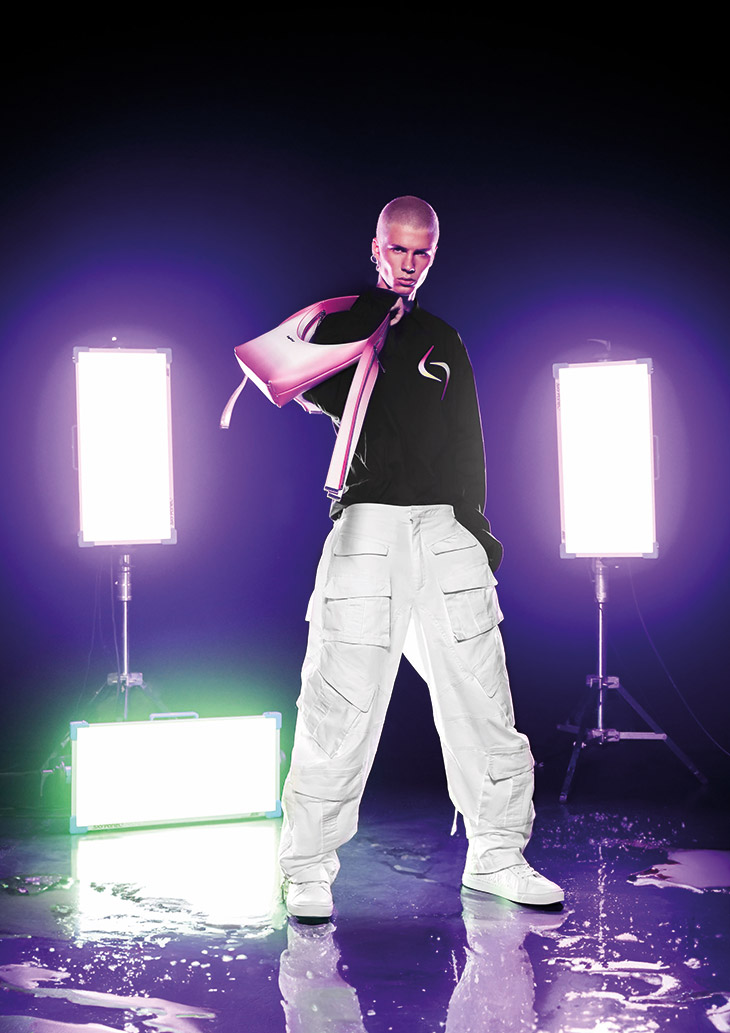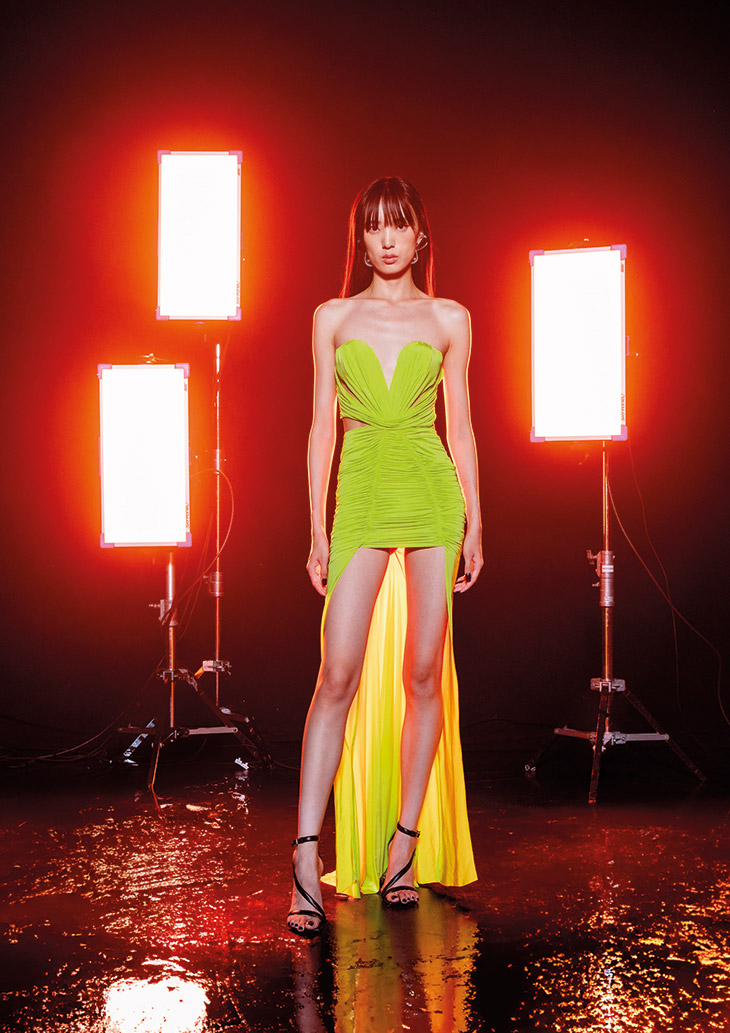 Accessories complete the existential narrative with 3D rhodium-plated black or chrome spiral earrings, designed using parametric architecture programs. The "Thrill" bag comes in shades that blend white with fuchsia, orange, or black.
The collection's color palette resembles celestial horizons of distant galaxies, oscillating between fuchsia, Mars orange, and Wimbledon green, with bursts of lime for added vibrancy.
But perhaps what makes the collection stand out the most is its collaboration with Style3d. Digital models continuously transform, creating a seamless metamorphosis between reality and the virtual, expanding the brand's innovative nature.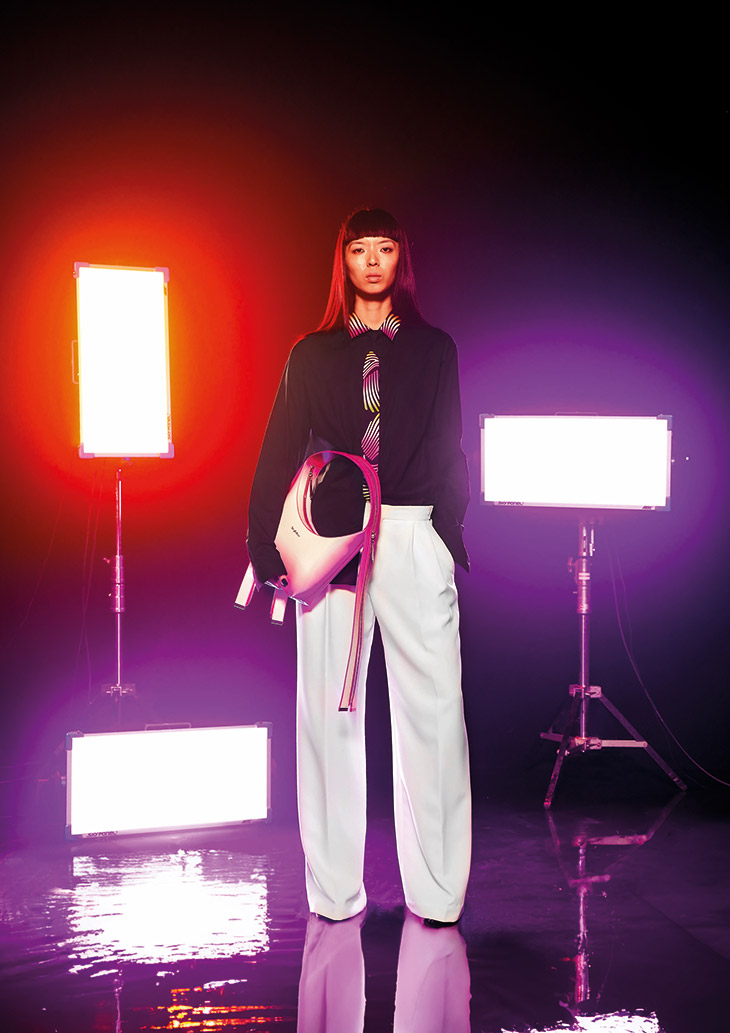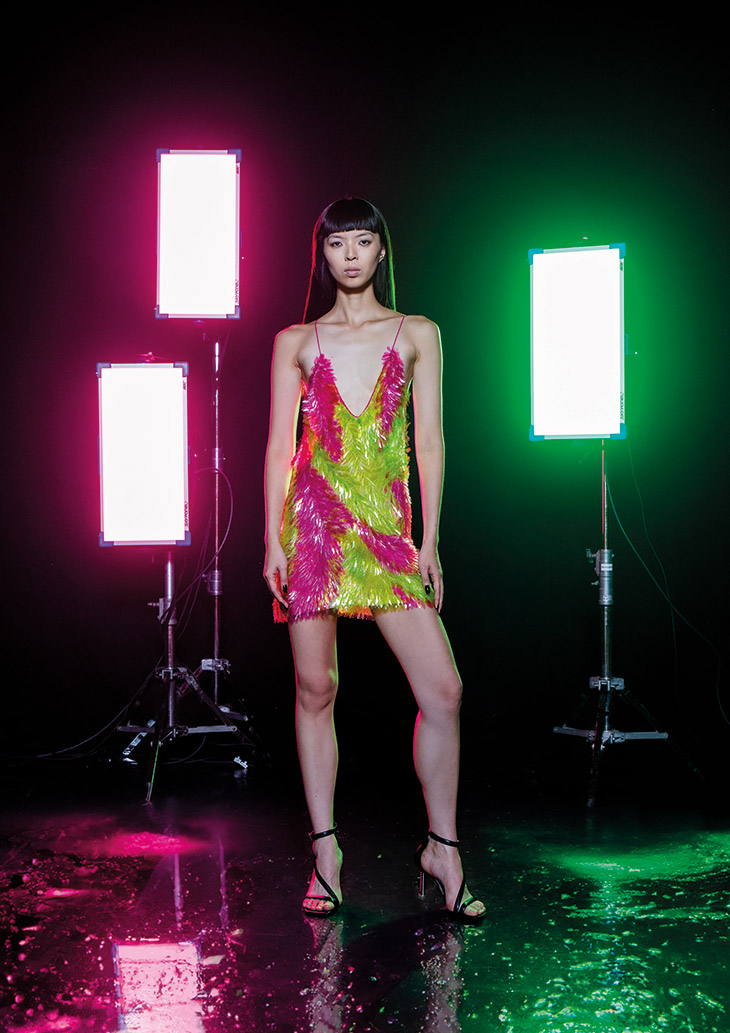 In a broader context, the Byblos Spring Summer 2024 collection transcends mere fashion; it becomes a statement on the fluidity of gender identities, individuality, and acceptance. It symbolizes a celebration of diversity, erasing the lines between different genres, and acting as a testament to the boundless nature of the human spirit.
The Byblos Spring Summer 2024 collection serves as a platform for these existential questions, using fashion as a means to explore the complexities of the 'self,' the body, and the soul. Thus, it presents an artistic dialogue that stretches beyond fabric and form, creating a captivating blend of the physical and the metaphysical.