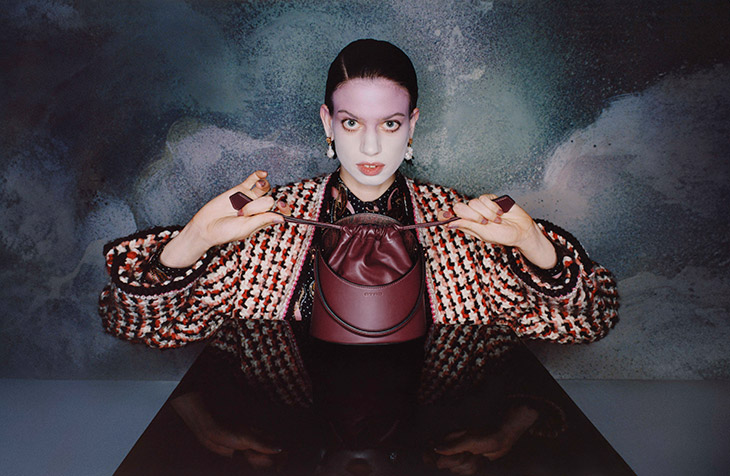 Fashion house ETRO unveiled its brand-new bag Saturno, envisioned by designer Marco De Vincenzo, that fuses craftsmanship and style. The bag was first presented during the brand's Fall Winter 2023 women's show. This stellar creation embodies an exquisite equilibrium of geometric elements, bringing a breath of fresh air to the classic bucket bag blueprint.
Taking inspiration from its planetary namesake, the Saturno bag features a harmonious blend of oblique silhouettes and oval lines that echo the mesmerizing rings of Saturn. This celestial reference is brought to life through a calculated juxtaposition of rigid and soft napa leather, crafting a piece that is as captivating as it is functional.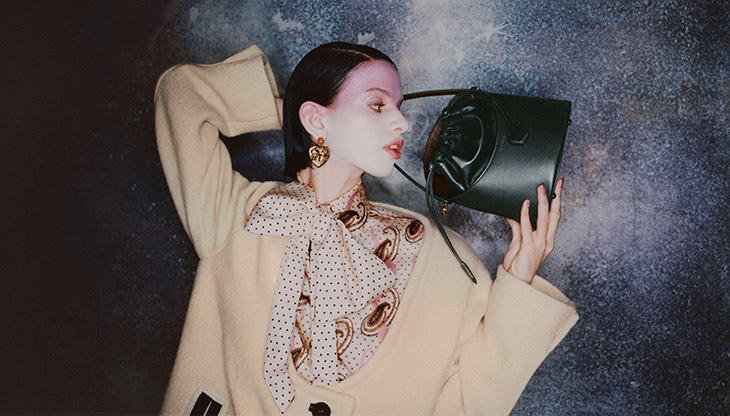 A striking focal point of the bag is the revered Etro logo – the iconic Pegasus – gracefully embossed at the bottom of the bag, signaling a hallmark of quality and grandeur. Inside, the bag flaunts the brand's signature arnica print, an emblematic gesture that elevates the design, intertwining tradition with contemporary fashion.
A versatile companion for the modern woman, the Saturno comes in a lush palette of black, burgundy, forest green, beige, and vibrant orange. Thoughtfully designed with a fixed handle on the back, the bag also includes a flexible handle and a detachable shoulder strap, offering the versatility to be styled as a top handle, a handbag, or cross-body, adapting seamlessly to your fashion needs.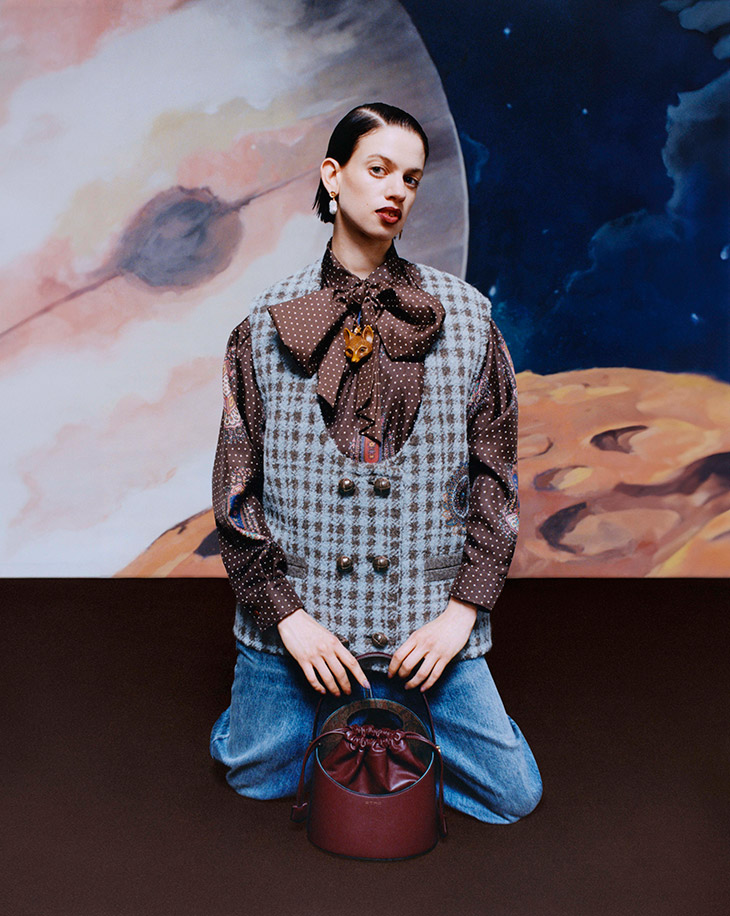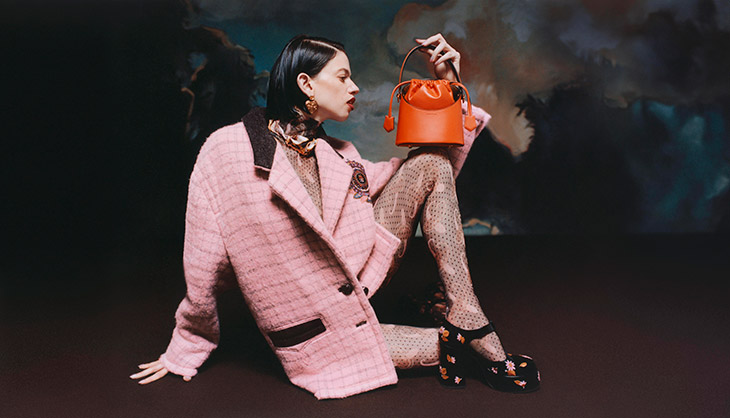 Adding a touch of glam to the launch, the renowned model, Lily McMenamy graces the editorial campaign, showcasing the Saturno's diverse colorways. Dressed in the latest styles from the Fall Winter 2023 ready-to-wear collection, McMenamy breathes life into the creation, portraying it as a must-have accessory for the season.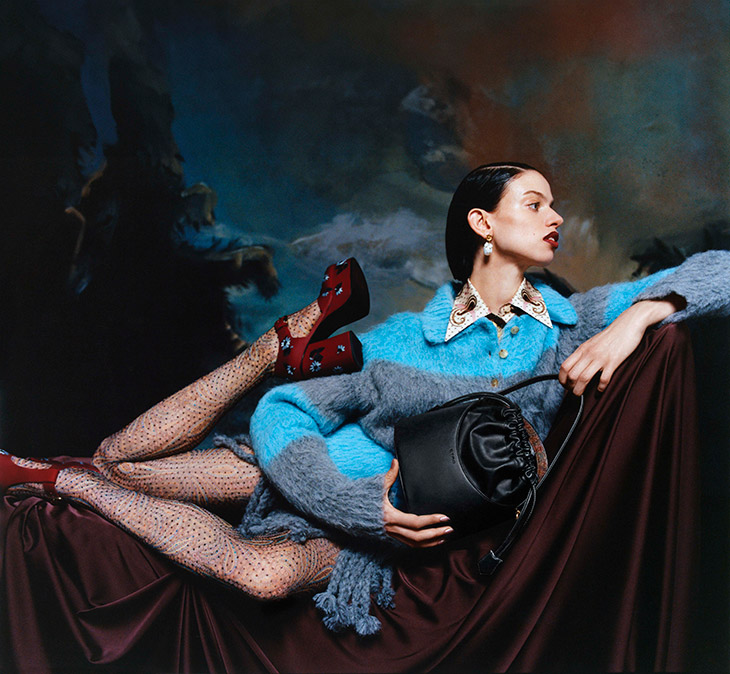 Fashion enthusiasts and connoisseurs can now find the alluring Saturno bag exclusively on etro.com, at Etro stores, and at selected retailers across the globe. Embark on a journey of style and sophistication with Etro's Saturno bag – a timeless piece that harmoniously unites fashion and artistry.