Fashion brand Fracomina presented its Spring Summer 2024 Collection, that celebrates the multi-faceted nature of contemporary women, on September 18th, at Palazzo Isimbardi in Milan.
SPRING SUMMER 2024 COLLECTIONS
The brand, known for its dynamic and ever-evolving style, fuses the essence of refined French fashion with refreshing new inspirations. Elements like the classic two-piece jacket and trousers are reimagined with contrasting details like the juxtaposition of the iconic Chanel jacket with rugged denim cargo. The color palette is a dance between the daring pink shades and the subtle elegance of gingham prints.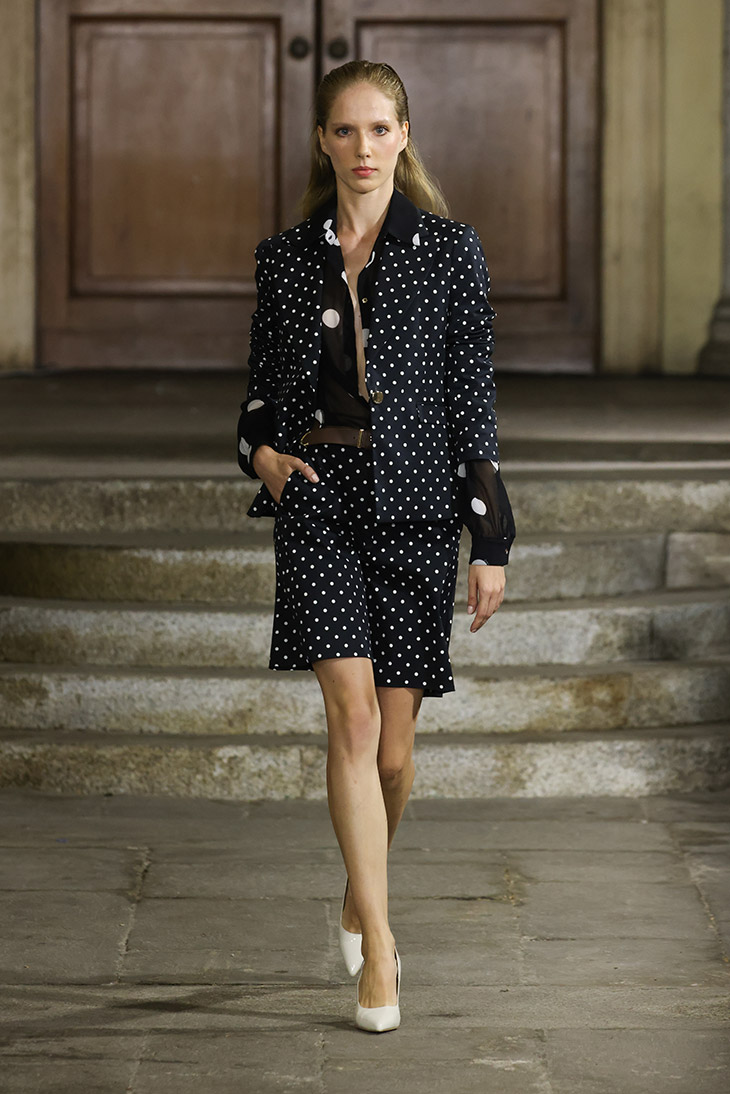 Every piece is a narrative in itself, embracing both the softness and strength of femininity. Fluid fabrics combine with tailored silhouettes, offering a diverse range that challenges conventions. The fabrics chosen speak of authenticity, with a natural touch that resonates with the brand's identity. Emphasis on intricate details, from pastel hues to jeweled embellishments, showcases Fracomina's commitment to elegance.
Drawing inspirations from the lively vibes of California, the collection also infuses elements of country chic. Sandy tones, invigorated with splashes of turquoise and orange, complement striking prints that symbolize the empowered woman of today. The versatility of the python pattern, seen in long dresses and sleek blazers, captures a harmonious blend of nature and fashion.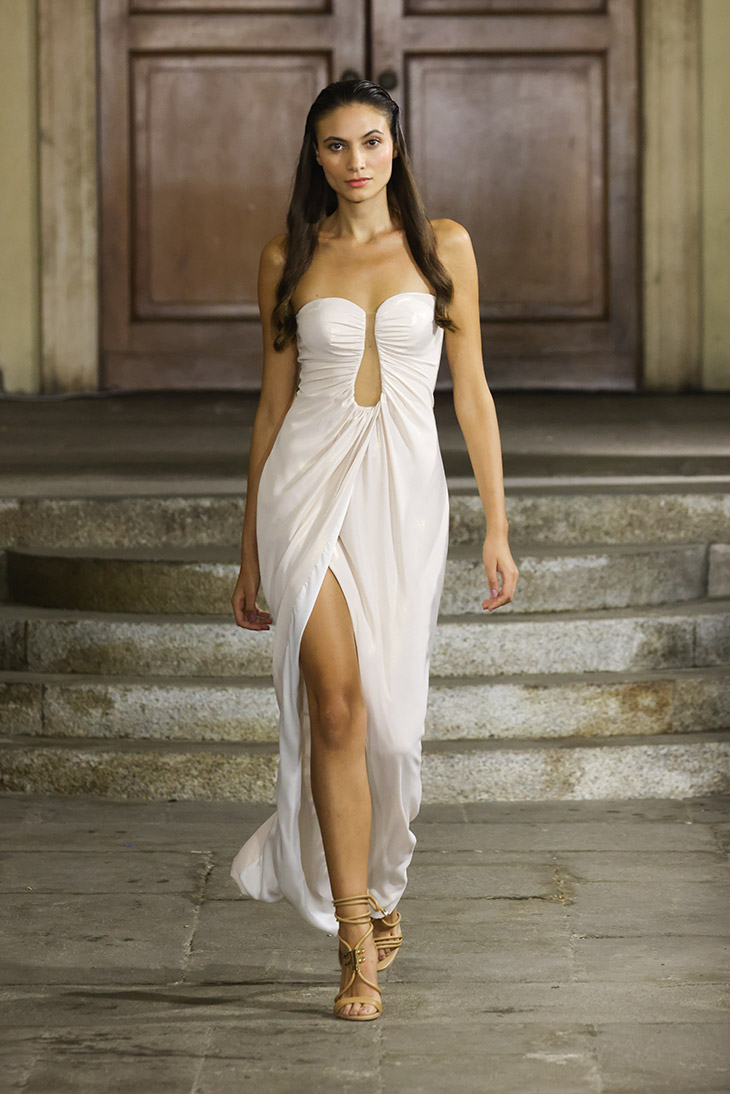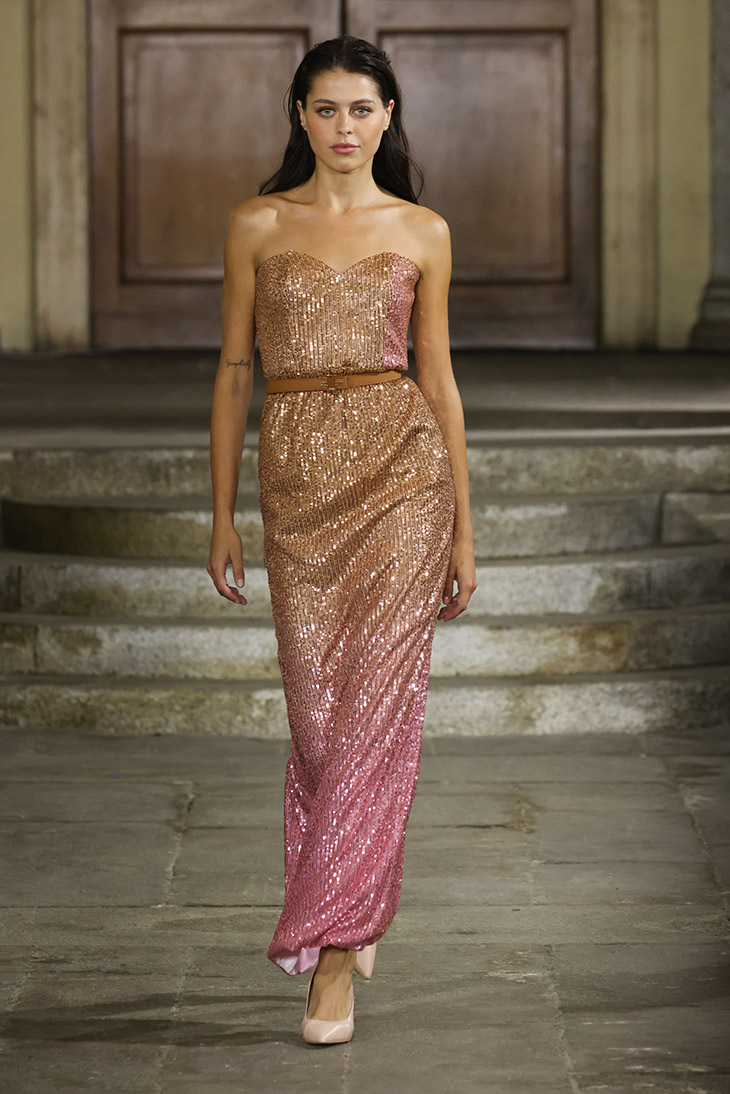 Every attire, whether adorned with fringes, sequins, or featuring pleated designs, is crafted to enhance the beauty and personality of the wearer. The Fracomina Spring Summer 2024 Collection is a celebration of women, their spirit, and their style.