French brand Jacquemus unveiled its Fall Winter 2023 campaign featuring top model Gigi Hadid lensed by fashion photographer Johnny Dufort. In charge of styling was Ursina Gysi.
The Jacquemus Fall Winter 2023 collection, titled "Le Chouchou," is a captivating journey through the realms of nostalgia and reinvention. Designer Simon Porte Jacquemus pays homage to the iconic Lady Diana while also sprinkling in subtle references to the opulent era of Marie-Antoinette. This breathtaking fusion of couture influences and contemporary aesthetics, brings a transformation of period outfits into modern-day masterpieces.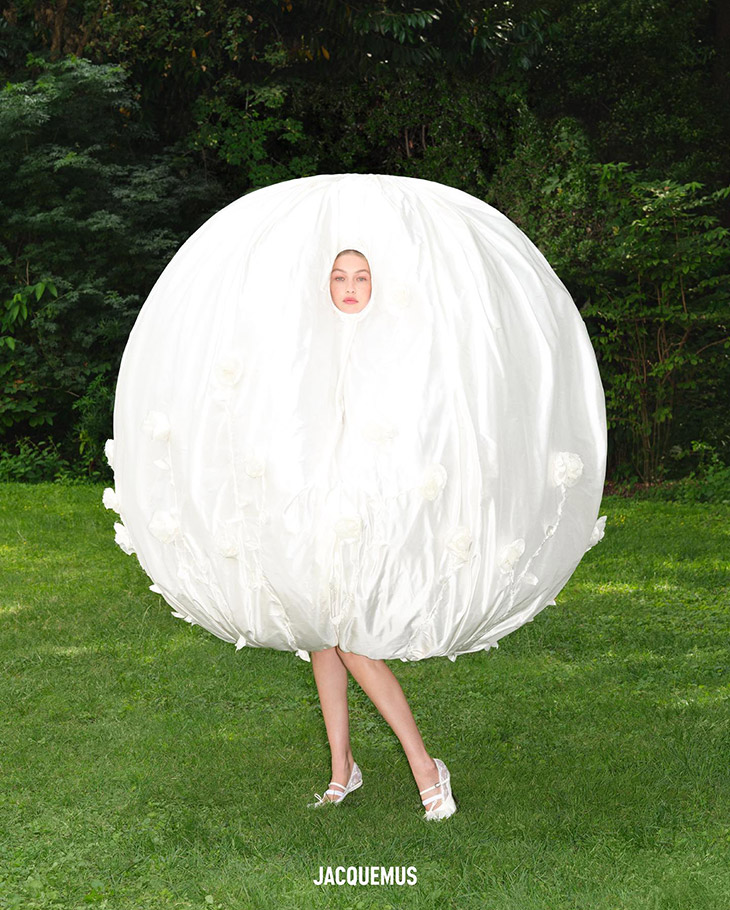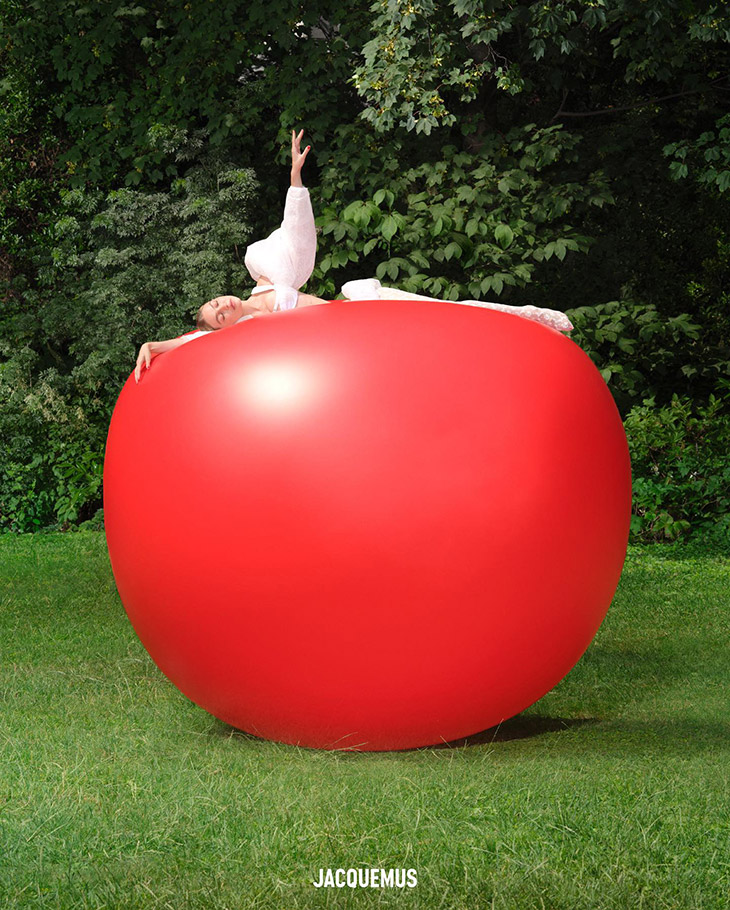 The essence of "Le Chouchou" lies in its ability to transport us through time, offering a tantalizing blend of old-world charm and contemporary chic. The collection plays with fabrics, silhouettes, and colors. Lingerie-inspired pieces emerge as alluring focal points, where delicate lace brushes against the skin, babydolls exude sensuality, and cut-out crinolines evoke intrigue. Gathered panties and peplum tops add a touch of whimsy, while fleece jackets and scrunchie-inspired hoods infuse a hint of casual comfort.
One of the standout pieces is a bubble dress adorned with metallic flowers, reminiscent of the enchanting Peau d'Âne fairy tale. Transparency reigns supreme in the form of boudoir-style slip dresses, inviting a mesmerizing allure.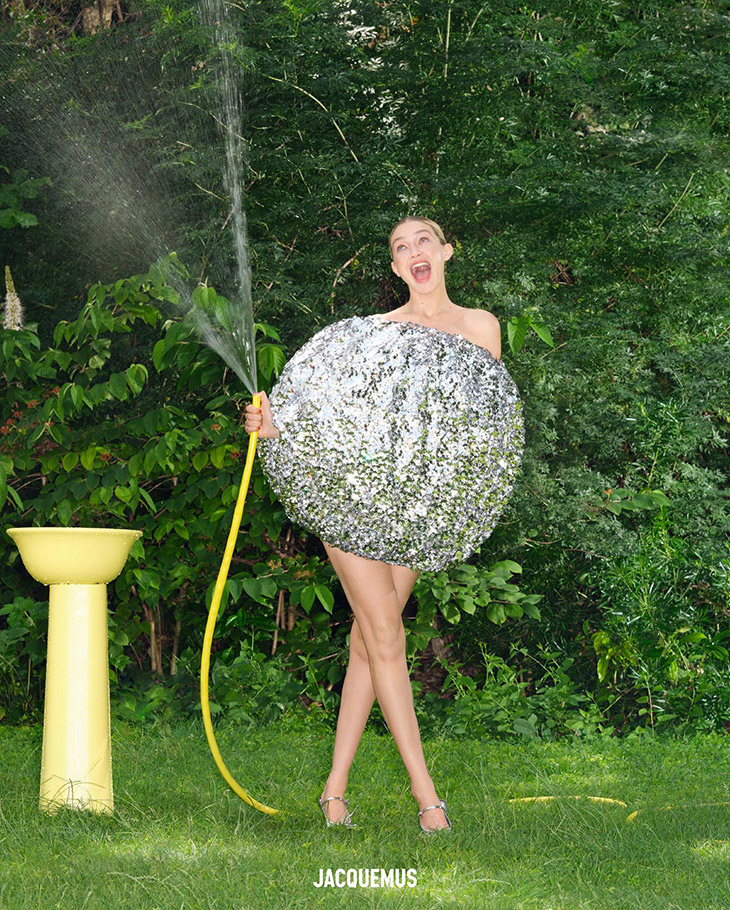 Throughout the collection, we find details that pay homage to the ever-daring yet elegant Lady Diana. A refined color palette takes center stage, with an emphasis on pristine white that accentuates vibrant reds, the powerful black of a "revenge dress," and the delicate pale pink reminiscent of an English rose. Subtle yet striking net and graphic patterns softly trace the garments, featuring stripes on knitwear and suspended polka dots on suits and shirts.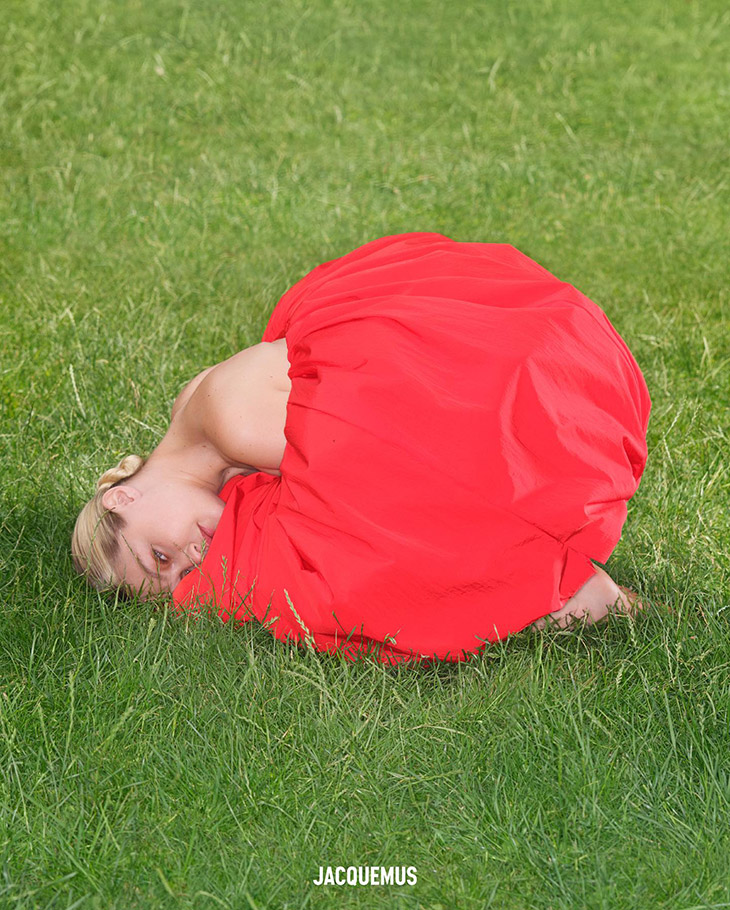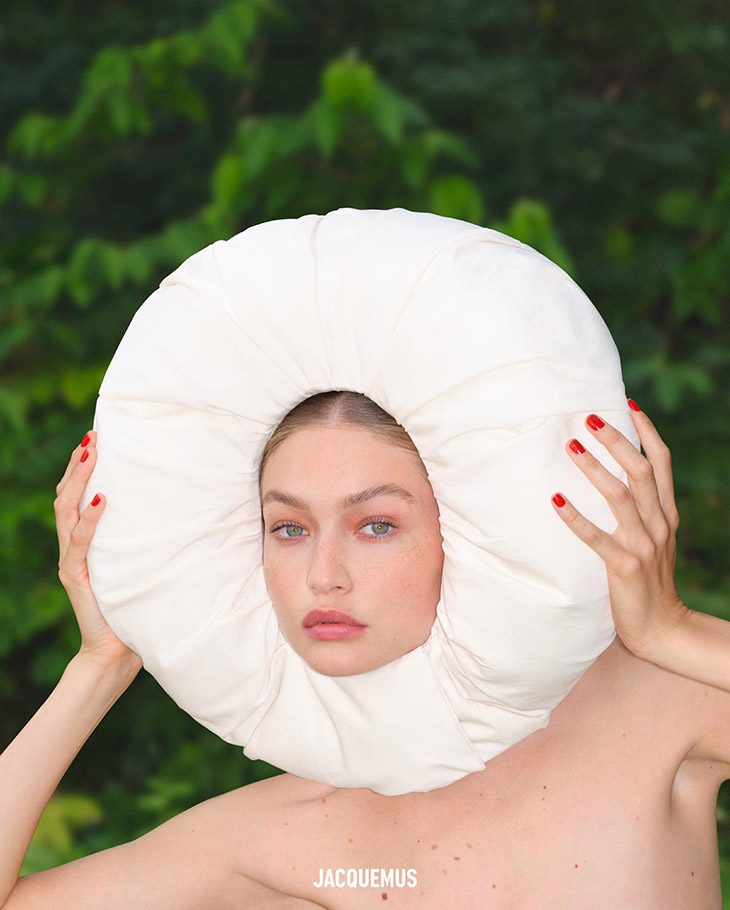 "Le Chouchou" didn't veer too far from Jacquemus' signature minimalism, but it ventured into the ethereal realm of sheer fabrics such as lace, tulle, and organza. The collection boldly experiments with proportion, introducing hip pads that sculpt a regal ballgown silhouette, paying homage to the iconic Marie Antoinette. Puff-sleeved mini dresses, reminiscent of Princess Diana's fashion legacy, add a contemporary twist to the collection's overarching theme.