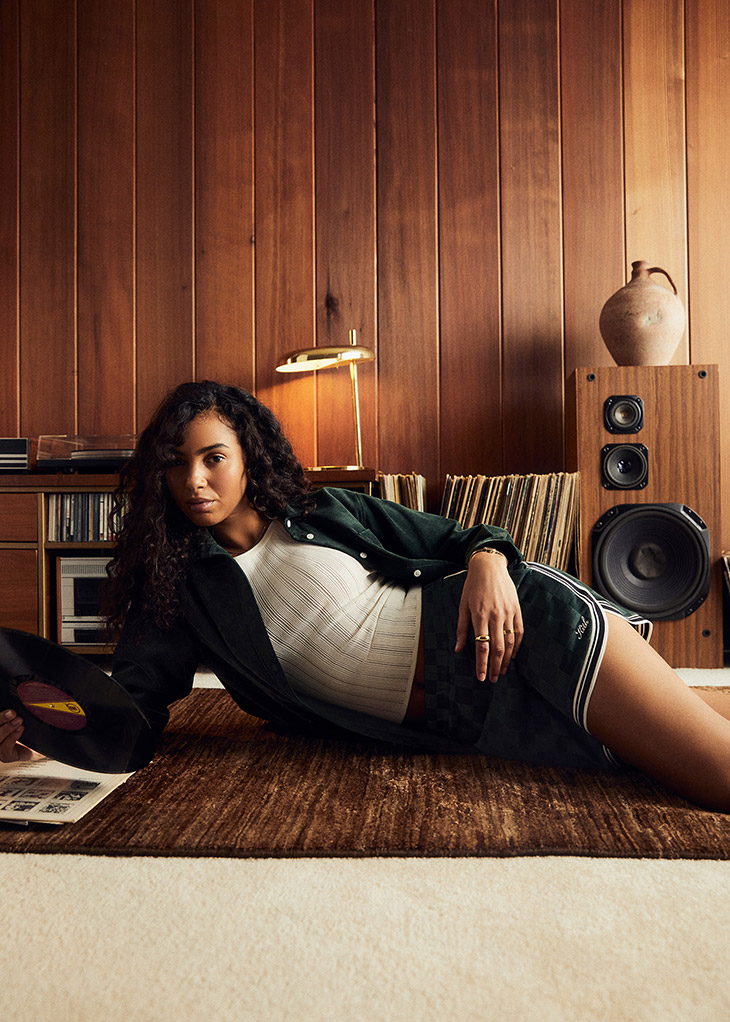 Fashion brand Kith is gearing up for the Fall 2023 season, unveiling a womenswear collection that embodies the shift in seasonal mindset and the cooler days that lie ahead. The new line-up showcases a seamless blend of luxury and versatility, manifesting through precise knitwear, tailored wovens, and premium layered fabrications.
The Kith Fall 2023 collection brings forth an exciting array of materials, featuring innovative combinations of suede, leather, and shearling applications. Among the standout pieces are the form-fitting Auden Suede Turtleneck made from 100% lambskin velour suede, and the matching Colton Quilted Logo Leather Bomber and Ashtyn Quilted Logo Leather Mini Skirt. Also catching the eye is the relaxed-fit Grayson Paisley Jacquard Quarter-Zip, available in two unique colorways.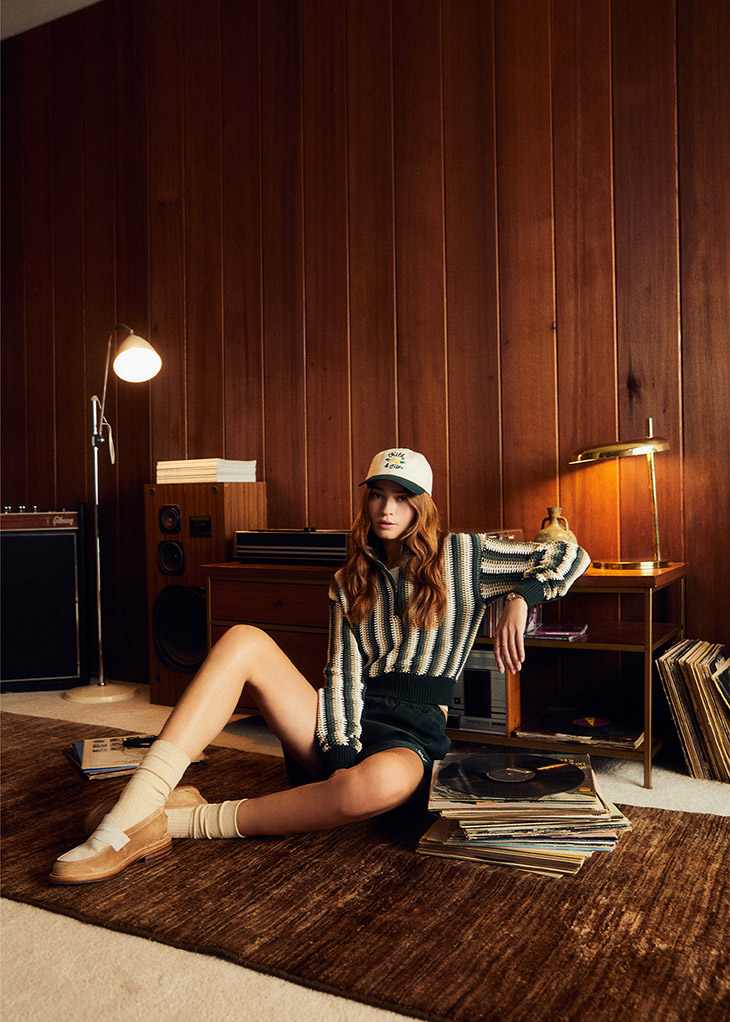 Adding depth and dimension to the collection is a creative play on textures, evidenced in the inclusion of crochet, pointelle knits, cord, chenille, suede, and custom rhinestone-encrusted knitwear. This texture play tastefully contrasts the line's selection of little black dresses and black tailored sets. In tune with the season, the brand has chosen a predominantly neutral color palette, redefining the concept of neutrals as elevated everyday wear for women. Classic silhouettes from Kith undergo a transformation with washed-down treatments in shades of Machine, Palais, and Ink, while the seasonal collection embraces the fresh and subdued colorway, Taiga.
Further complementing the collection are active styles that marry utility with transitional elements, promising effortless and versatile dressing options. These include pieces like the Anise Blocked Active Mini Tee, Kaylan Blocked Bandeau Bra, and Jen Blocked Short, all crafted from a new custom Japanese ribbed fabric.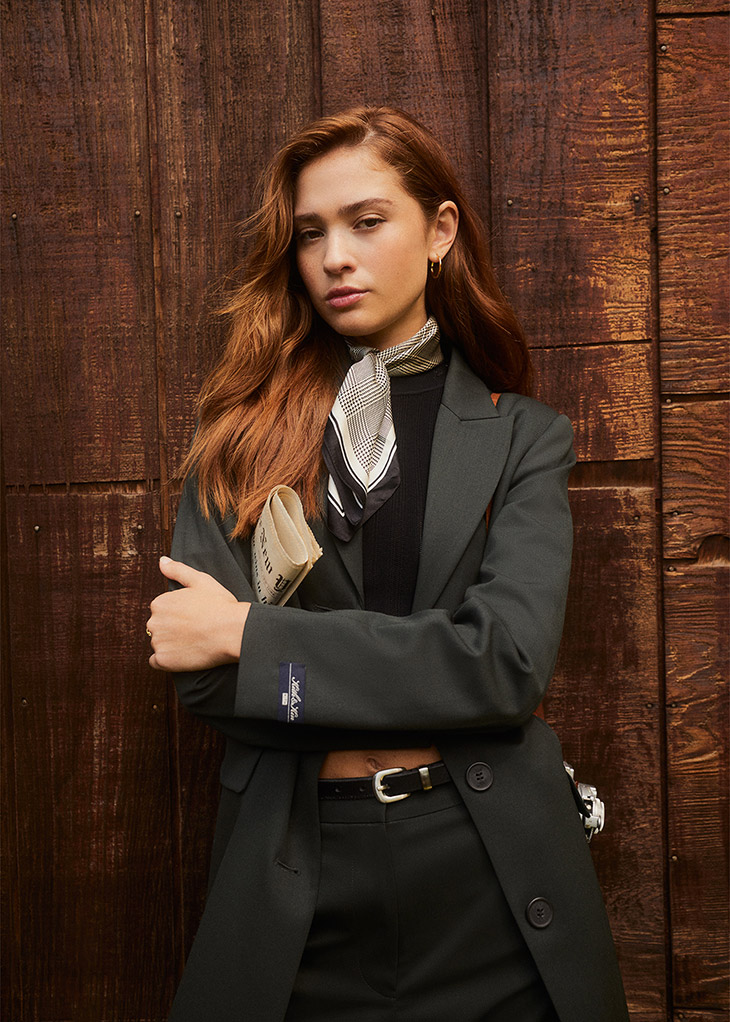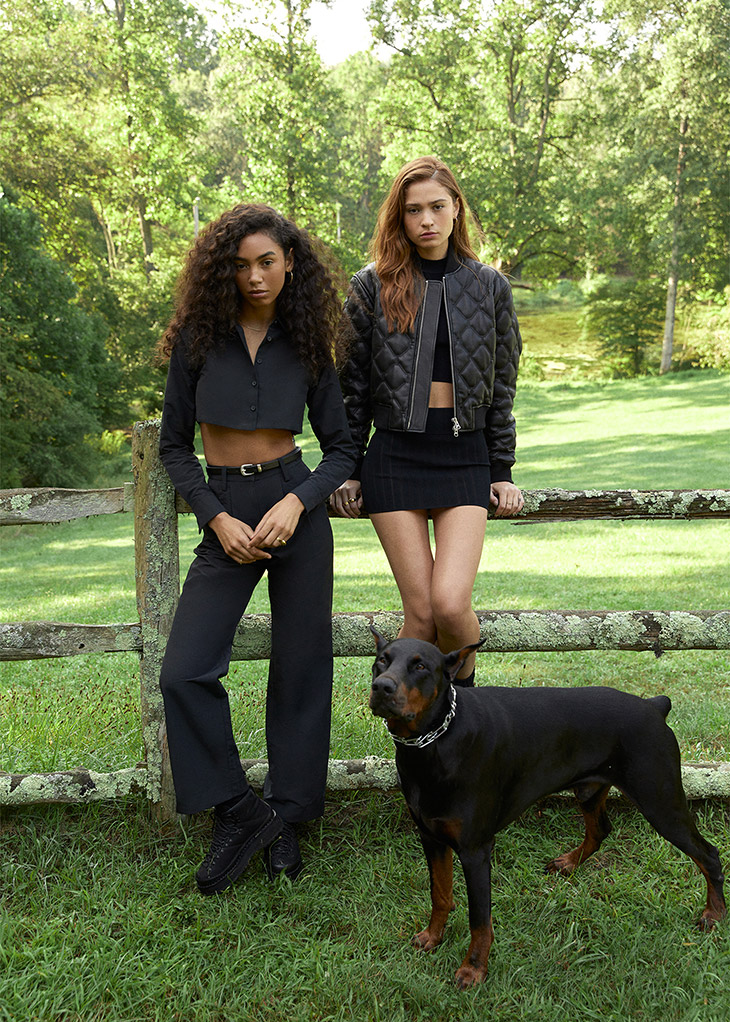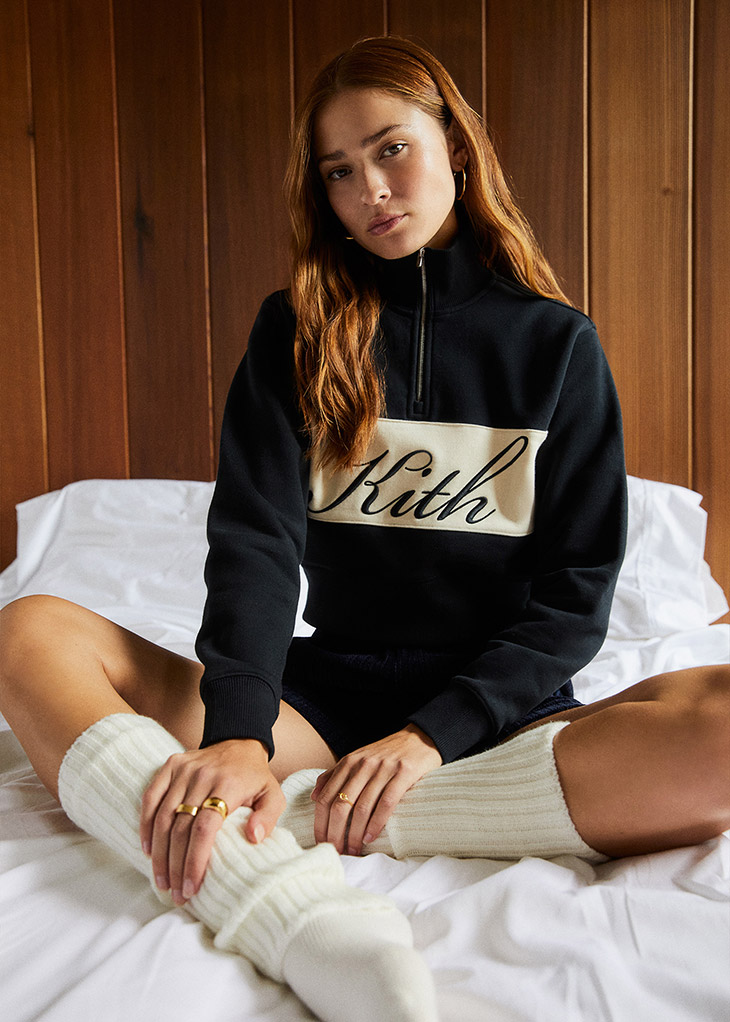 In collaboration with British fashion brand Kangol, known for its signature headwear, Kith presents a custom range of bucket hats and a driver cap. The iconic Casual Bucket Hat receives a premium wool blend makeover, featuring Kith for Kangol co-branding, while the timeless Drivers Cap offers a classic yet adaptable look, crafted from 100% seamless wool.
As a first, Kith Women is also venturing into leather goods, presenting an array of bags, small goods, and belts. The highlight of this offering includes the Saffiano and Croc Deboss Saddle Bags, and the Monogram Mini Document Bag, each meticulously crafted from premium cowhide and Saffiano leather, promising both style and substance in the coming season.