LANVIN, the esteemed fashion house with a legacy steeped in elegance and sophistication, is ushering in a fresh wave of creativity and craftsmanship in collaboration with the internationally recognized artist, Dominic Ciambrone, also revered as "The Surgeon". This collaborative endeavor marks a transcendental moment where the time-honored heritage of Lanvin melds with the contemporary artistry of Ciambrone, forging a limited edition collection that promises to redefine luxury and craftsmanship in fashion.
Embarking on this journey with a rejuvenated spirit of savoir-faire, Lanvin has extended an invitation to the pioneering artist to bestow a fresh narrative upon its iconic Curb sneaker. A confluence of Dominic's Californian roots and Lanvin's Parisian elegance is vividly reflected in this collaborative effort. With his heart deeply entrenched in self-expression and an unwavering commitment to quality and craftsmanship, Ciambrone seamlessly marries his west coast aesthetic with the chic sophistication that Lanvin embodies.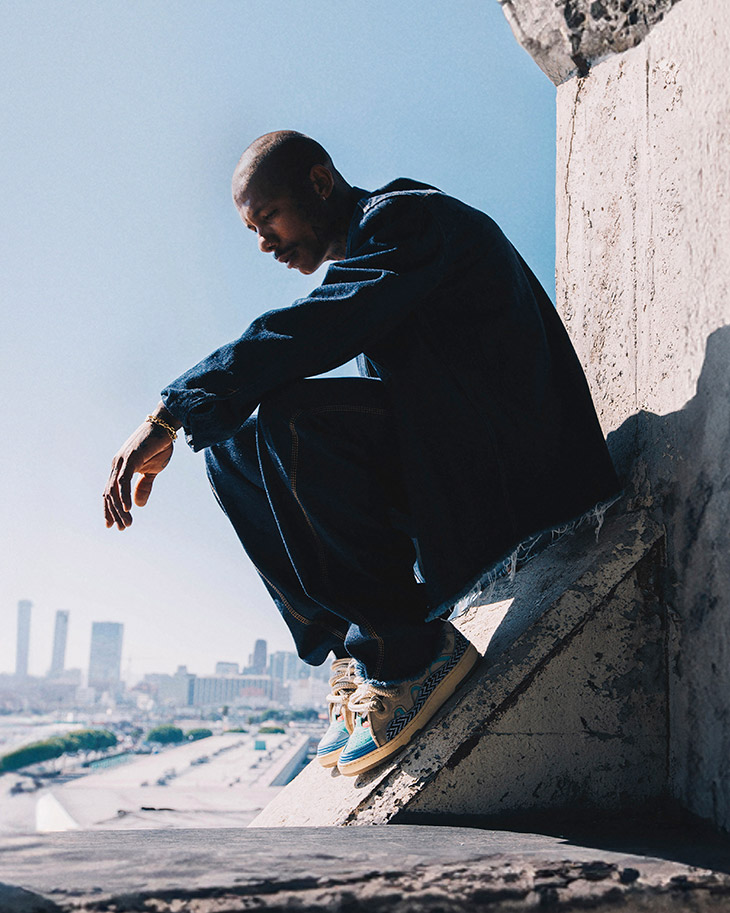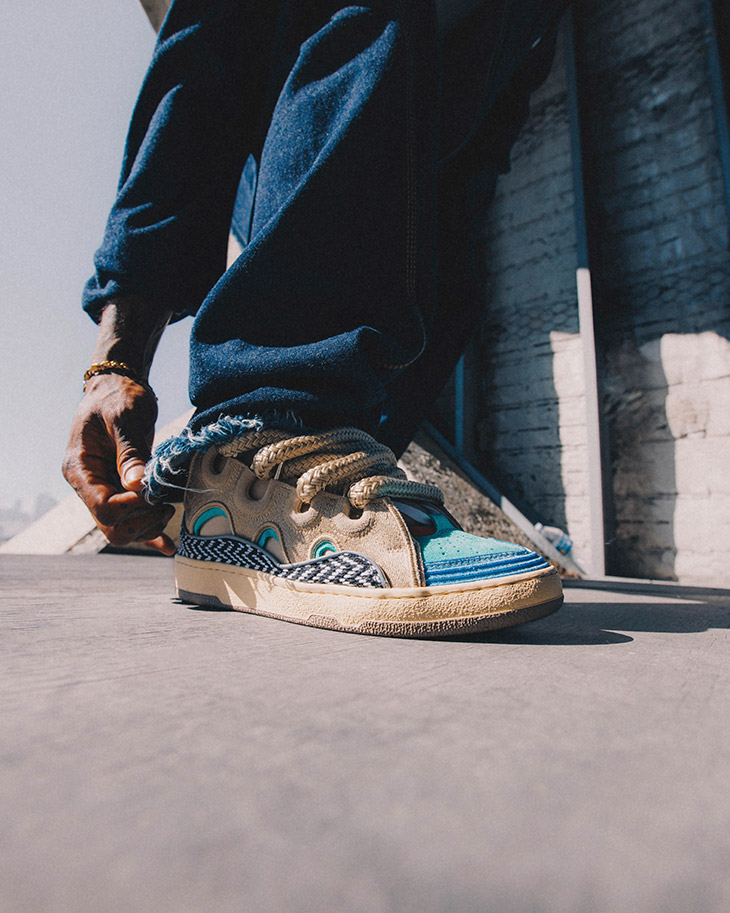 The collection brings intricate detailing in a harmonious symphony, encapsulating both traditional craftsmanship and modern innovation, a tribute to Lanvin's enduring legacy in couture. The color palette is a poetic representation of the beautiful confluence of Paris and Los Angeles, with soft whispers of blues, tans, and beiges narrating tales reminiscent of the golden California coastline where land embraces the ocean. Adding a burst of youthful energy is a playful touch of pink, a manifestation of the surgeon's ethos that beautifully bridges sophistication with contemporary trends.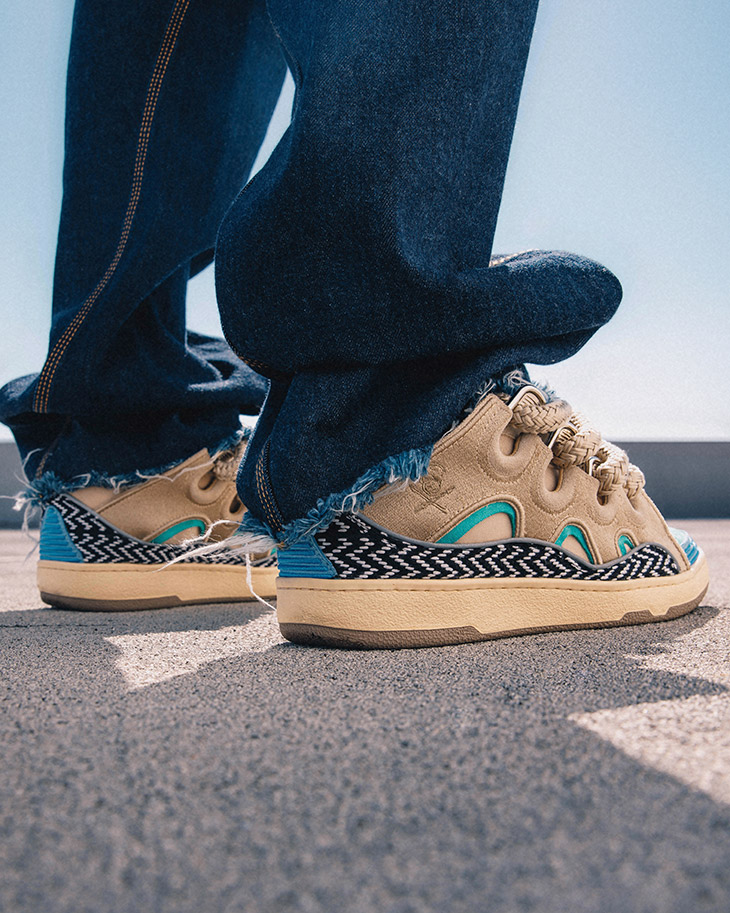 Dominic Ciambrone, the creative genius behind the brand 'surgeon', speaks of this artistic collaboration with palpable excitement and reverence. He envisions this transformation as a beautiful amalgamation of Lanvin's rich cultural backdrop with the pulsating street style that Los Angeles is renowned for. In his words, "I wanted to transform this iconic silhouette with my personal design philosophy, bringing together Lanvin's rich heritage and LA's roots in street style. The Lanvin Curb by surgeon represents the spirit of self-expression and a celebration of craftsmanship."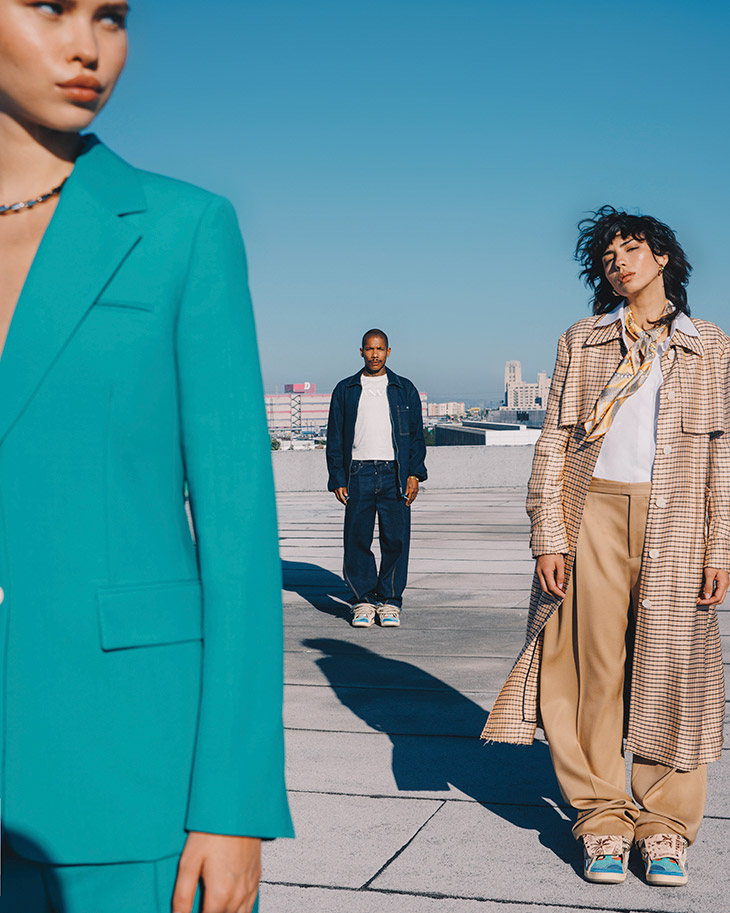 Ciambrone, the founding pillar behind the 'surgeon', has established a haven for creativity in Los Angeles. This collective stands as a testament to inspiration and innovation, fostering the growth of the industry and promoting the timeless craft of custom shoe designing. By offering an eclectic mix of tailor-made solutions encompassing design, development, and integrated marketing, the surgeon collective is a beacon that aims to elevate their clients to unmatched heights. This commitment to quality and craft ensures that the products birthed from this collaboration are not only enduring but also hold a timeless appeal.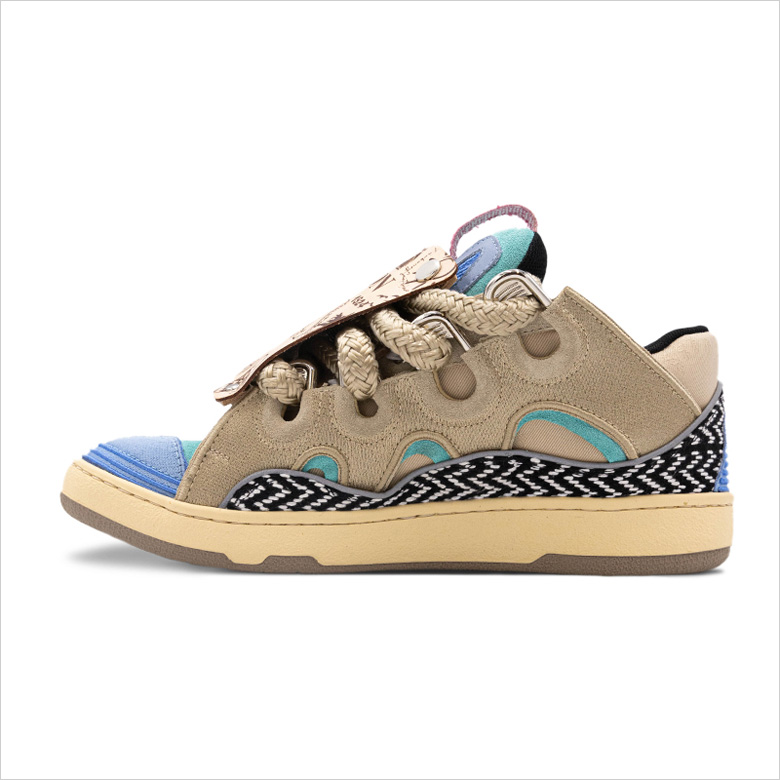 The Lanvin Curb by Surgeon is available as a limited edition exclusively at Lanvin stores in the U.S., Paris, and online at lanvin.com. A beautiful mélange of French heritage and authentic streetwear style,  the collection is a celebration of craftsmanship, innovation, and vibrant self-expression.