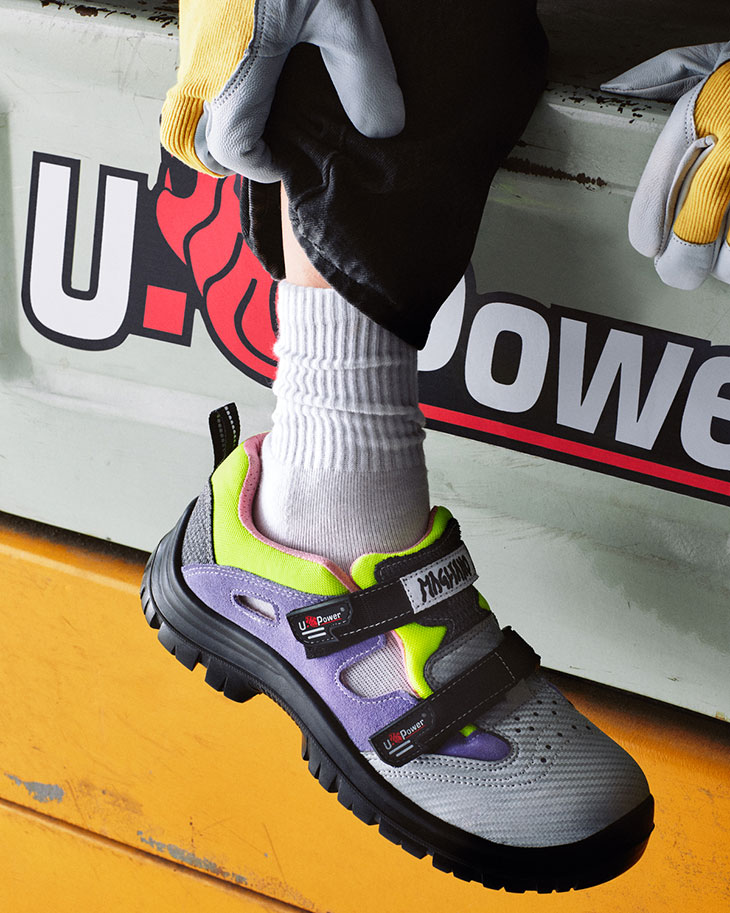 The Magliano x U-Power collaboration ascends as a heartful ovation to the unsung heroes of the labor world. Launched in the Fall Winter '23 fashion show, it holds aloft Magliano's quintessential hero: the worker, painting a beautiful picture of resilience and unyielding spirit encapsulated in a pair of sneakers.
The collaboration amplifies what is most chic for Magliano: the allure of labor, or 'travaglio,' illuminating the dignity and worth embedded in every drop of sweat.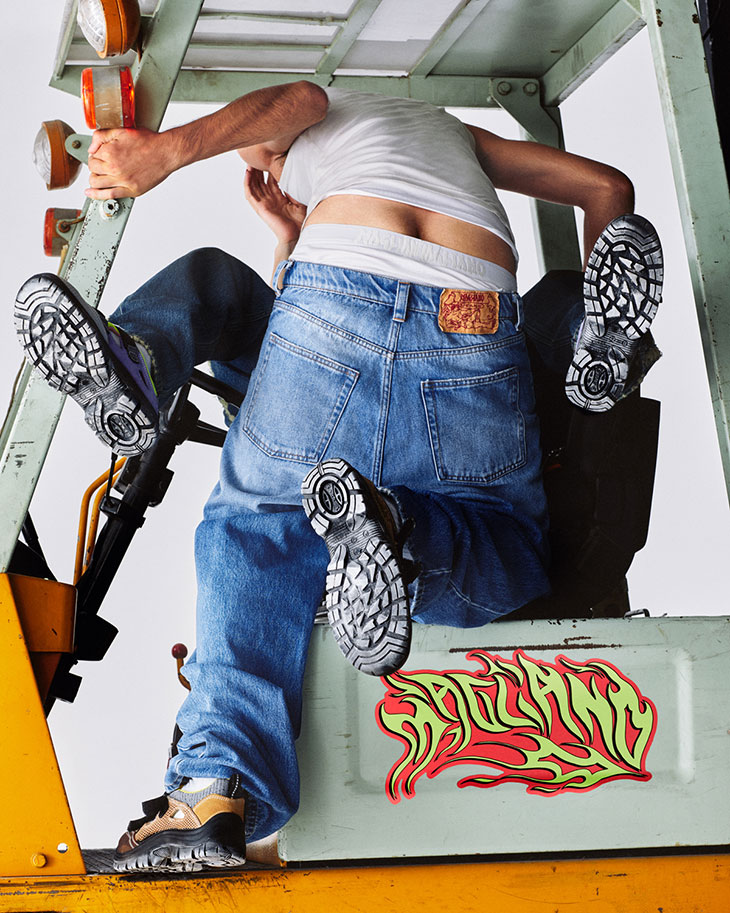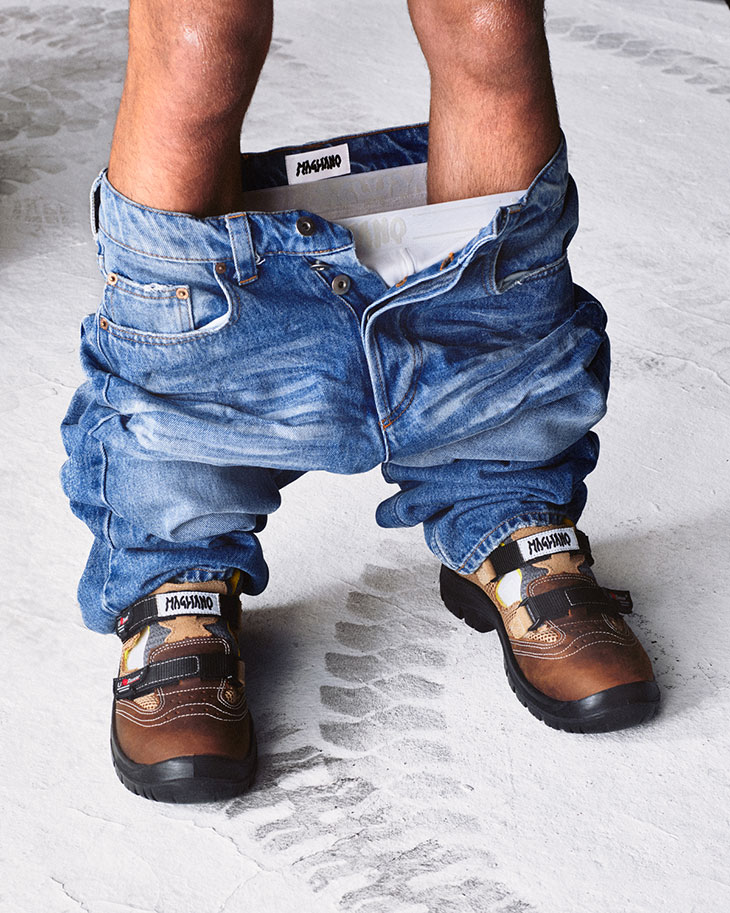 U-Power, a renowned name in the domain of safety clothing in Europe, brings its legacy of trust and reliability to the table. Its footwear, a daily companion for millions of global workers, seamlessly blends into the Magliano x U-Power creation, emanating both symbolic and intrinsic value, resonating with the echoes of daily toil and tenacity.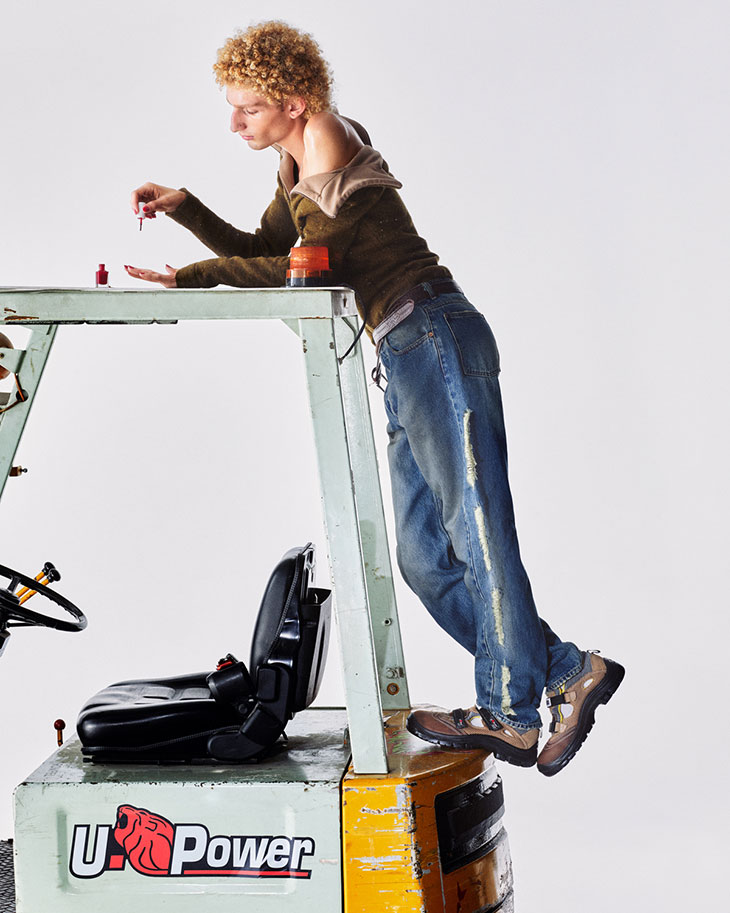 The visual narrative by Adrian González-Cohen infuses a fresh breath of lightness into the robust frame of the work shoe. The emblematic forklift, a stern symbol of industrial might and mechanized labor, is tenderly transformed into a beacon of levity and lighthearted fun, adding a human touch to the industrial landscape.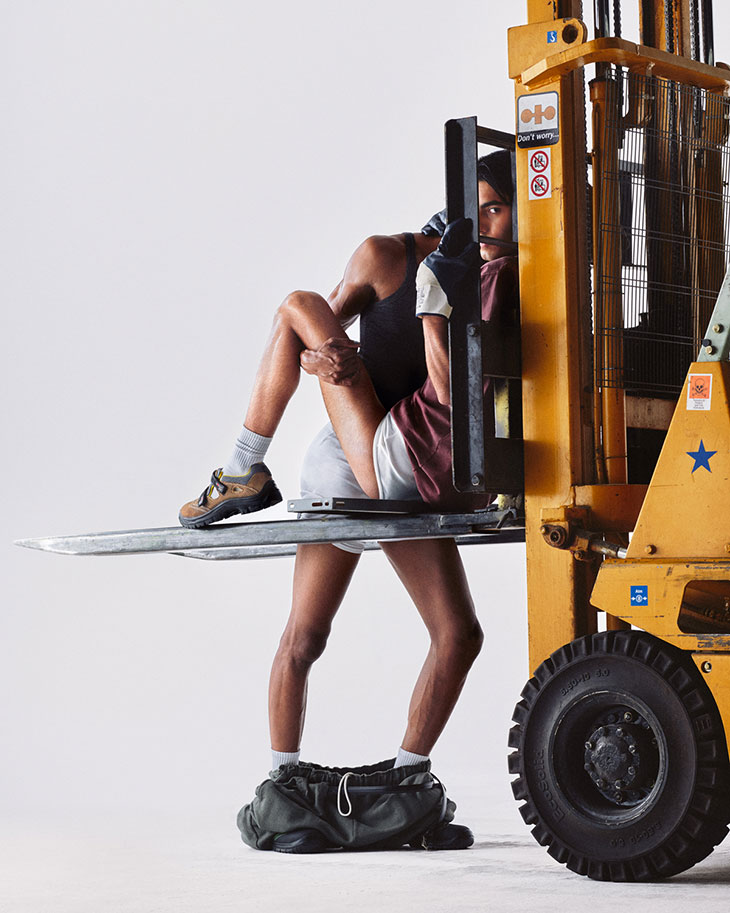 In this exceptional collaboration, the 'Scandy' model by U-Power is reimagined with an audacious and vibrant twist. The classic mary jane with intricate cutouts and side tears bursts into life in a splendid spectrum of colors. Choose from the ethereal lilac-silver-green of the Rave Megamix, the earthy allure of the Beige Megamix with a lively yellow inner, or the striking contrast of neon green stitching on the Black Megamix. These Italian-crafted shoes, emboldened with high-quality, resilient materials, and the characteristic iron tip of safety shoes, promise both aesthetics and unyielding functionality.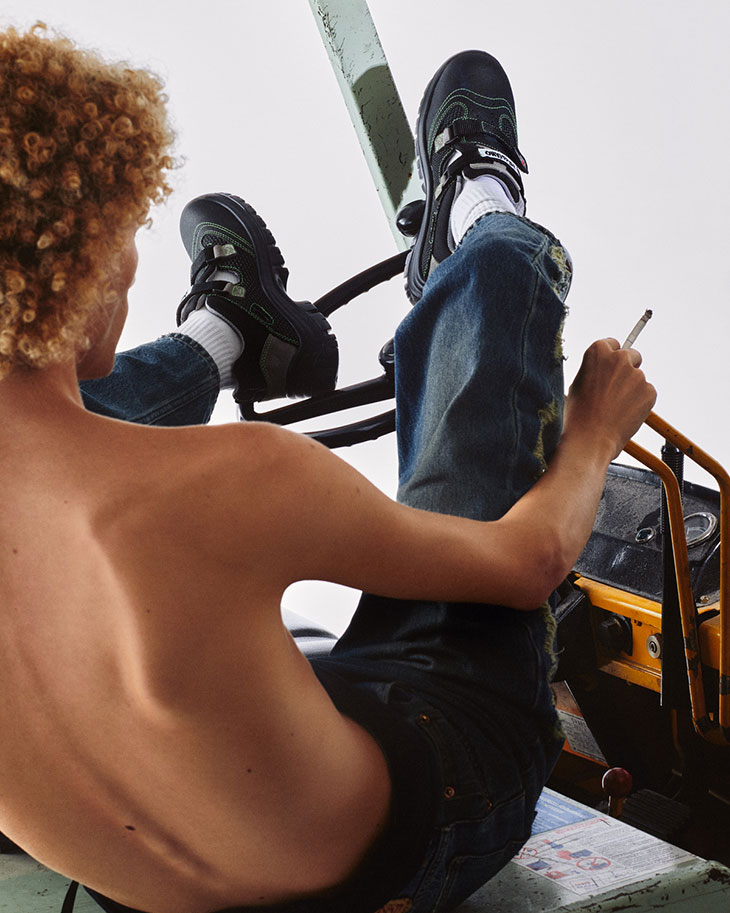 Embracing the spirit of the worker with a splash of exuberance and a whisper of elegance, the Magliano x U-Power sneaker collection emerges as a harmonious blend of style, strength, and safety. Available from September 25, 2023, on the Magliano website, it stands as a tribute to labor, resilience, and the unwavering human spirit. An invitation to embrace both the seriousness and the lightness of life, one step at a time.