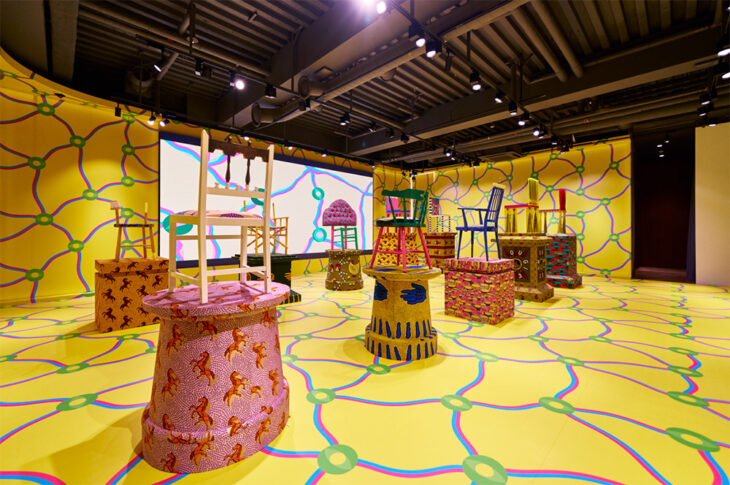 Seoul, South Korea: Located in the heart of Seoul, the MCM Haus is not just a flagship store, but also a stronghold of culture, craft, and creativity. This season, it takes a step further in redefining the fusion of fashion and arts through a monumental collaboration with the acclaimed British-Nigerian artist, Yinka Ilori duing the ongoing Frieze Seoul art fair.
MCM and Yinka Ilori have joined forces to craft a culturally rich experience that weaves stories from the past with the visions of the future. This blend of the old and new presents a breath-taking narrative that speaks volumes about cultural heritage and identity. The heart of this collaboration is rooted in the potent theme of "Empathy and Coexistence". As you step into the MCM Haus, be ready to immerse yourself in a realm of Yinka Ilori's world. You will find yourself surrounded by a series of 20 chairs, each narrating its own unique tale through vibrant patterns and playful constructions.
"The keynote display, forged with the affirmation that 'There is Good in All of Us', explores the tensions between inner vs outer beauty through the paradigms of perception, identity and the soul across a specially curated chair collection conceptualized exclusively for the exhibition", mentions the press release. This cornerstone of the exhibition breathes life into age-worn chairs that were destined for discard but have been revitalized as part of MCM's 'Upcycling Project'. Each piece, now adorned in MCM's iconic Visetos pattern crafted from leftover materials, tells a story of eco-conscious creativity and transformation.
In the words of Yinka Ilori, "Complementing each artwork is a kaleidoscope, enticing visitors into a dance of colors and patterns. It's an invitation to delve deeper, to discover the beauty beneath the overt, signifying an unending cycle of growth, balance, and rejuvenation." This dynamic interaction encourages visitors to embrace new perspectives and acknowledge the inherent beauty that resides within us all.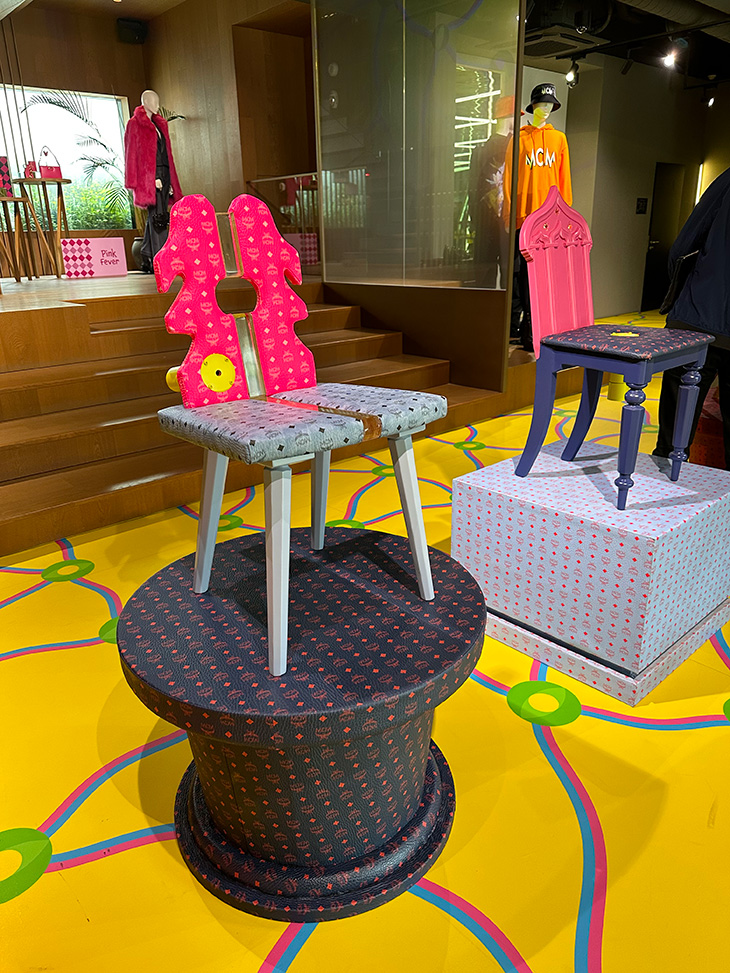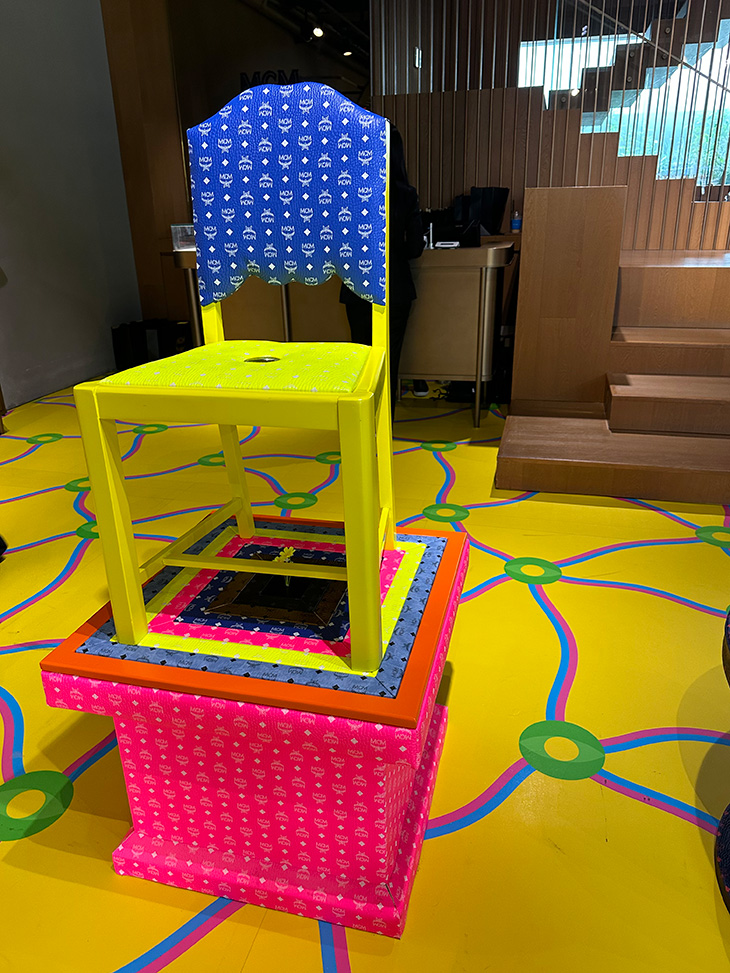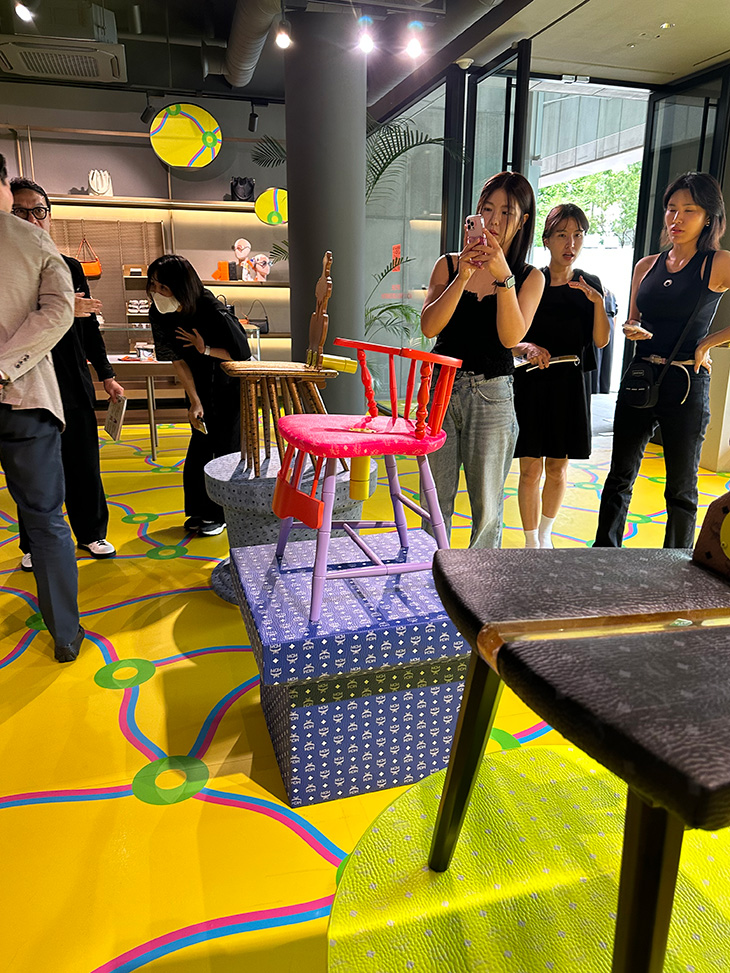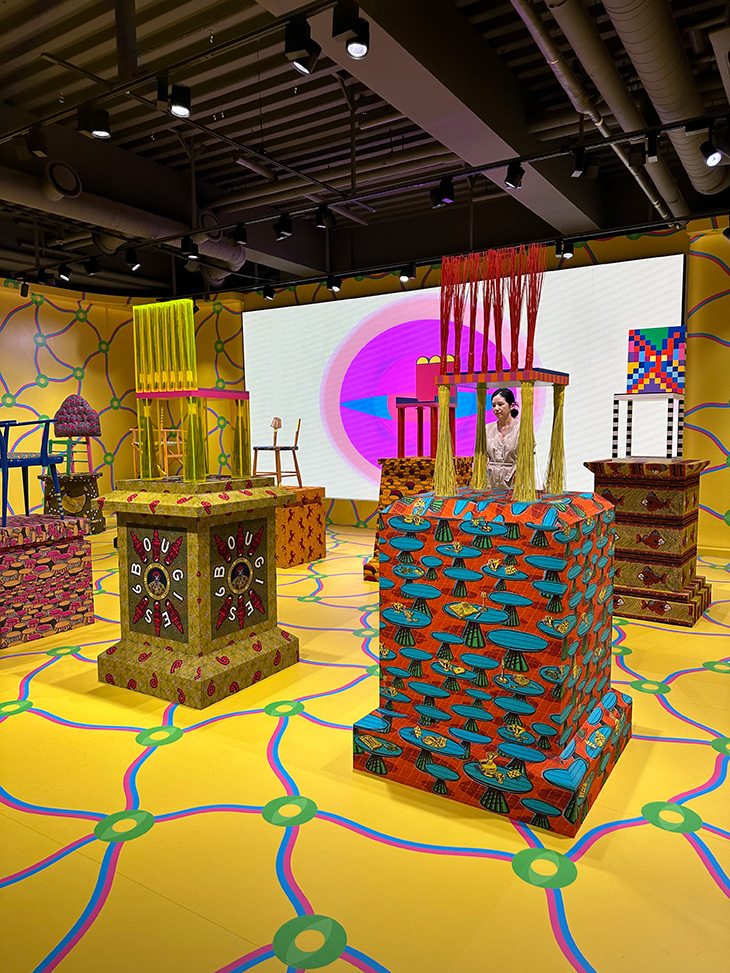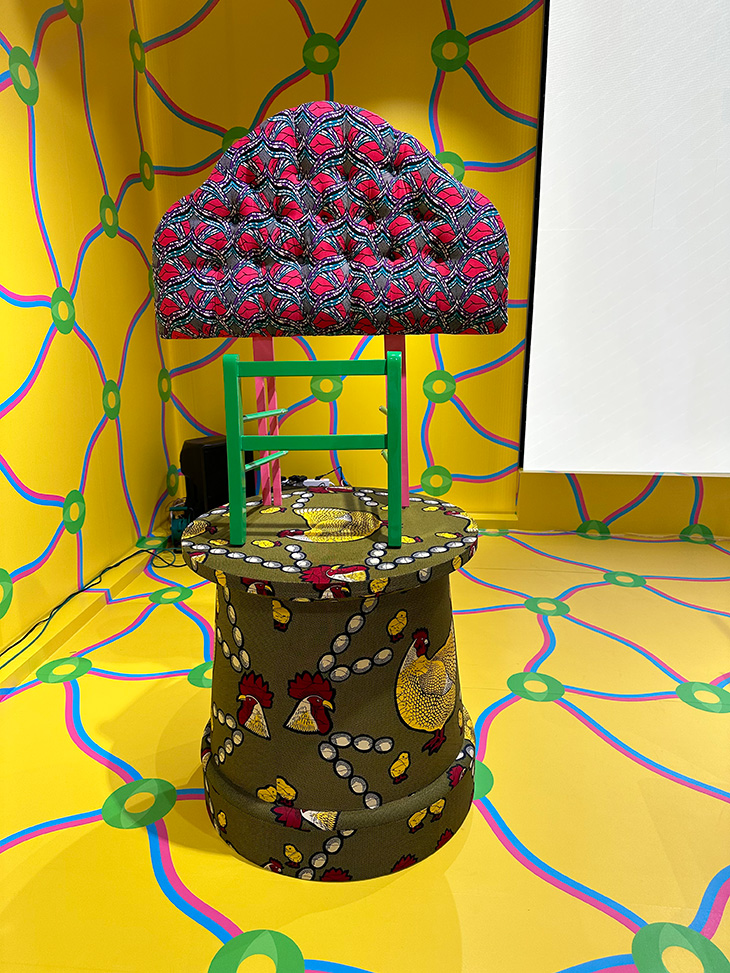 Sabine Brunner, the President of MCM AG, shares, "Our collaboration with Yinka Ilori is more than an art exhibit; it's a narrative of shared stories, values, and the transformative power of perspective." This collaboration serves not merely as an exhibition but as an immersive journey that navigates through experiences and emotions, highlighting the synergy between fashion, art, and heritage.
As you venture further, the second part of the exhibition titled 'Looking At Me' unveils itself, featuring a series of ten chairs. These pieces encapsulate Ilori's growth as an artist and designer, capturing glimpses from his early career alongside four new bold and expressive additions from the 'All of Us' collection. These artworks echo the nuances of Ilori's British-Nigerian heritage and his experiences growing up in London.
All these captivating artworks are set to be showcased at the 1F & 3F of the MCM Haus Flagship Store from the 4th of September until the 22nd of October. This striking display aligns with the much-anticipated Frieze Seoul Art Fair and Seoul Art Week, offering visitors a unique opportunity to purchase these artworks at the venue situated at 412 Apgujeong-ro, Gangnam-gu, Seoul, South Korea.
Founded in 1976, MCM has since positioned itself as a luxury lifestyle goods and accessories brand with German heritage, continually revolutionizing classic designs with futuristic materials, inspired by the spirit of Zeitgeist and Bauhaus. Catering to the 21st Century Global Nomad generation, MCM embodies boldness and rebellion, serving a millennial and Gen Z audience that thrives on creativity and is unbounded by conventional rules. With its footprint in 650 stores spread across 40 countries worldwide, MCM continues to be at the forefront of innovation and inspiration for dreamers, creatives, and digital natives around the globe.
Report by Emily Lee DSCENE Editor from Seoul