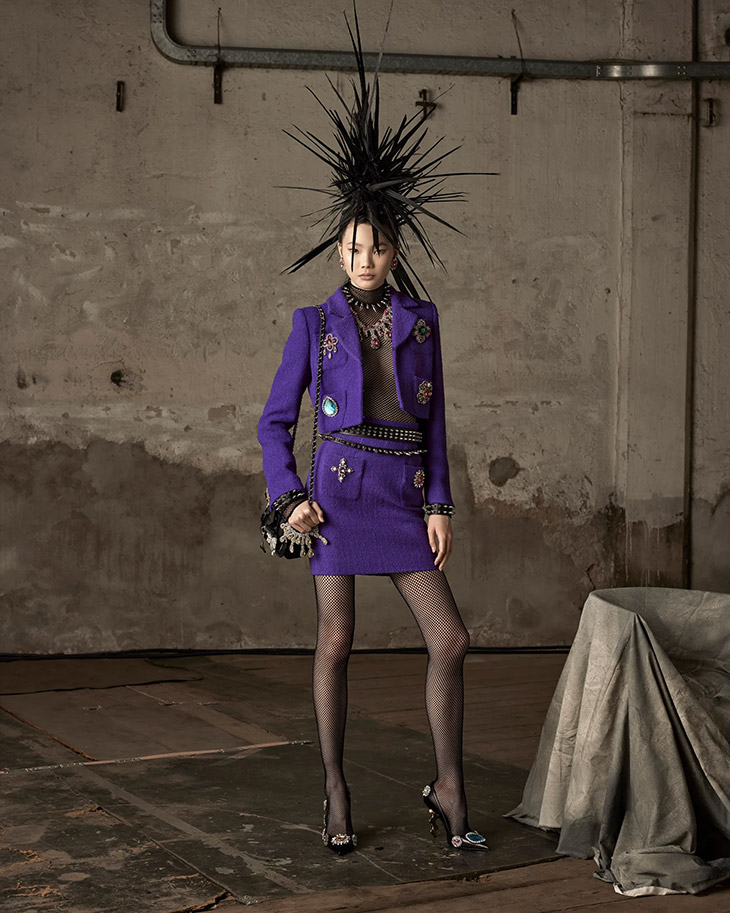 Italian brand Moschino unveiled its Fall Winter 2023 campaign starring top model Sherry Shi lensed by fashion photographer Marcus Mam. In charge of styling was Carlyne Cerf de Dudzeele, with beauty from hair stylist Paul Hanlon, and makeup artist Kabuki.
The Moschino Fall Winter 2023 collection offers a fresh take on the brand's iconic style, merging the surreal artistry reminiscent of Salvador Dalí with a punk aristocratic twist. This season promises drama accentuated with distortions in form and design.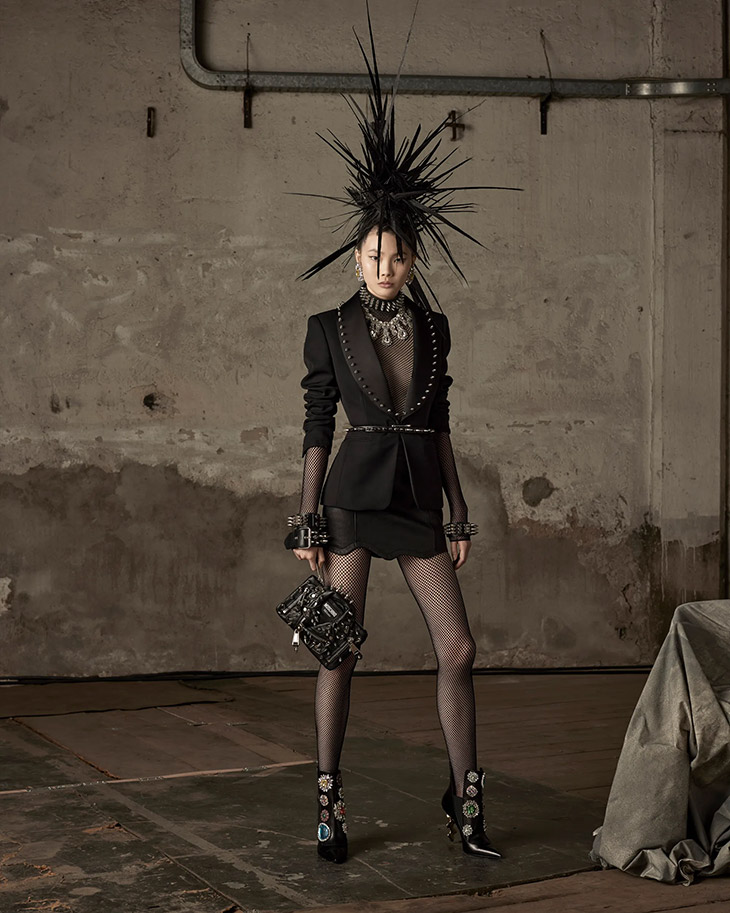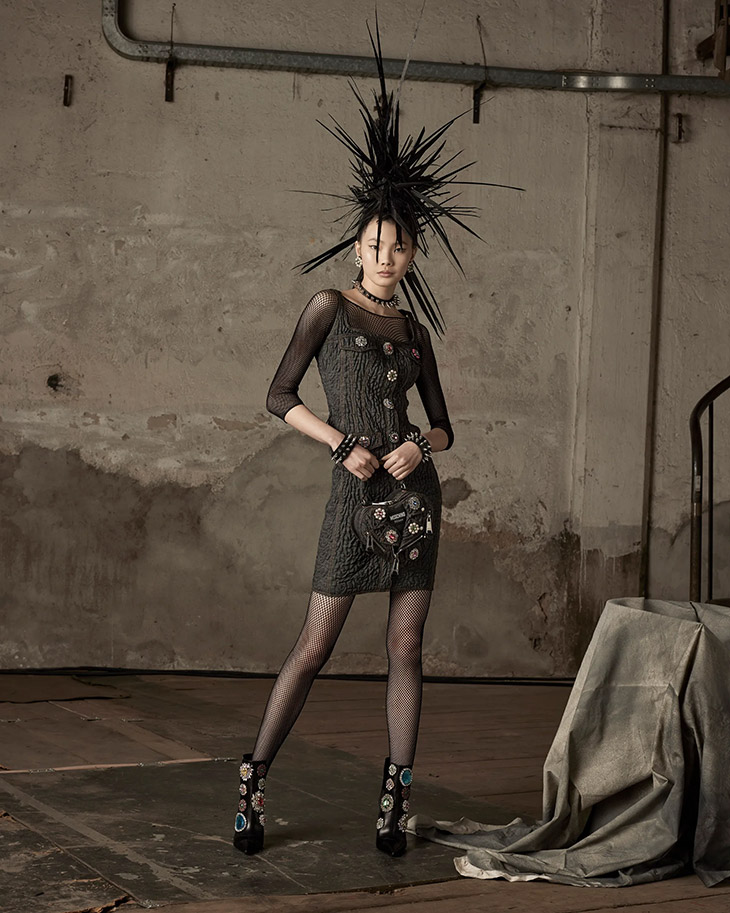 Well-known Moschino elements such as biker jackets, tailored suits, nameplate chains, and distinctive gold and pearl buttons undergo a transformative, almost molten alteration, akin to Dalí's portrayal of melting clocks and morphing figures. For instance, peace sign ornaments appear blurred, moto jacket pocket covers introduce a visual drip effect, houndstooth patterns seem to liquefy, and even the golden boot buckles take on a fascinatingly distorted shape. These altered codes, conceived by designer Jeremy Scott, are a means of challenging the norm and paving the way for what's next.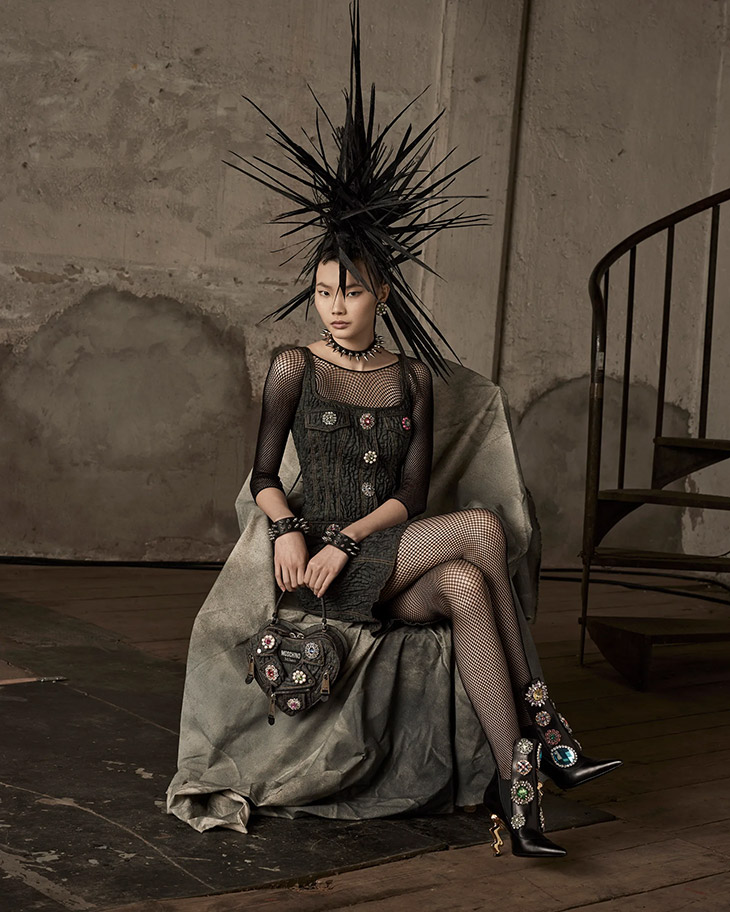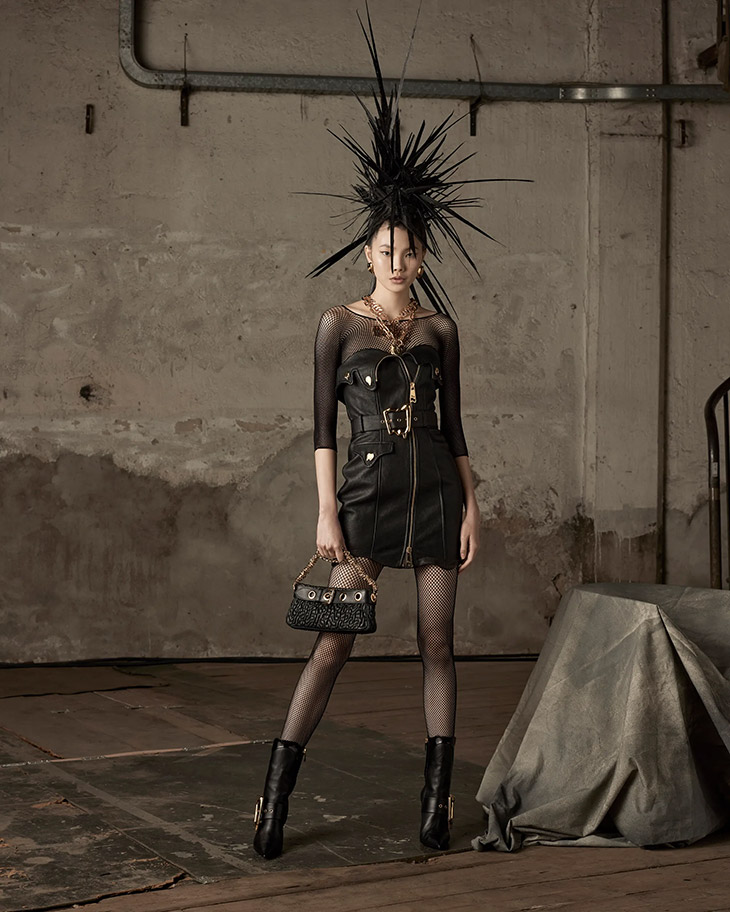 As the collection unfolds, a carefree punk essence, rich with opulence, comes to the fore. This revolutionary zest manifests in various elements, such as spikes adorning shoulder seams and skirt hems, or a cropped and structured blazer showcasing studs on its exaggerated lapels. Elsewhere in the collection, a treasure trove of jewels is unleashed upon garments, gracing a satin evening bolero, embellishing the flow of a tulle ball gown, or enhancing a shimmering, tasseled dress reminiscent of the 1920s. The collection embodies a surrealistic revolt, one that is crowned with a hint of rebellious aristocracy.