The Prada Spring Summer 2024 Collection reaches back into the brand's rich history, precisely to a unique handbag design by Mario Prada, Miuccia Prada's grandfather and the co-founder of the iconic fashion house. Mario was a globetrotter, a man of intellectual curiosity who collected artifacts, materials, and skilled craftspeople from around the world to create what he called "oggetti di lusso," or objects of luxury.
SPRING SUMMER 2024 COLLECTIONS
In the heart of Milan, skilled European artisans under Mario Prada's supervision turned these diverse and exceptional materials into composite luxury items, ranging from vanity cases to home watches and more. This attention to quality and craftsmanship earned Prada the designation of Official Supplier to the Italian Royal Household in 1919. The brand even integrated the House of Savoy's coat of arms and knotted rope into its logo.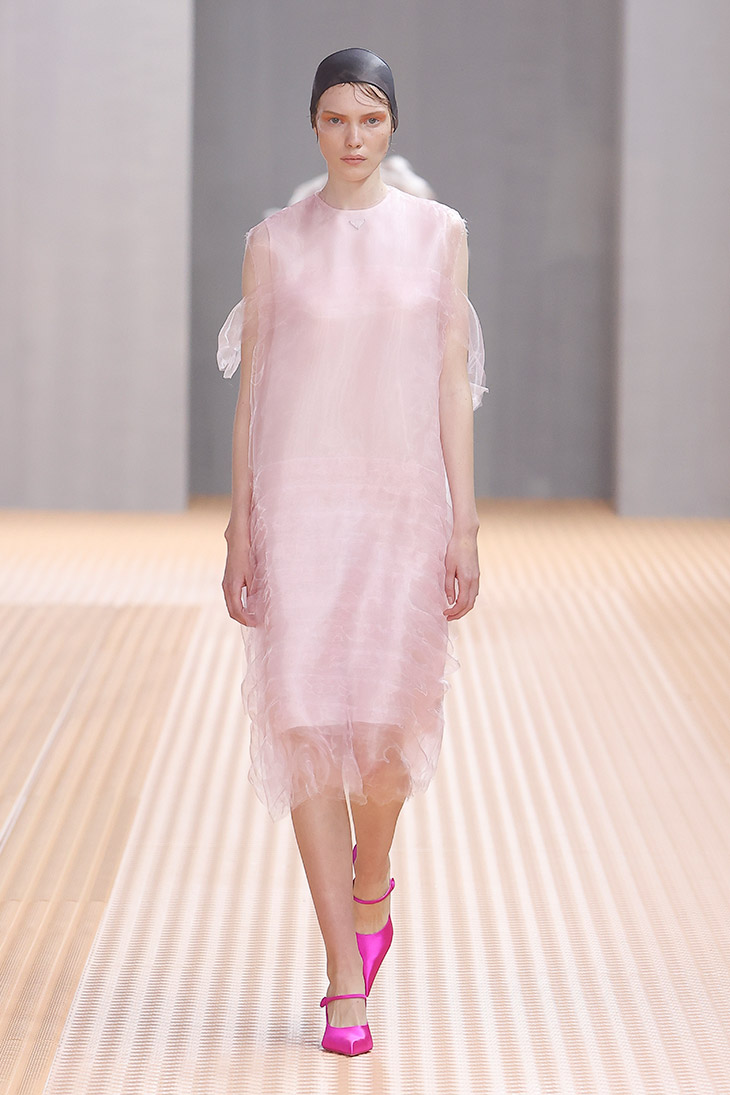 Fast forward to September 2023, the Prada show, held in inside the Deposito at Fondazione Prada, Milan, presented a revival and reinterpretation of a Mario Prada-designed bag from around 1913. This evening bag, stored in the Prada archives, features a hand-carved clasp inspired by historical Eastern aesthetics. The original bag was crafted from silk moiré, but the modern iteration introduces it in both nappa leather and Prada's sustainable re-nylon fabric.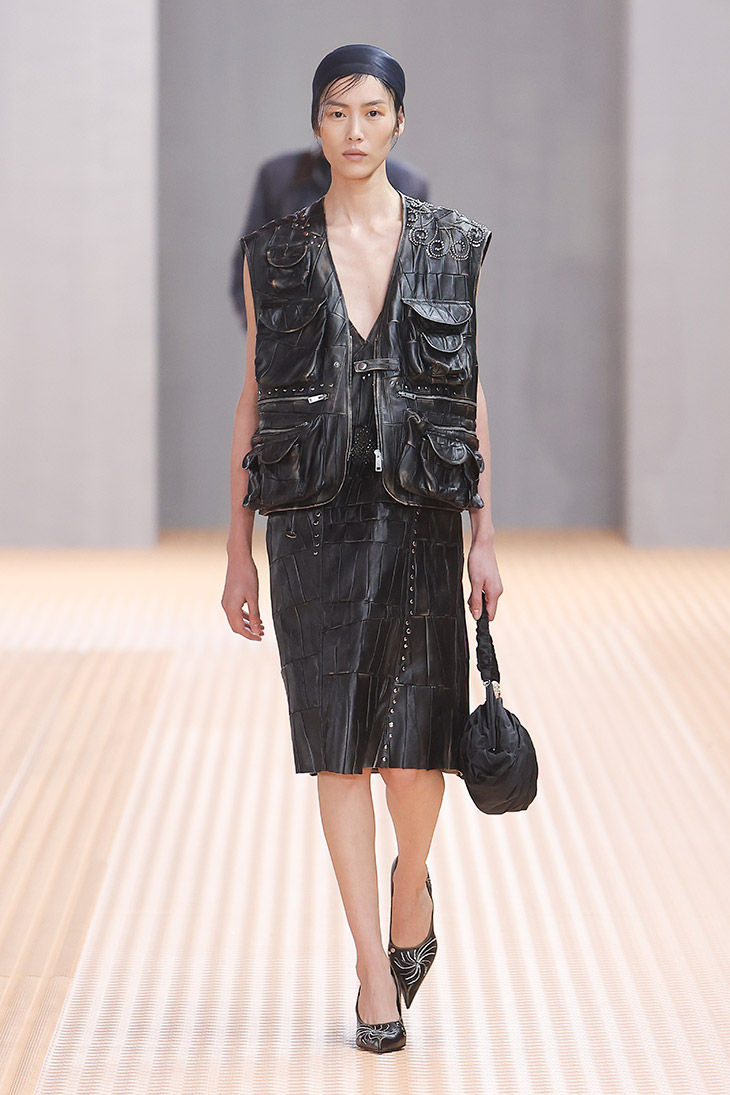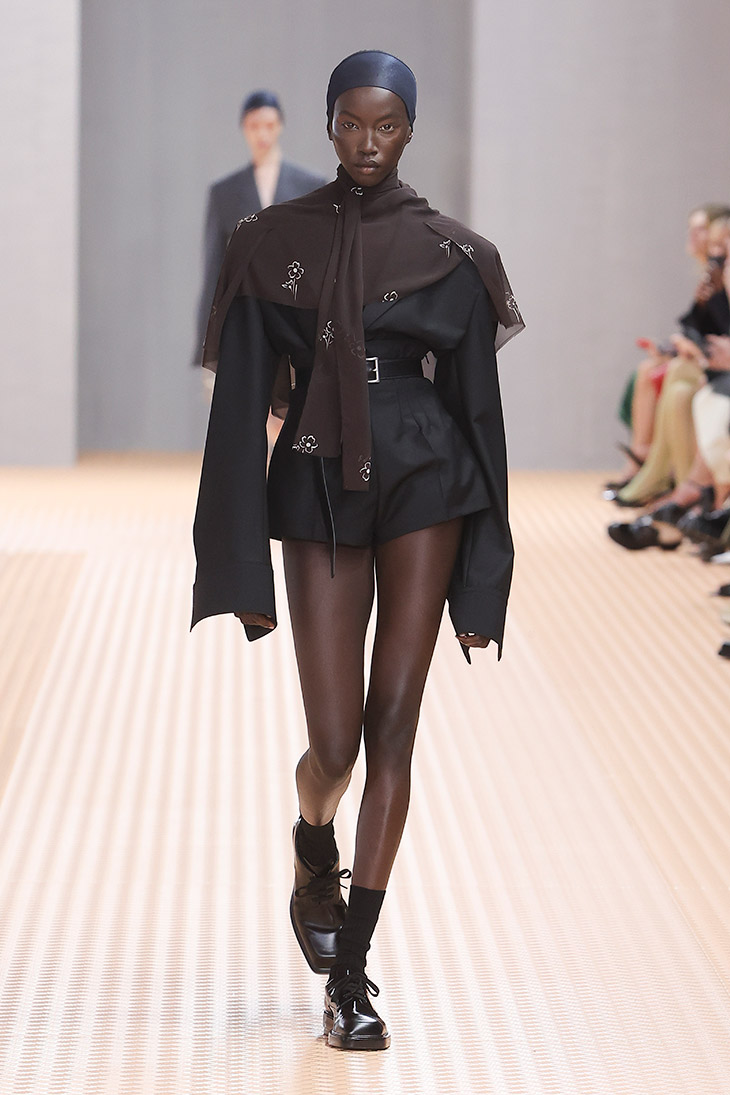 The Prada Spring Summer 2024 Collection extends the legacy of this classic bag, implementing its unique clasp detail into oversized tote styles made from leather or re-nylon. The reinterpretations are not just a nod to the brand's heritage but also exemplify Prada's 110-year commitment to quality, craftsmanship, and endless curiosity.