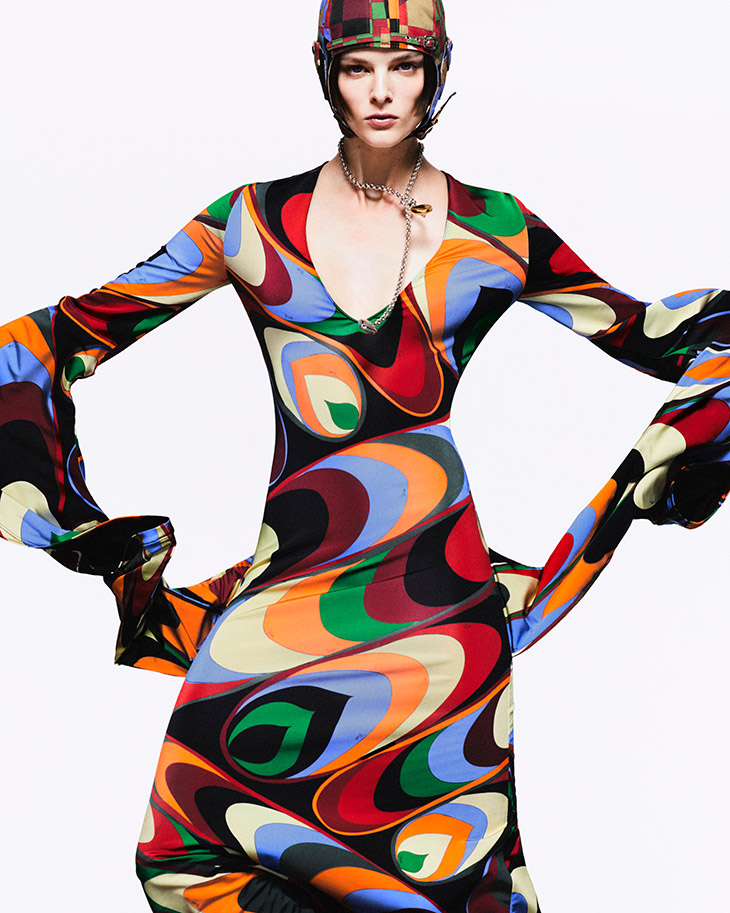 Fashion house Pucci unveiled its new Fall Winter 2023 Collection titled "Supernova" designed by Camille Miceli. The vibrant collection embodies bold color palettes, innovative reinterpretations of prints, and dynamic styling.
Drawing inspiration from the cosmic elements hinted at in the Initials E.P., this season captivates viewers with modernized classic motifs and groundbreaking surface designs, revisiting influences from the 1600s in a contemporary context. The "Giardino" showcases organic forms filled with geometric patterns and lines, while "Fior di Loto" illustrates graphic repetitive bands of tulips. Adding a touch of psychedelic essence, "Leocorno" adapts an archival Emilio Pucci print from the late 1950s, inspired by the historic Sienese horse race, Palio di Siena, with a vivid color contrast that accentuates its psychedelic ambiance.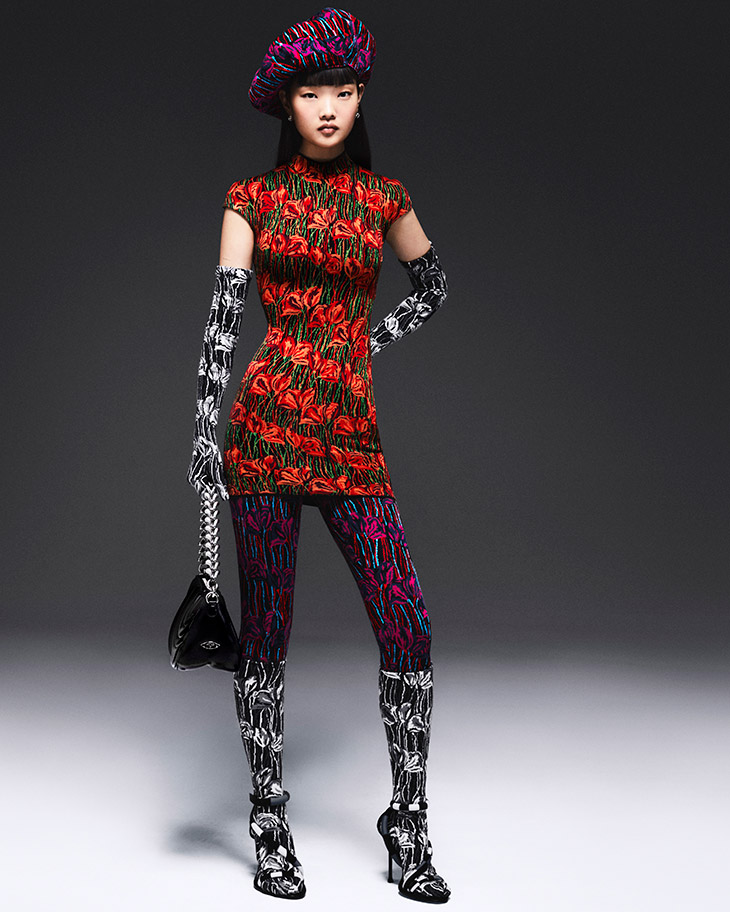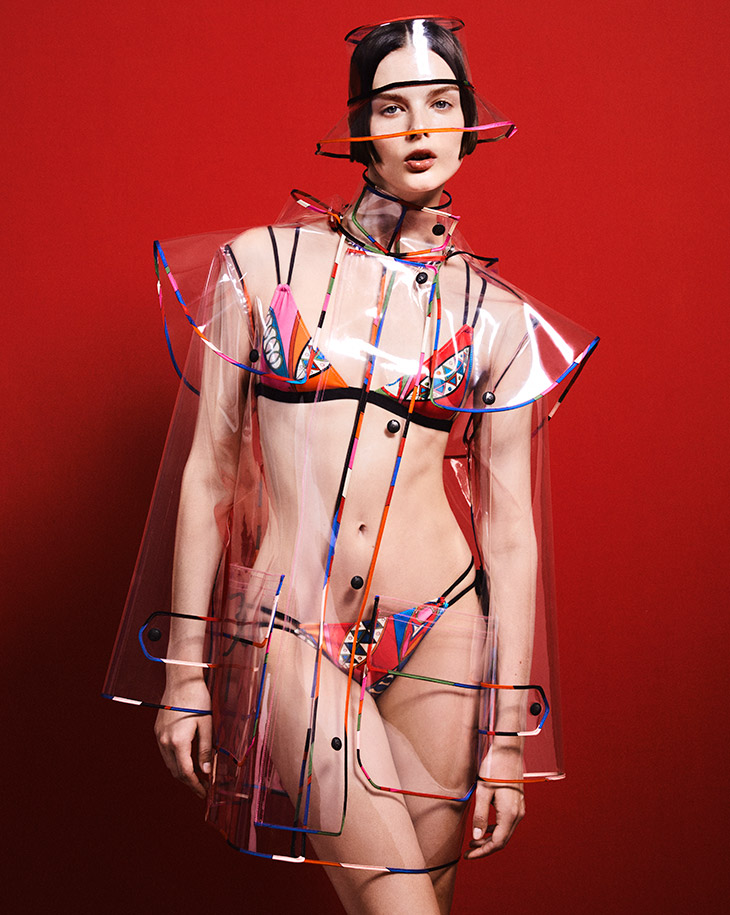 The color schemes dramatically shift, with red becoming the central hue, a homage to the Palio theme. The collection brings forward dresses with contoured lines and coordinated outfits that forge elongated profiles. The luxurious feel of cashmere and intricate jacquard designs emphasize the evolution of knitwear, highlighting Pucci's iconic features. A closer look at the knitwear reveals a mesmerizing degrade needle-punch technique. The collection surprises with unique surfaces: form-fitting catsuits with tattoo-like prints on sheer mesh, fluffy faux fur vests, shaggy skirts, and reflective silver-grey cocoon down coats.
I wanted to explore new fashion dimensions while still being approachable. I love that this is a full wardrobe of wearable statement pieces so that everyone can push their Pucci personality even further. – Camille Miceli
Celebrating individuality is a consistent theme in every Camille Miceli collection. It spans various styles, from youthful skater skirts to sophisticated black velvet suits, and from transparent PVC raincoats worn over string bikinis to graceful, flowing caftans. The Pucci Fall Winter 2023 Supernova Collection also includes color-blocked blanket ponchos, monochromatic black marble denim, jersey satin, and silk cady bodycon party outfits, to streamlined sportswear, all exuding the brand's distinctive charm.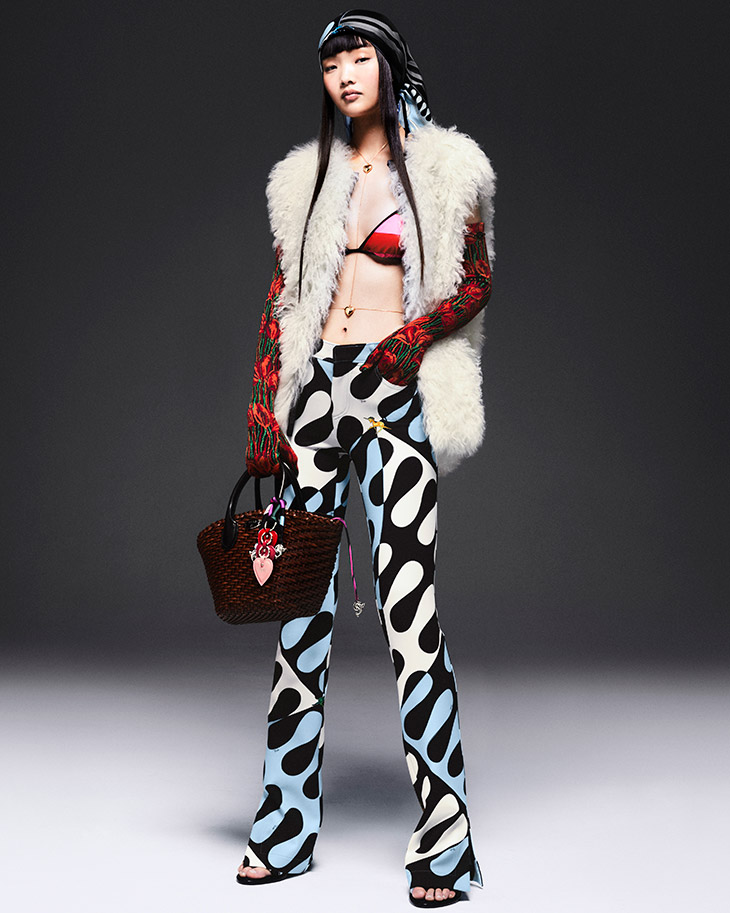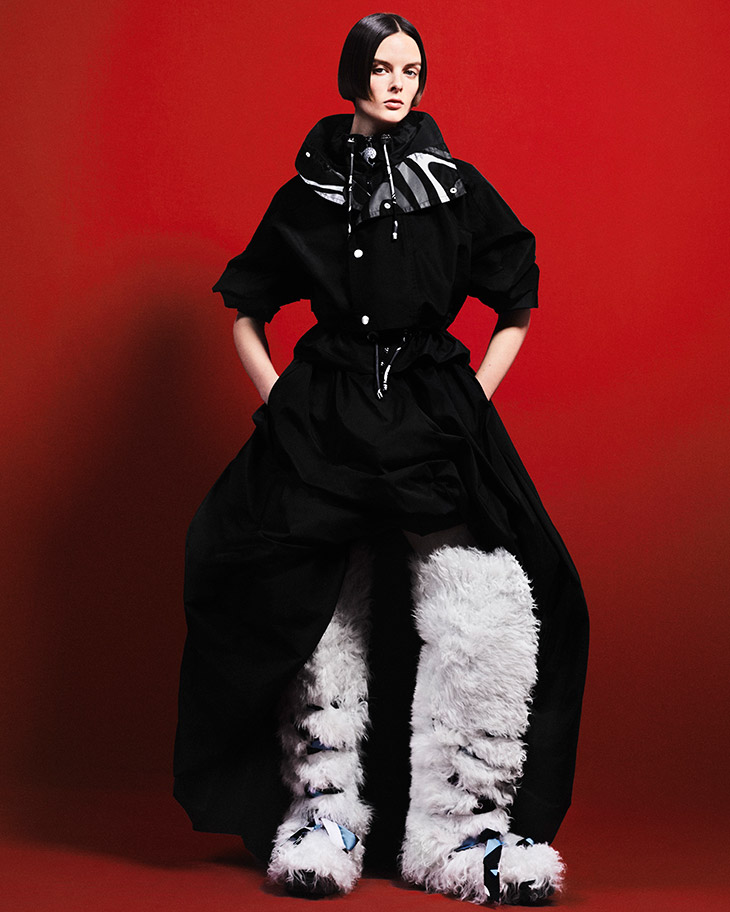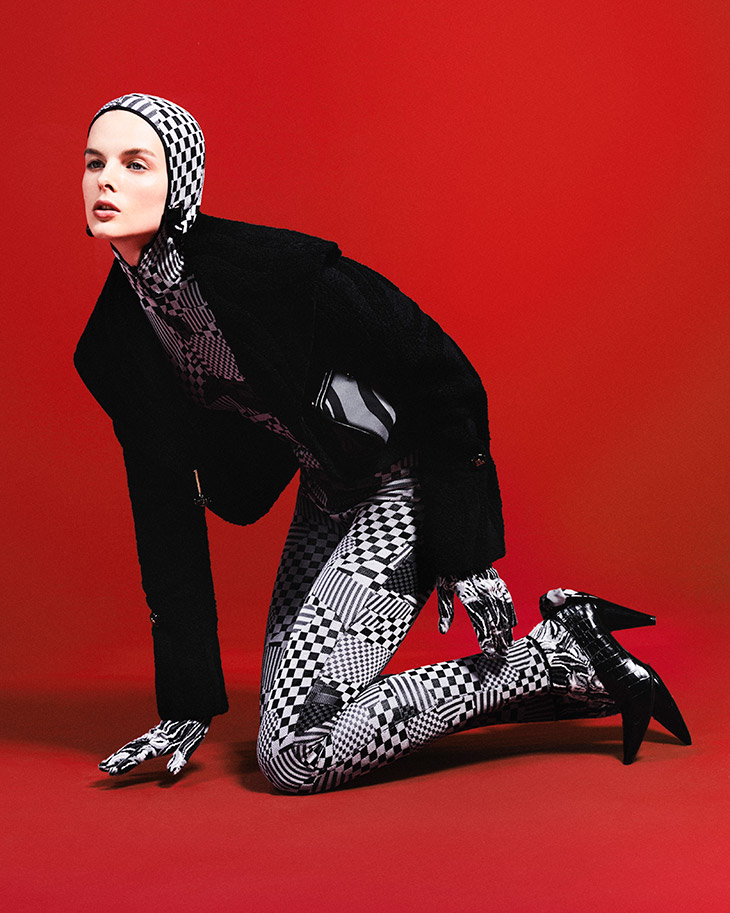 New footwear, including glossy white patent stretch boots, complements the prints beautifully. The line offers a range of footwear options suitable for all occasions, including printed, pointed booties, sleek printed loafers, and color-burst hiking boots, along with a fresh take on Yeti boots available in three different styles.
Making its first appearance is "Pucceli", a playful yet elegant bag. Crafted with thermoformed lamb and calf leather alternately, its sculpted form showcases a flowing tonal pattern in either black or pink, complemented by functional and decorative chain elements. The jewelry collection explores new forms of the iconic interlocking fish emblem and stunning geometric designs that gracefully encircle the body. To top it off, the collection offers a Pucci hot water bottle cover, promising to bring warmth and positive energy throughout the season.