Schiaparelli's Ready-to-Wear Spring Summer 2024 Collection stands as a breathtaking tribute to the maison's enduring ethos, beautifully coined as 'An Everyday Sensation.' This collection is a fascinating voyage into the heart of everyday transformation, where the mundane blooms into the extraordinary.
The journey begins with a throwback to 1927, brought to life in the vivid memories of Marisa Berenson. She shares a telling tale of her grandmother, Elsa Schiaparelli, who transformed a simple sweater into a spectacular sensation. The hallmark of Elsa's genius lay in her ability to metamorphose a humble garment into a breathtaking masterpiece, replete with surrealist touches and offbeat humor that made it a conversational piece.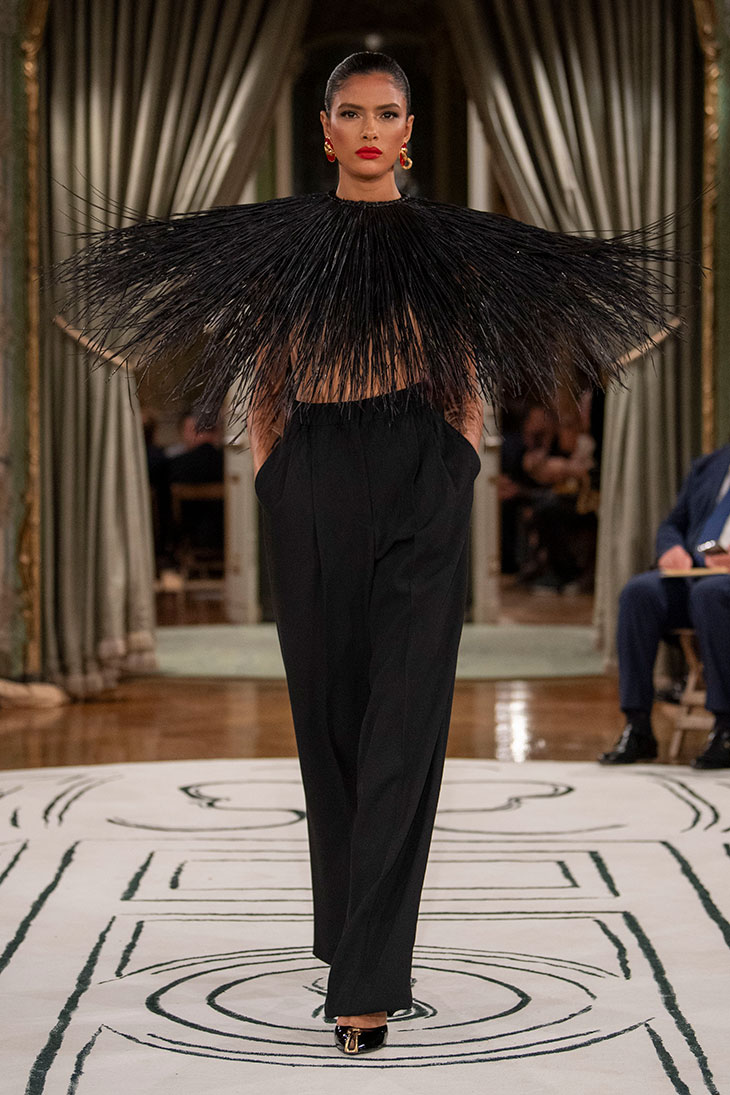 Fast forward to today, and Schiaparelli's Ready-to-Wear collection continues this magnificent legacy. Each piece in the collection whispers stories of reinvention. Familiar staples like a crisp white shirt, a fluid trench, or a black smoking blazer burst into new life, bearing hidden secrets and delightful surprises. A seemingly unassuming button unravels as a piece of bijoux, reverberating the iconic symbols of the house. The oft-seen measuring tape motif breathes character into tailored jackets and exquisite blouses, paying a joyful homage to Elsa's iconic designs.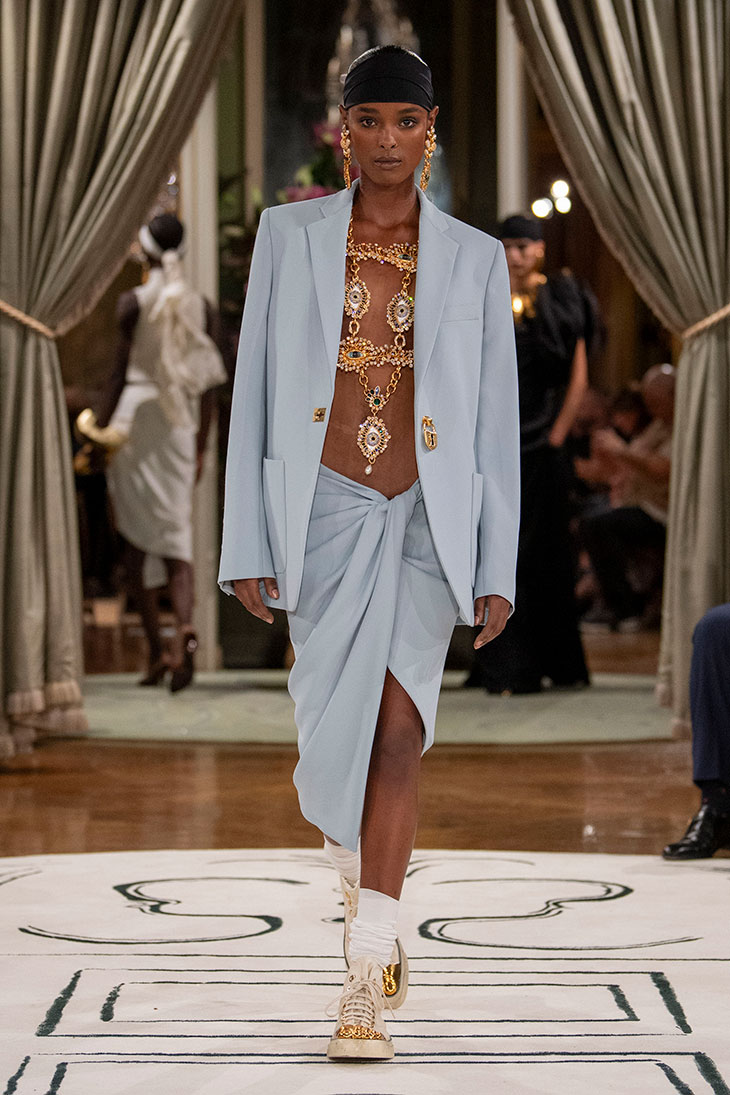 In a world eager for a touch of light-hearted humor, Schiaparelli's bag collection resonates brilliantly. The beloved Visage purse, aptly nicknamed the Mrs. Potatohead of the Place Vendôme, brings smiles and curiosity, echoing the maison's commitment to infuse everyday objects with a dash of unexpected joy. The new Schiap bag, a marvel in trapunto leather, artfully stitched with the repetition of measuring tapes, holds within its folds the same delightful surprise, underscored by a golden hammered keyhole.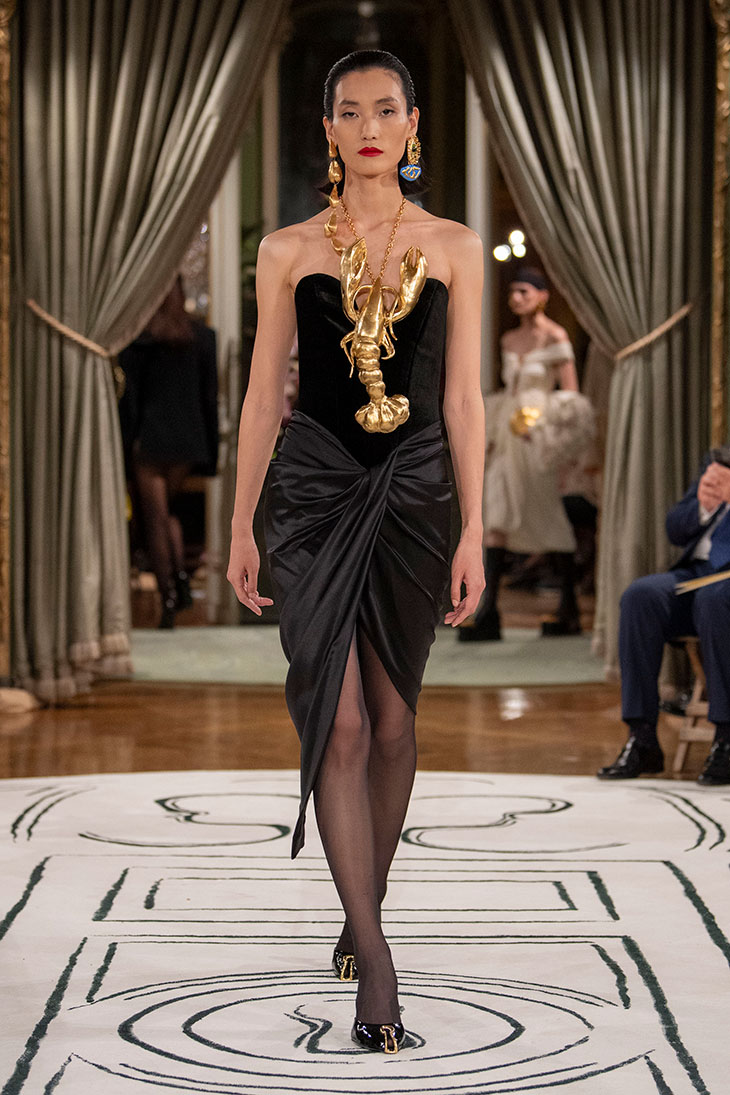 The collection's footwear continues the narrative of playful elegance. Keyhole-adorned heels and gold-toed shoes, inspired by the quintessential American sports trainer, epitomize the beautiful blend of American comfort and French chic. The trainers, a nod to the melding of these diverse worlds, become a symbol of harmonious duality, embracing the practicality of American design with the meticulous rigor of French elegance.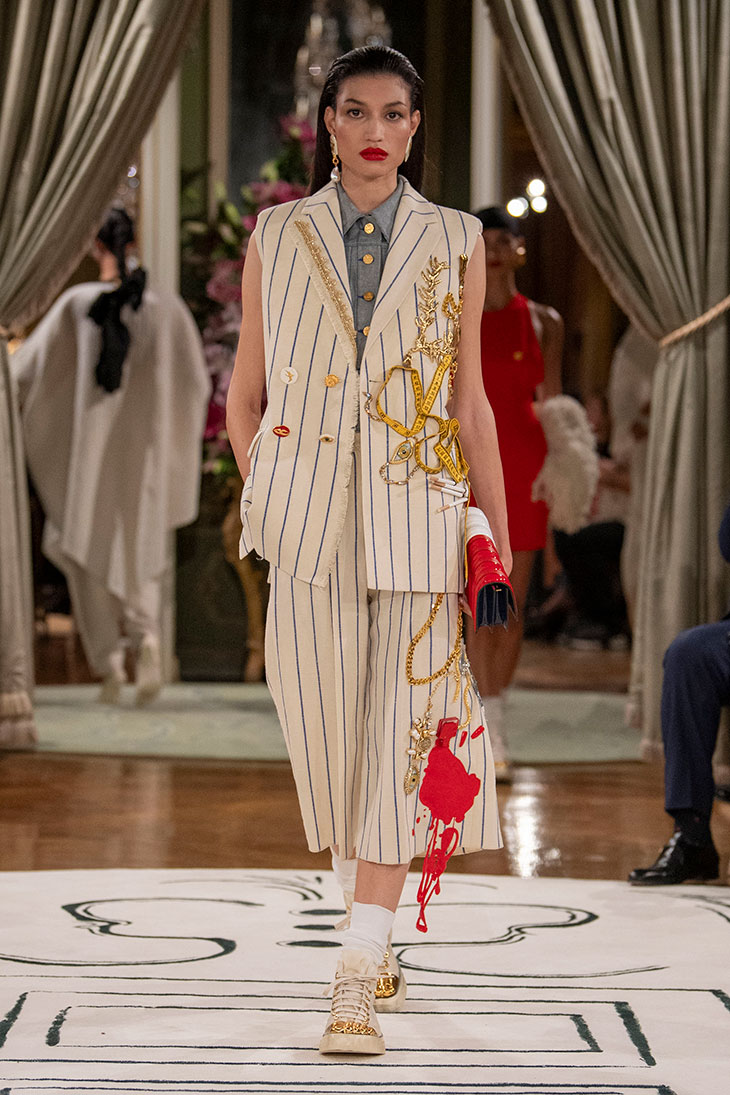 The Schiaparelli Ready-to-Wear collection is a brilliant exploration of this balance. The delicate interplay of whites and ecrus with the more ornate Schiap blacks and golds paints a panorama of contrasts, mirroring the multifaceted world we navigate daily. This collection is not merely a range of clothing; it's a celebration of the everyday, transformed into the extraordinary. Each piece, while rooted in everyday comfort and ease, aspires to be a sensation, echoing Elsa's pioneering vision.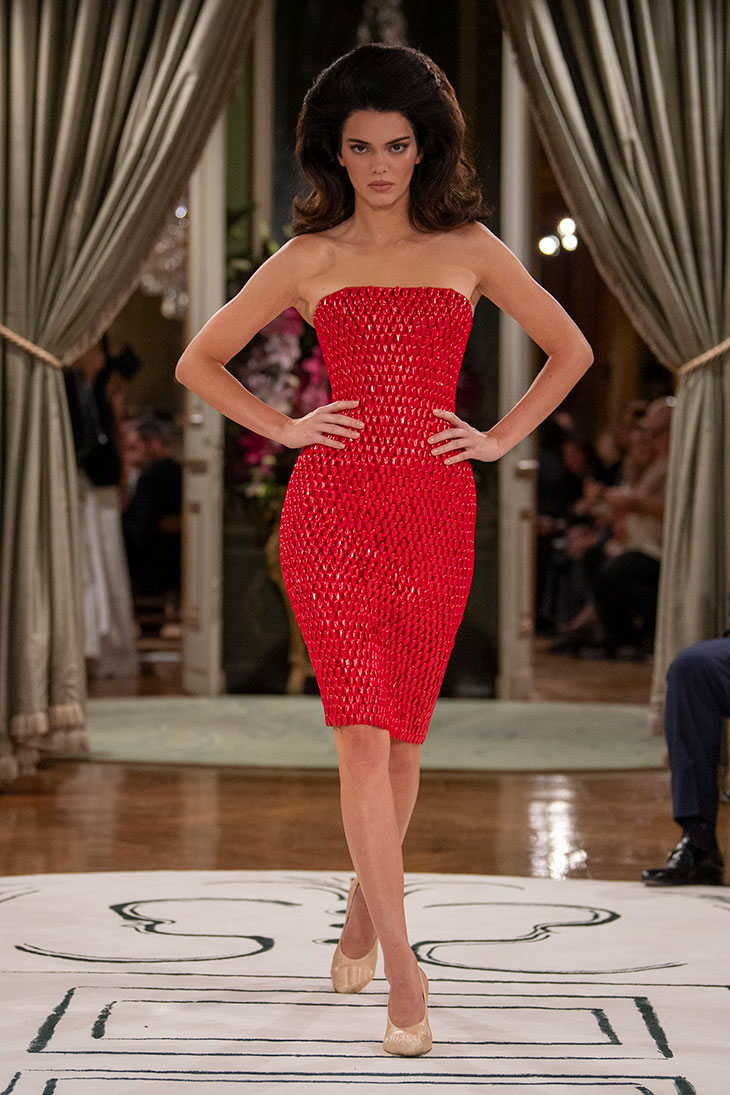 Schiaparelli's Ready-to-Wear collection's harmonious blend of the everyday and the sensational, the familiar and the unexpected, echoing the extraordinary work in couture that Elsa so masterfully initiated. Today, in the hands of Schiaparelli's guardians, the journey continues, splendidly transforming the everyday into an eternal sensation.