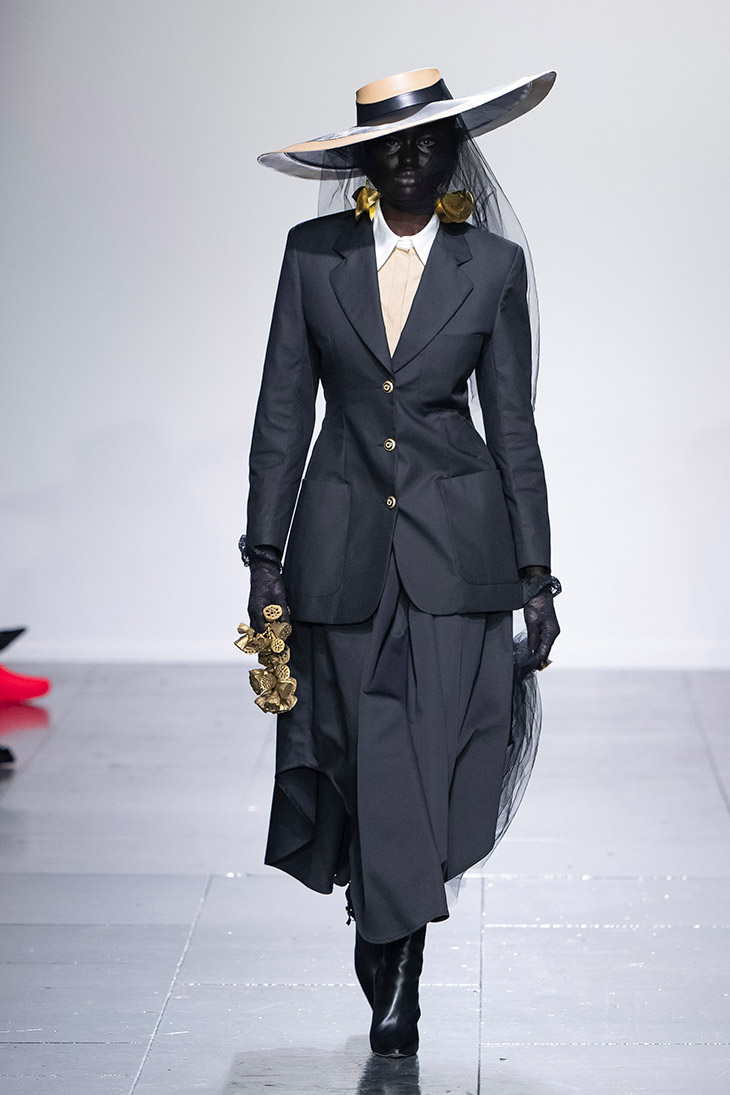 Fashion house Tolu Coker presented its Spring Summer 2024 Collection with a fashion show on September 18th, during the recently finished London Fashion Week. A rich tapestry unfolds that is laden with historical significance, familial narratives, and a profound exploration of Yoruba spirituality and culture. This season, the designer leans deeply into the figures that have shaped her, predominantly the matriarchs who have carved paths in England and Nigeria. Drawing heavily from her late father's archive and inspired by the profound influence of her grandmother – a woman of great resolve who bridged religious divides in her marriage – the collection stands as a vivid commemoration of her family's story.
SPRING SUMMER 2024 COLLECTIONS
Coker orchestrates a poignant dialogue between past and present, weaving intricate tales of empowerment and spiritual translations into dress forms. The collection, a homage to these resilient women, effortlessly melds the celestial allure of 'Sunday's Best' aesthetic with classic Yoruba pieces. Here, celestial white gowns find a contemporary expression in shirt dresses adorned with corsetry and exaggerated collars, a symbolic representation of style and character historically associated with these gowns.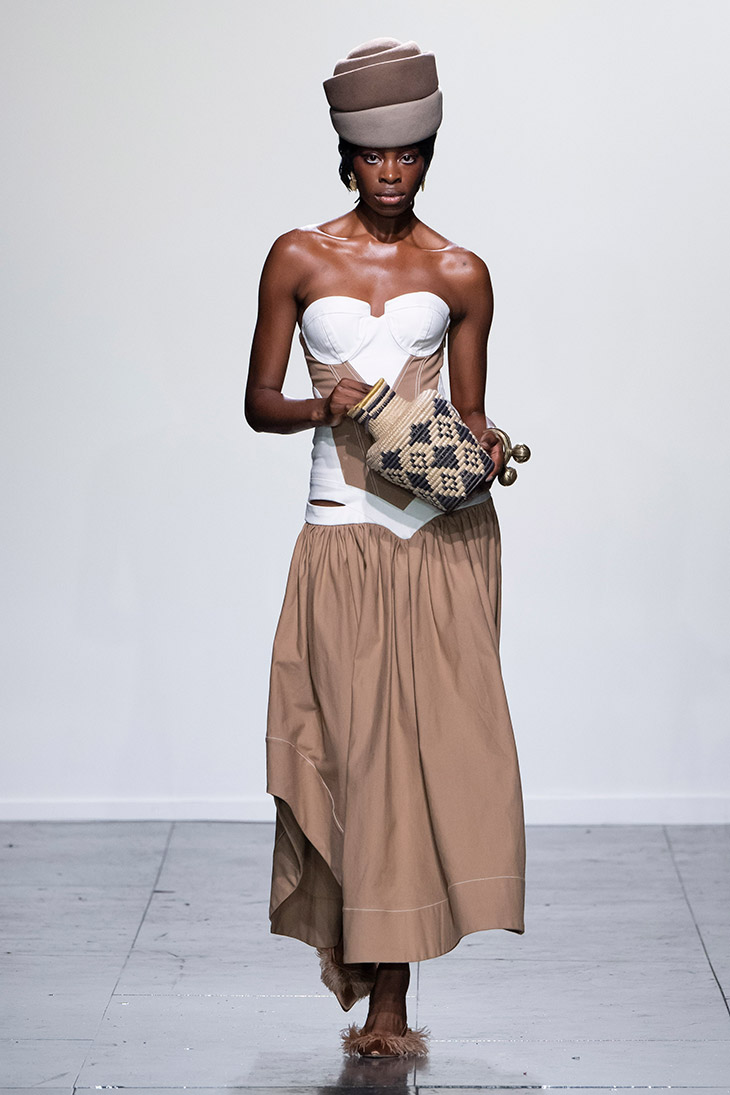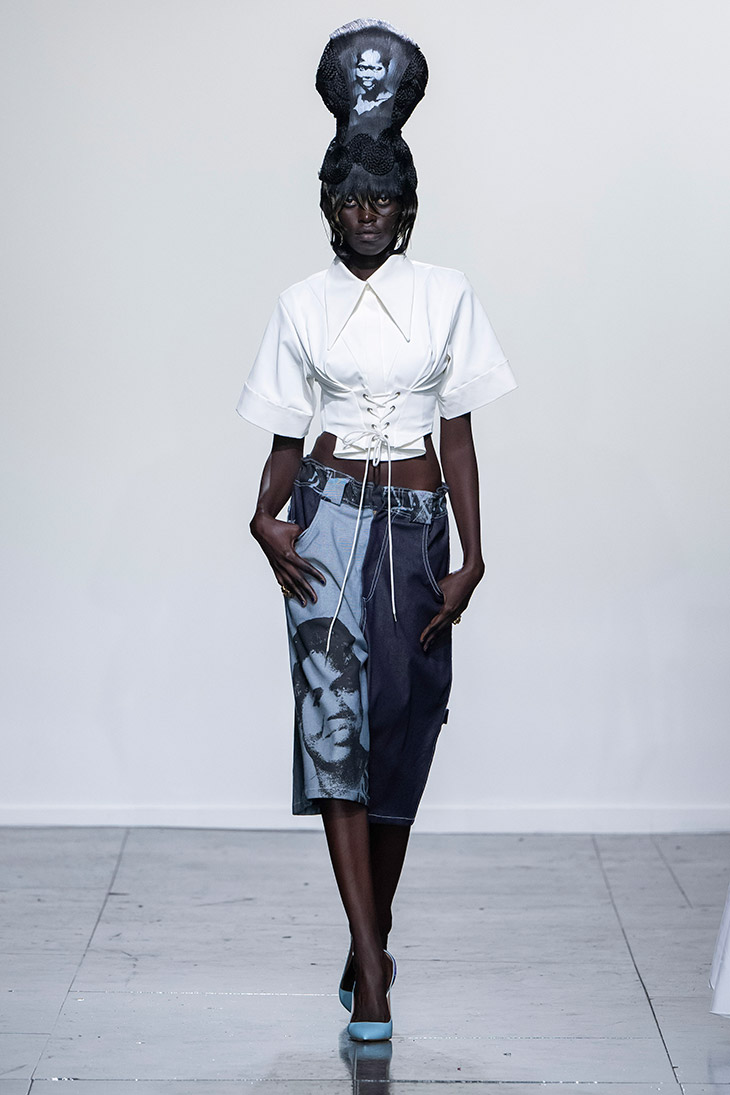 This season, the narrative pulsates vibrantly with pops of lemon-yellow, celestial-blue, and carmine gracing a predominantly neutral palette, reminiscent of traditional Yoruba wear. These splashes of color not only elevate the collection but also serve to uplift the spirit, fostering a deep connection with the ancestral roots and spirituality it represents.
As the collection unfurls, it becomes evident that Coker's exploration goes beyond mere aesthetics. A dynamic blend of freedom and modesty pervades the collection, with pieces that echo both the restraint and liberation of women in society. Key details, like gold hardware embellished onto oversized blazers, flirt with menswear codes, adding a layer of complexity to the already nuanced narrative.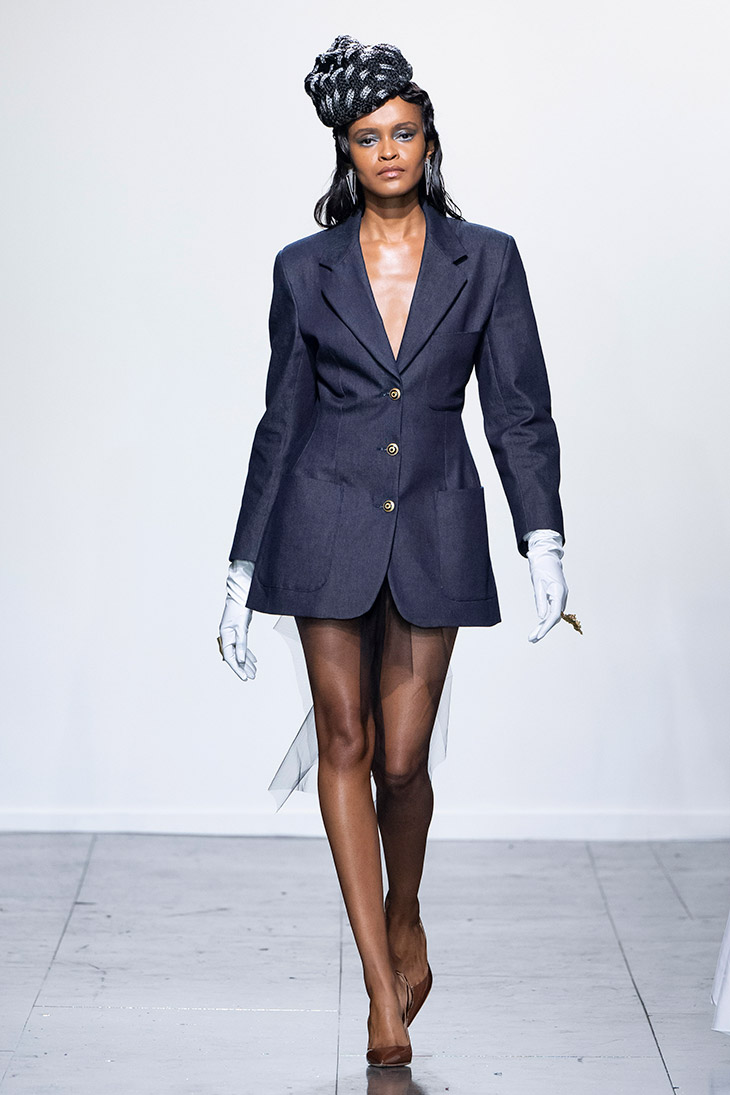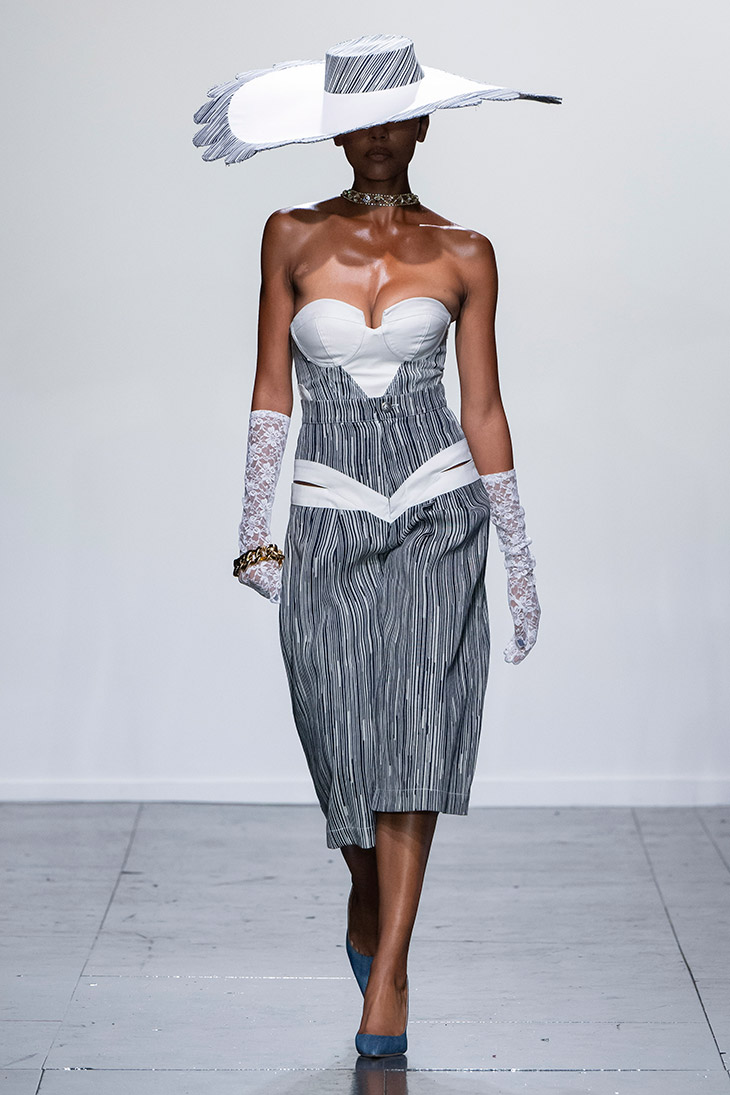 Moreover, the collection resonates with a sustainable heartbeat. Tolu Coker's commitment to eco-conscious fashion is evident as she creatively repurposes pre-loved materials into jacquard prints that feature prominently throughout the collection. These fabrics find their form in deconstructed denim pieces, which sport warping and wefts that create a tactile and visually appealing finish.
Family imagery takes a regal stance within the collection, with photographs of matriarchal figures proudly emblazoned onto heavyweight denim, serving as contemporary keepsakes and a nod to the Yoruba tradition of 'Iranti', meaning 'to remember'. This archival preservation is joined by animal prints that sprawl across the back of garments, a tribute to the widespread influence of Yoruba culture throughout the diaspora.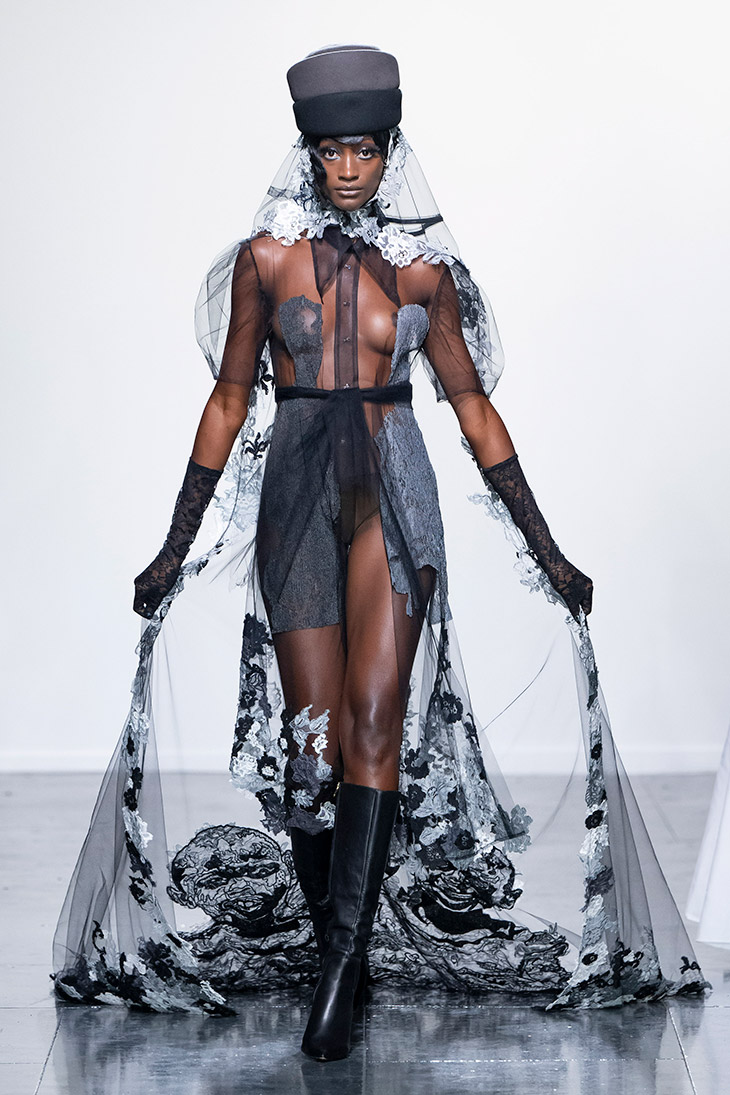 Entitled 'Irapada', translating to redemption in Yoruba, the collection embodies the concept of renewal and restoration, giving upcycled lace and other fabrics a new lease on life. Here, Tolu Coker not only reimagines clothing but also seeks to redeem and reshape perceptions surrounding Yoruba spirituality, breaking away from negative stereotypes and encouraging a more fluid and appreciative approach by the newer generations.
Tolu Coker invites us to witness a profound celebration of Yoruba culture and spirituality, manifesting not only in the garments but also resonating within the contemporary musical landscape. It is a poignant tribute to her roots, a narrative woven with threads of history, spirituality, and an unwavering appreciation for the matriarchs who have shaped her world.