Fashion house Victoria/Tomas unveiled its Spring Summer 2024 collection with a fashion show on Tuesday, September 26th, during the ongoing Paris Fashion Week. With each piece more stunning than the last, the collection is a triumphant celebration of the delicate balance between femininity and masculinity, a harmonious dance that seamlessly blends the two energies in a display of sartorial excellence. The designers have embraced a liberated approach this season, exuding a palpable sense of freedom and celebration of the human form, while maintaining an unwavering commitment to purity and timeless elegance in design.
SPRING SUMMER 2024 COLLECTIONS
Victoria, shared an intimate insight into the emotional foundation that underpins the collection. Having embraced motherhood with the birth of her son in March 2022 and her daughter in July 2023, her personal journey has profoundly influenced the essence of the collection. The experience of motherhood, marked by its unique challenges and unparalleled moments of joy, has been a testament to the immense strength, resilience, and grace inherent in women. This collection is Victoria's heartfelt ode to individuals who exude confidence, intelligence, allure, and beauty, masterfully harmonizing the elements of nature and modernity in each piece. It transcends conventional fashion, offering attire that not only serves its practical purpose but also stands as precious jewels, enhancing the innate elegance of those who don them.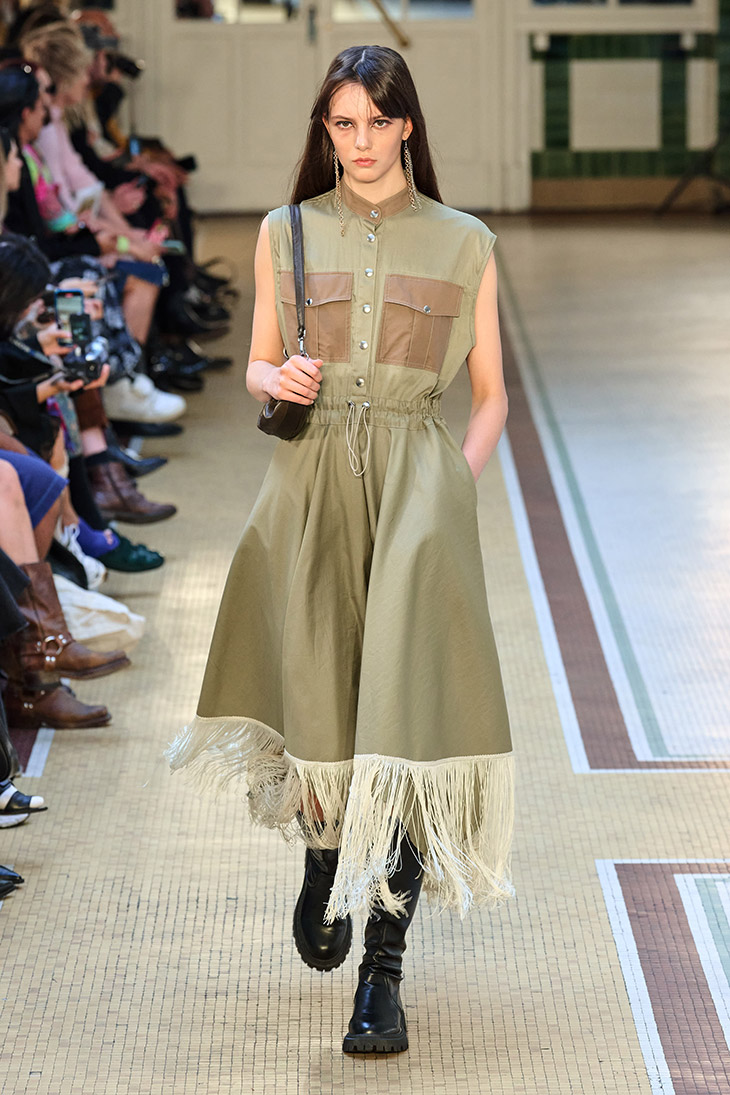 Adding a layer of depth to the collection, Tomas shared the symbolic imagery that adorns the designs – the serpentine form. This ancient symbol, representing the boundless creative life force, fertility, transformation, and eternity, has long been a source of inspiration for the duo. The serpent motifs elegantly intertwined in the collection serve as a powerful reminder of the continuous cycle of growth, change, and renewal, resonating with the transformative journey of life itself.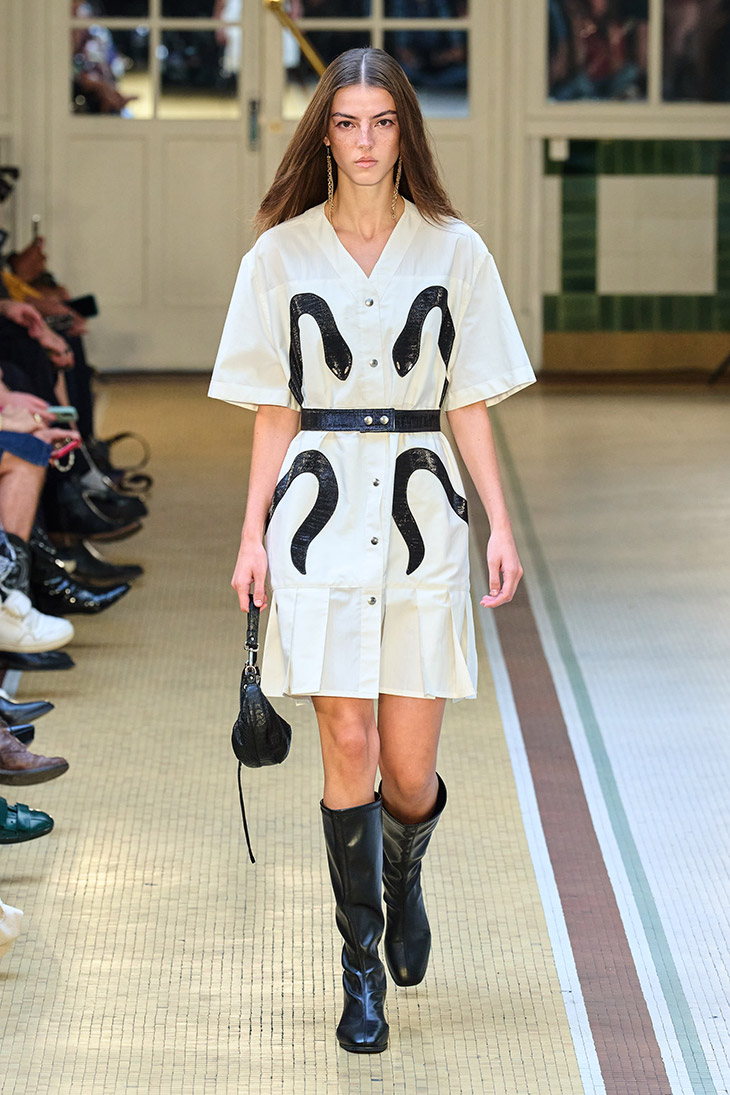 In the world of Victoria/Tomas, fashion transcends beyond mere attire. It is a narrative, a story intricately woven into the fabric of each creation, echoing tales of life's ebbs and flows, challenges and victories, and the enduring human spirit's resilience and elegance. The Victoria/Tomas Spring Summer 2024 Collection stands as a timeless testament to this philosophy, inviting individuals to not only wear a piece of clothing but to embrace a piece of a grand, unfolding narrative, beautifully told through each meticulously crafted design.