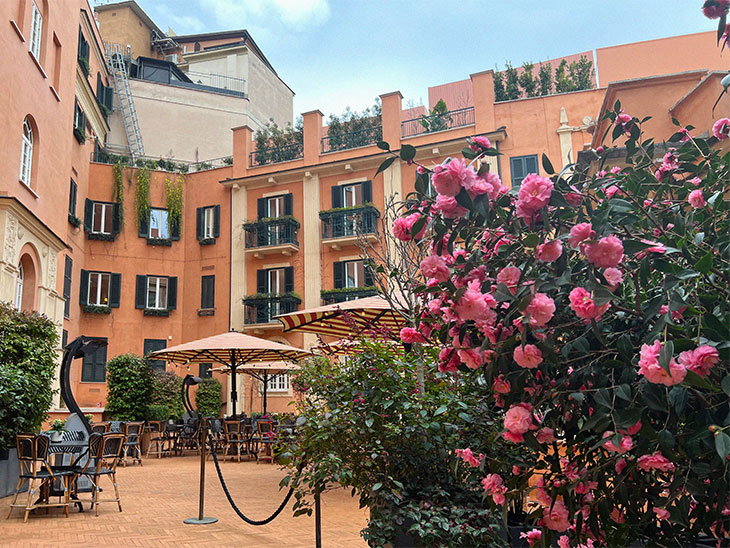 Upon setting foot in the vibrant city of Rome, a labyrinth of history, culture, and unparalleled beauty unfolds. The city, often referred to as the "Eternal City," is a mosaic of ancient ruins, Renaissance art, delectable cuisine, and buzzing piazzas. And within this majestic backdrop, Hotel de la Ville emerges as a gleaming jewel, capturing the essence of Roman opulence and magnificence. Located on the iconic Via Sistina, this hotel isn't merely a luxurious lodging; it's a bridge between epochs, a gateway to Rome's resplendent past, and a beacon of contemporary elegance. As you approach its grand façade, you are not just entering a hotel; you're embarking on a journey that seamlessly interlaces tales of yesteryears with today's modern luxuries.
As one steps onto the cobblestoned path leading to Hotel de la Ville, a sense of timeless grandeur engulfs the senses. Perfectly poised overlooking the bustling Piazza di Spagna and Trinità dei Monti, the establishment doesn't just offer a place to stay—it presents an experience, a voyage back in time, and an ode to the intricate tapestry that is Rome's history. Every brick, every arch, and every art piece in and around the hotel whisper tales of an era gone by, beckoning visitors to immerse themselves in a narrative that is as enchanting as the city itself.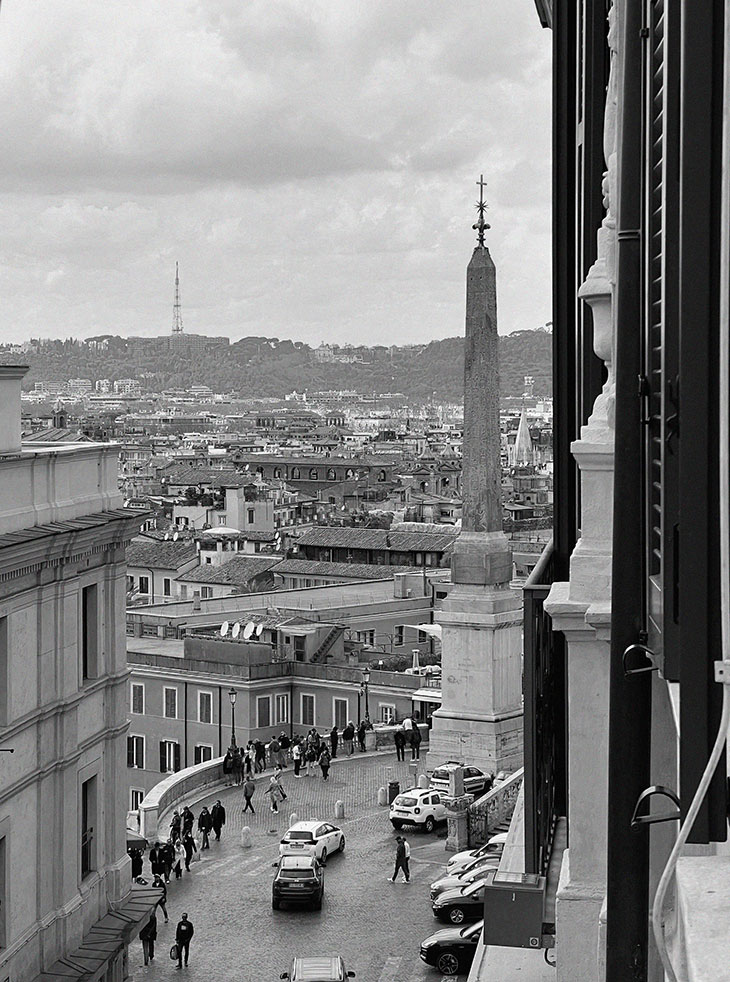 Location – A Vantage Point
Hotel de la Ville's prime location ensures that guests are at the heart of Rome's pulsating life. It presents the perfect juxtaposition of Rome's bustling modernity and the serene beauty of iconic landmarks. A stone's throw away from the splendid Villa Borghese gardens, guests are also within walking distance of several monumental sites and the crème de la crème of Roman shopping destinations. This hotel provides an experience akin to opening a historical book, where every corner tells a story, and every view holds a piece of Rome's eternal charm.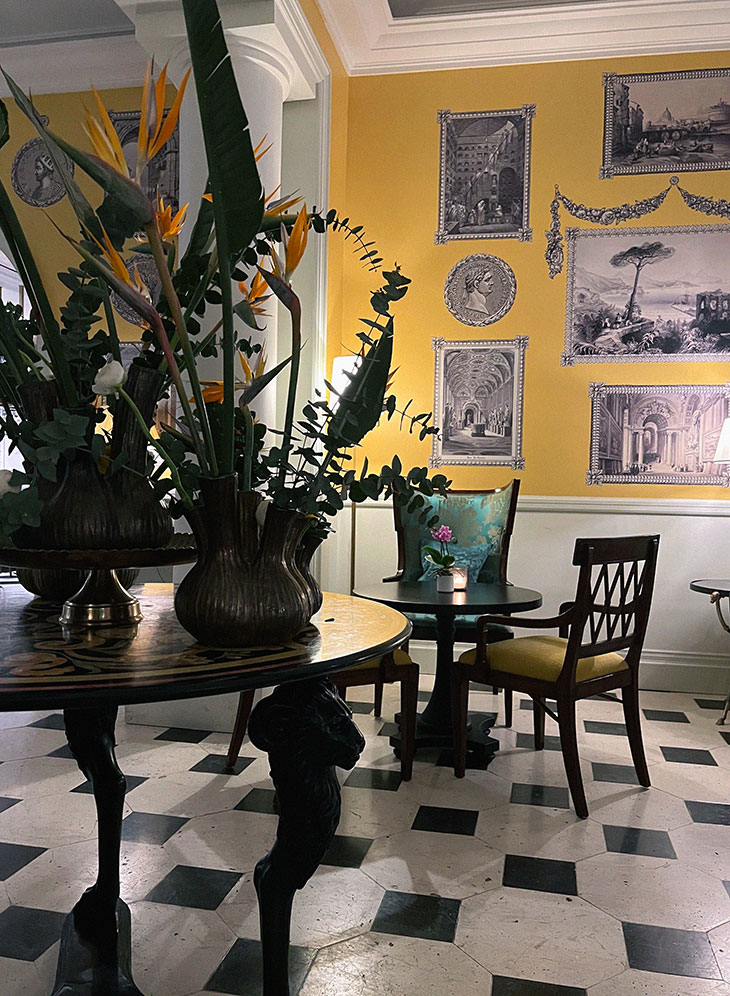 Historical Roots
Hotel de la Ville's deep historical roots make it a veritable treasure. Originating from the XVIII century, it emerged as the favorite haunt for European nobles during the famed Grand Tour era. Its transformation over the years, culminating in a meticulous 2.5-year remodel, showcases the melding of time-honored traditions with contemporary luxury. The hotel, in many ways, stands as a living museum. Its design intricately captures the essence of the Grand Tour— from Roman Empire relics to Renaissance masterpieces, making it a destination in itself.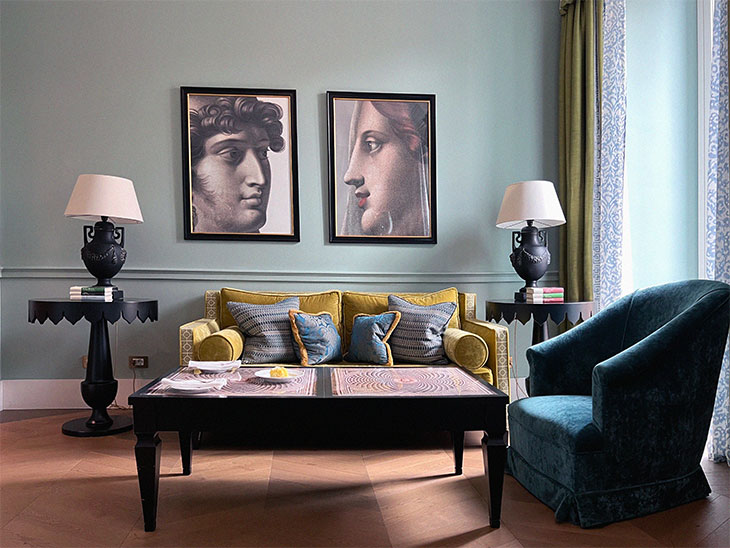 Architectural & Design Brilliance
The collaborative effort between architect Tommaso Ziffer and Olga Polizzi, Rocco Forte Hotels' Design Director, manifests itself in the hotel's every detail. Drawing inspiration from the Grand Tour's XVIII century, the duo has recreated an atmosphere that perfectly marries the past's opulence with modern sensibilities. The palatial structure, adorned with handcrafted wallpaper from Rubelli and Dedar and tapestries by Zardi & Zardi, offers a visual treat. The courtyard, in particular, feels like a hidden oasis in the heart of Rome—a quiet retreat from the city's ceaseless rhythm.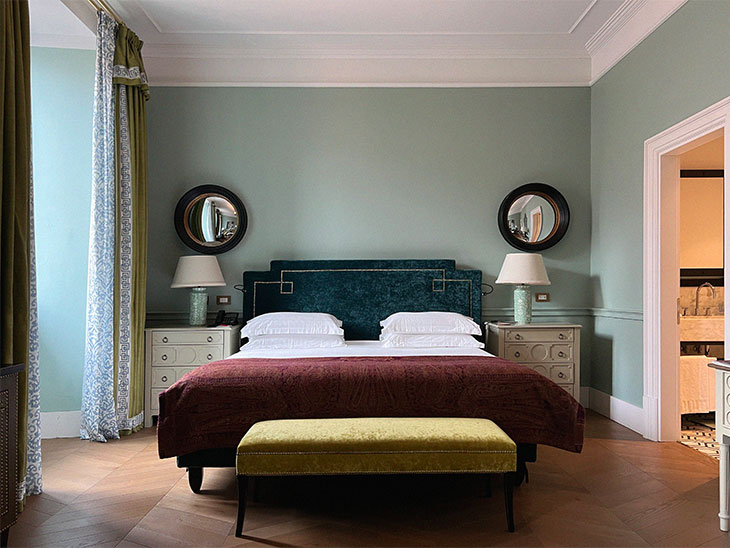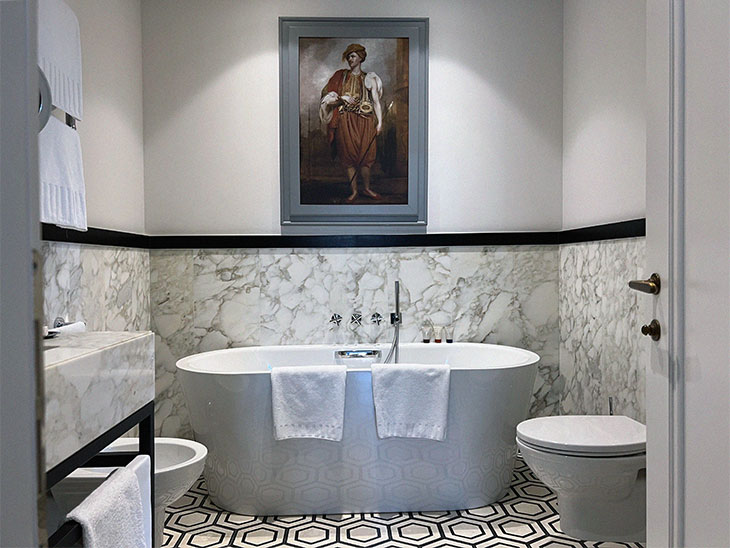 Rooms & Suites – Where Luxury Meets Elegance
The hotel boasts an impressive 104 rooms and suites, each echoing tales of luxury, history, and sophistication. With breathtaking views of Rome's skyline or the tranquil inner courtyard, guests are treated to a visual feast both inside and out. Each room, meticulously designed, balances historical furniture with contemporary touches. Highlights include lavish fabrics reminiscent of the Grand Tour epoch and unique vintage memorabilia. Modern amenities like smart TVs, universal charging stations, and products from the Irene Forte Skincare line ensure every stay is steeped in comfort.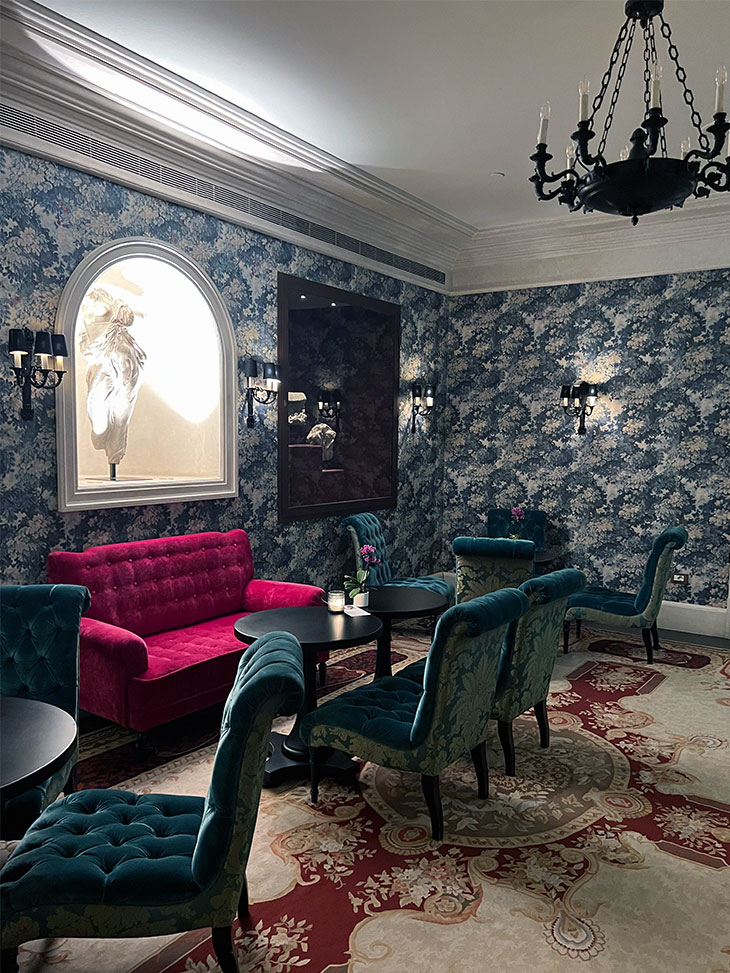 Culinary Adventures
Nestled in a Roman courtyard accentuated with stylish umbrellas and atmospheric lighting, Mosaico offers a dining experience that is as visually delightful as it is palate-pleasing. The venue, regardless of where one chooses to sit, is bathed in natural light, giving it an ethereal glow that enhances the vibrancy of the space. Designed by the acclaimed Tommaso Ziffer, the restaurant's ambiance is marked by candlelit copper tabletops that reflect a soft, elegant light. This warmth beautifully contrasts with the bold black and white motif of the cement floor. Every detail, every corner, speaks of sophistication, setting the stage for a culinary adventure that is both classic and contemporary.
Rising above the streets of Rome, Cielo offers a celestial dining experience like no other. As the sun sets and the stars emerge, this rooftop terrace transforms into the city's ultimate hotspot, boasting panoramic views of Rome's historic skyline. Fulvio Pierangelini, Rocco Forte Hotels' revered Creative Director of Food, unveils a new gastronomic concept at Cielo, delivering dishes that tantalize the taste buds while the eyes feast on Rome's iconic vistas. Seafood lovers will revel in the array of offerings from crudi, oysters, and shellfish to crab and lobster, all echoing the Mediterranean's rich flavors. Beyond seafood, the menu, infused with Chef Fulvio's signature flair, features a gourmet selection of seasonal produce, farm-reared meats, and decadent desserts. As you sip on an aperitif, painted pink by the hues of the setting sun, you'll be whisked away on a culinary journey, with each dish narrating a tale of tradition, innovation, and pure indulgence—all against the backdrop of the world-famous Eternal City.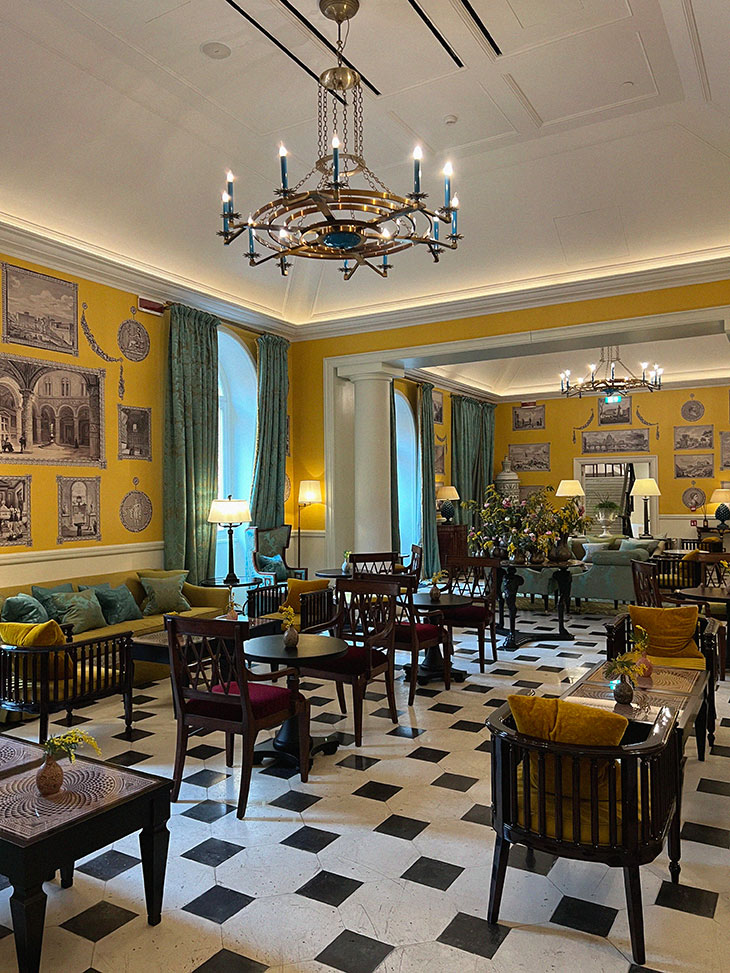 Event Spaces – Crafting Memories
The hotel offers a plethora of choices for events, from intimate gatherings to grand galas. Spaces like The Ivy Room or La Rotonda exude elegance while providing the versatility needed for modern functions. The views from the terraces on the sixth and seventh floors are simply breathtaking, making them an idyllic setting for unforgettable events.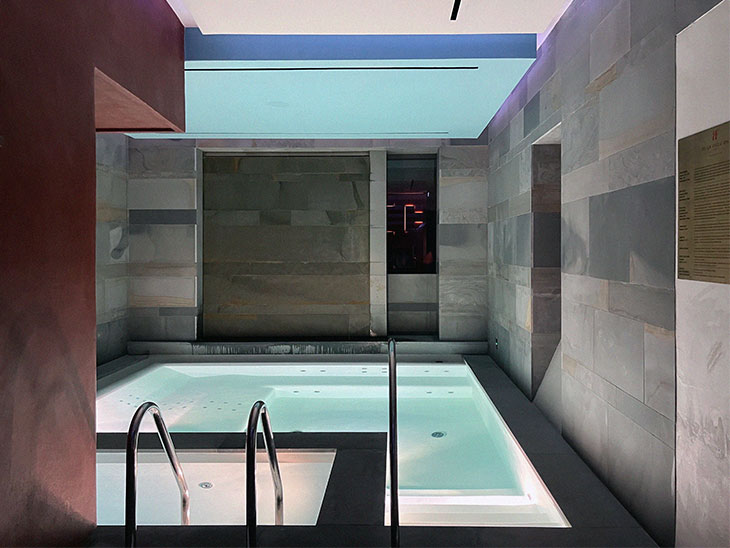 Wellness & Rejuvenation
The Irene Forte Spa at Hotel de la Ville isn't just about relaxation—it's a holistic journey for the senses. From treatments infused with Sicilian ingredients to state-of-the-art fitness offerings, the spa epitomizes luxury wellness. Activities like rooftop yoga offer unique experiences, merging physical wellness with unparalleled views of Rome.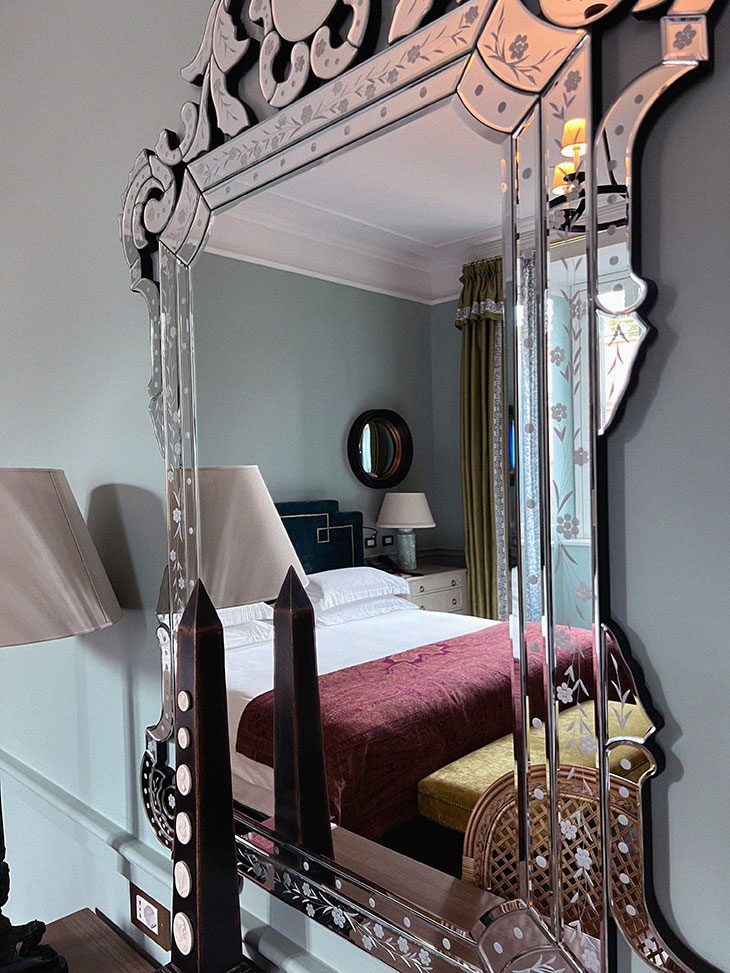 Hotel de la Ville stands as a beacon of luxury, history, and unparalleled service in the heart of Rome. It masterfully interweaves the city's rich past with the comforts of modern-day hospitality. Whether you're a history aficionado, a culinary enthusiast, or someone seeking a luxurious retreat, Hotel de la Ville promises an experience that lingers long after the stay. It's more than just a hotel; it's Rome encapsulated.
Hotel de la Ville
Via Sistina, 69, 00187 Roma RM, Italy
+39 06 977931
reservations.delaville@roccofortehotels.com
www.roccofortehotels.com
Keep up with Hotel de la Ville on Instagram – @hoteldelavillerome