Fashion brand Louis Shengtao Chen recently showcased its Spring Summer 2024 Collection titled "Orgasmic" with a fashion show held on October 9th in Shanghai. This evocative collection explores the emotive process of creation, capturing the visceral sensations experienced when beauty is encountered. The collection reverberates with moments of excitement, subtle electric rushes, and the tantalizing touch of fingertips. Louis artfully navigates the complex terrain of shame – the hesitancy to express, yet the overwhelming desire to do so, all encompassed within fleeting moments of vulnerability, desire, and a quest for the unseen.
SPRING SUMMER 2024 COLLECTIONS
The term "Orgasmic" resonates with many, yet is often shrouded in secrecy. As Louis Shengtao Chen continues his evolutionary journey in the world of fashion, he examines a profound romance that now emerges to the surface. Subtle undertones reminiscent of "The End of the World" echo throughout, as hushed murmurs brimming with depth and sorrow remain restrained, fearing exposure.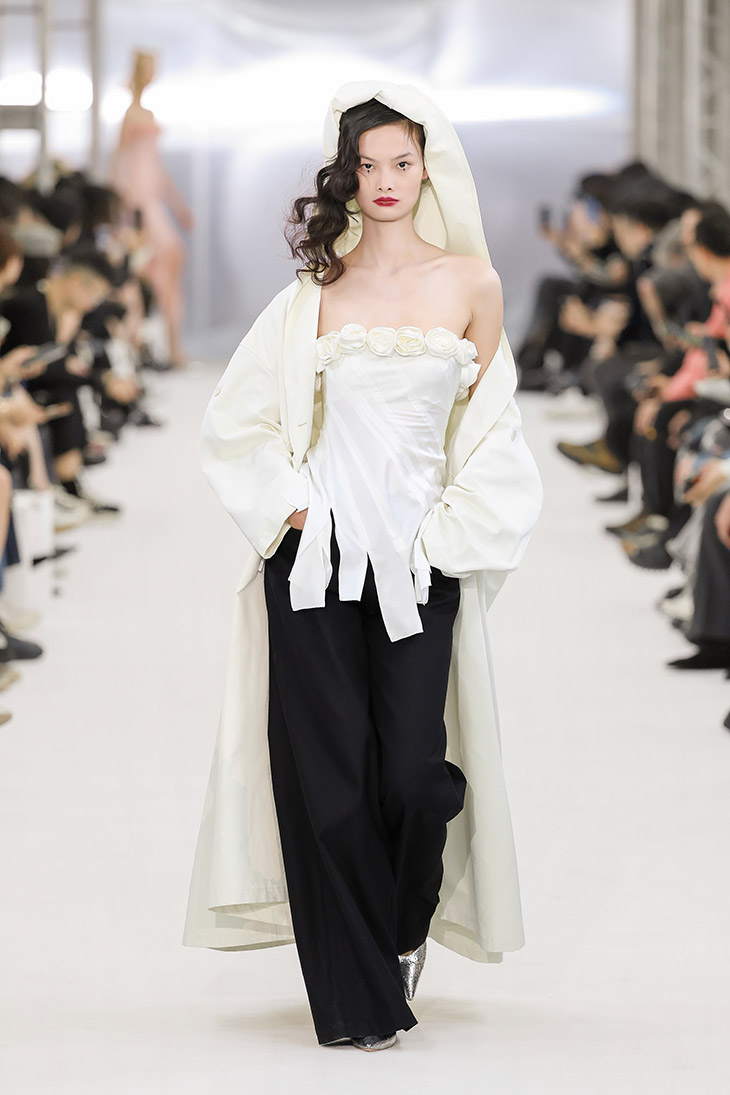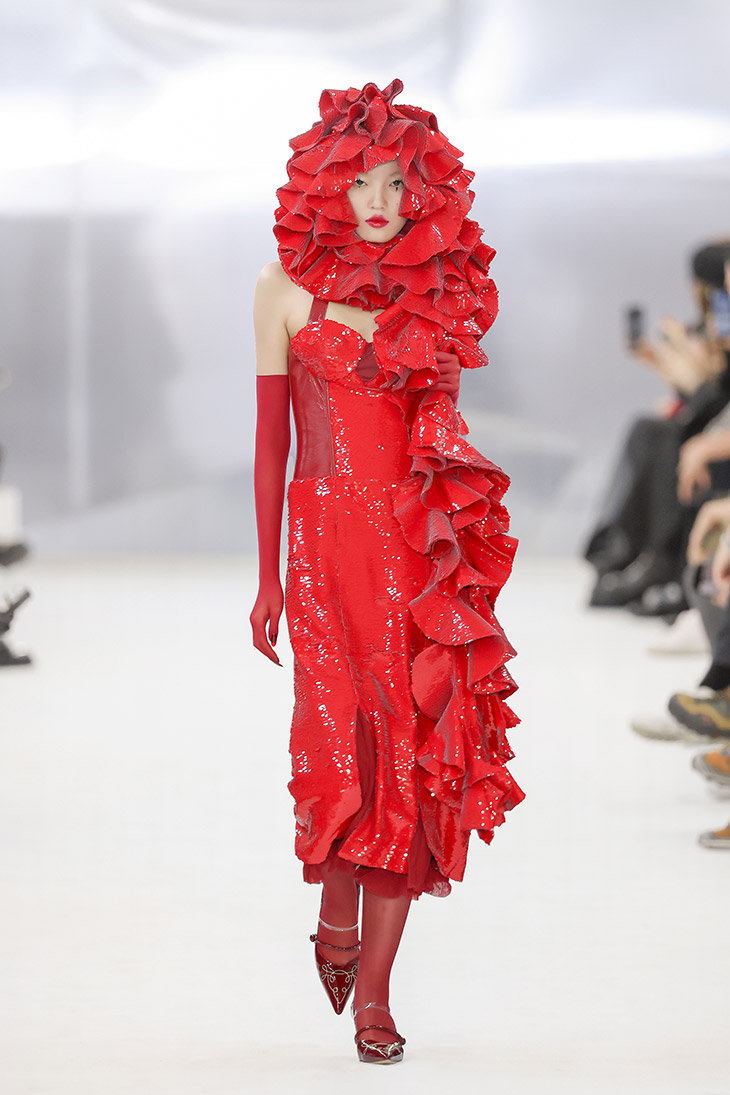 Visualizing the metamorphosis of a moth emerging from its cocoon, Louis Shengtao Chen embraces the essence of the collection, shedding complexities to reveal pure form. Fabrics are transformed into multiple layers of skin, gradually peeled back to expose raw edges. The collection features eye-catching details such as red sequins, lace-covered eyes, oversized peacoats complementing pearl-embroidered mesh dresses, and extravagant headscarves that conceal one's identity, reminiscent of serpentine forms. The designs evoke a sense of glamorous anonymity, oscillating between desire and vulnerability.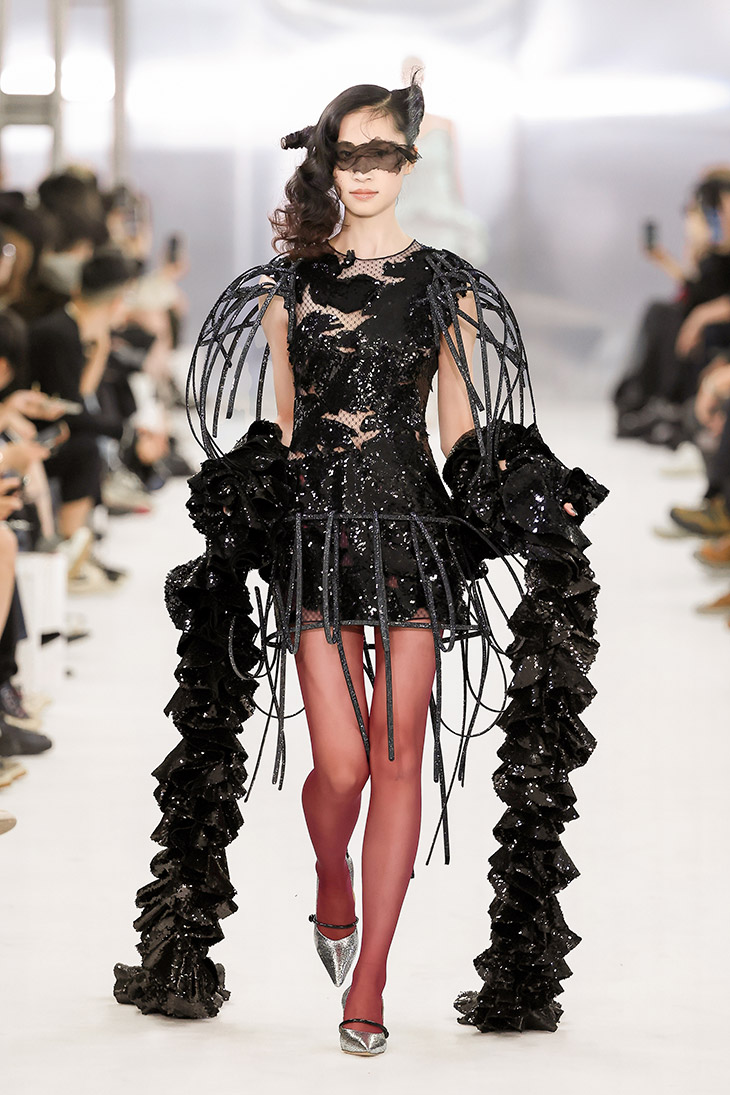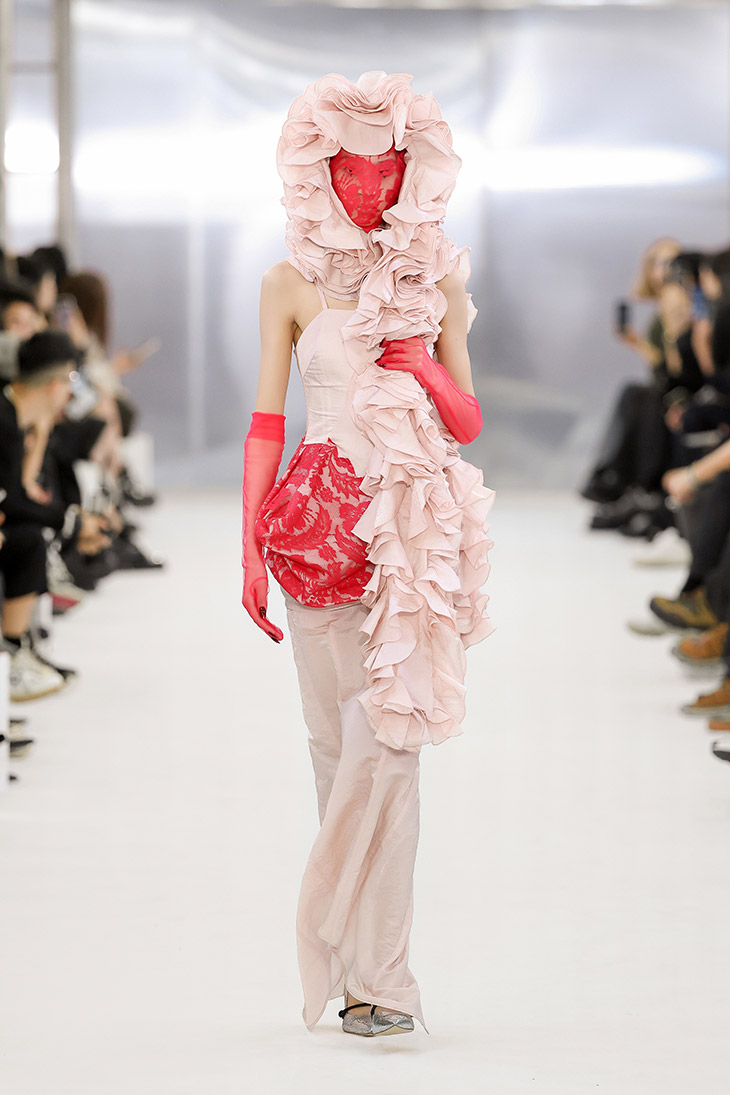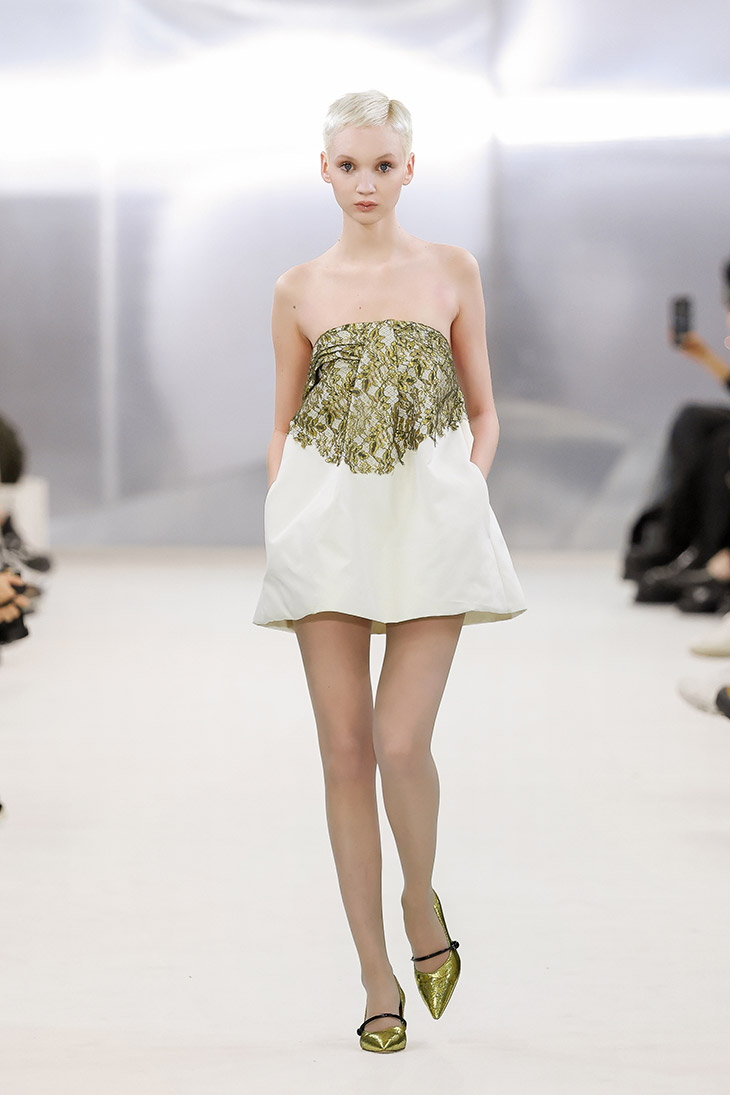 Models gracefully traversed the runway, exuding an aura of subtle discomfort. Their heads adorned with florals and vivid colors, yet their posture hinted at underlying emotional turmoil. Distinctive design elements like blood-red velvet linings beneath traditional English checkered overcoats paired with deep burgundy stockings stood out. The inclusion of spikes, cone-shaped 3D shoulders, and tattered floral cut-out dresses added a defensive, protective edge. An intriguing AI-generated doll face imprinted on a voluminous skirt playfully questioned its very existence.
As the collection unravels themes of security, vulnerability, protection, and imperfection, it prompts introspection. In the face of unabashed truth, should one cast judgment or simply stand in admiration?