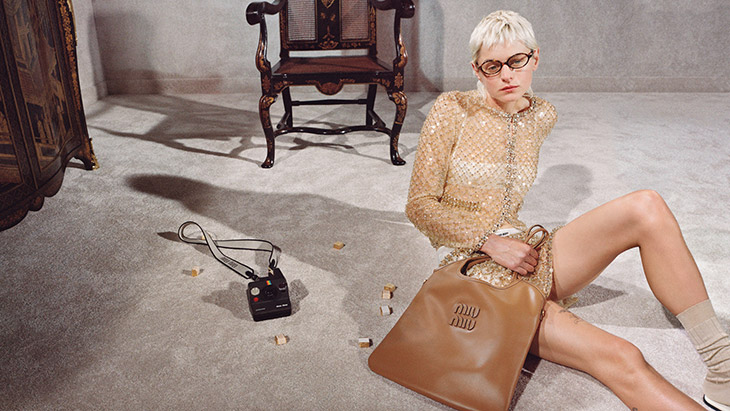 Discover the Miu Miu Holiday 2023 collection, a delicate balance of intimacy, elegance, and charm, redefining cultivated dress codes for the modern era. Actress Emma Corrin brings the collection to life, embodying a sense of beauty tailored to today's multifaceted lifestyle. Set in a private, welcoming space filled with soft carpets and precious antiques, Miu Miu Holiday 2023 explores endless interpretations and possibilities. Photographer Zoë Ghertner captured the campaign. In charge of styling was Lotta Volkova, with art direction from Edward Quarmby.
The collection radiates a refined mood, capturing an ease of opulence and languor within a filmic environment that feels intimately familiar. The individual who inhabits this space is cultured, confident, and completely at ease in their own skin. The wardrobe, much like the setting, is layered with meaning, featuring fluid black cady, sumptuous shearling, tactile tweeds, and sparkling organza adorned with crystals. These pieces revisit and rejuvenate archetypal codes of sophisticated dressing.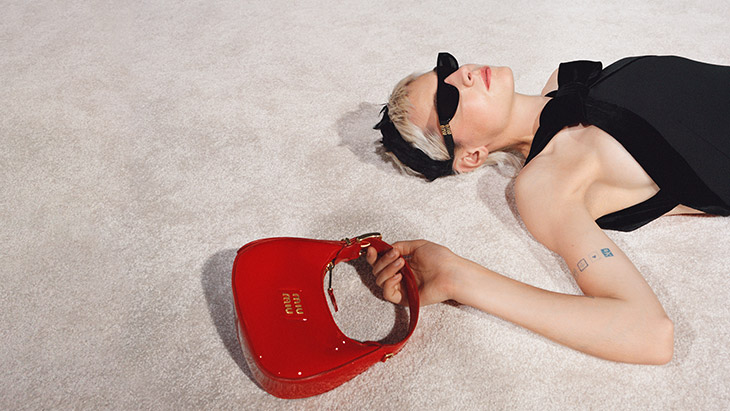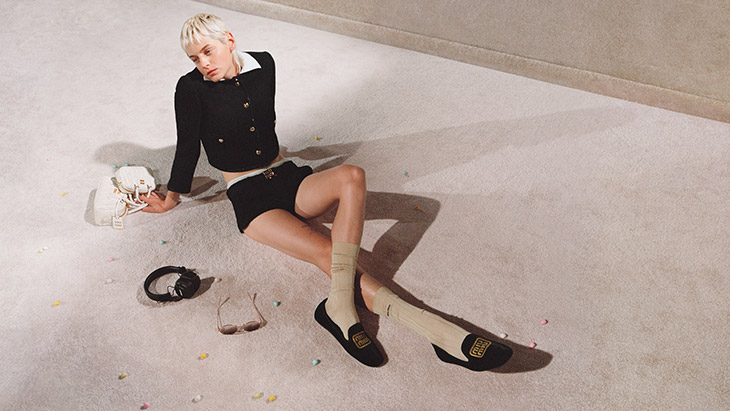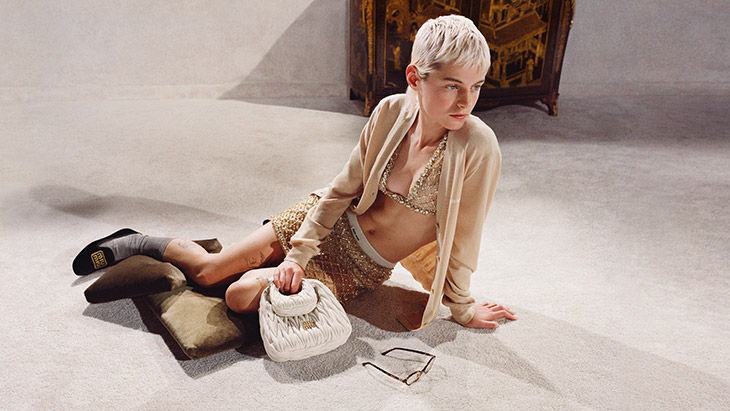 Miu Miu introduces a sense of liberated movement and effortless allure through the use of glossed leathers, soft cashmere, and jersey. Prototypical garments undergo a transformative remix, blending past glamour and elegance with a mindful eye toward the present and future. In collaboration with Marshall and Polaroid, Miu Miu introduces a unique line of iconic products and cameras, complete with branded web camera straps.