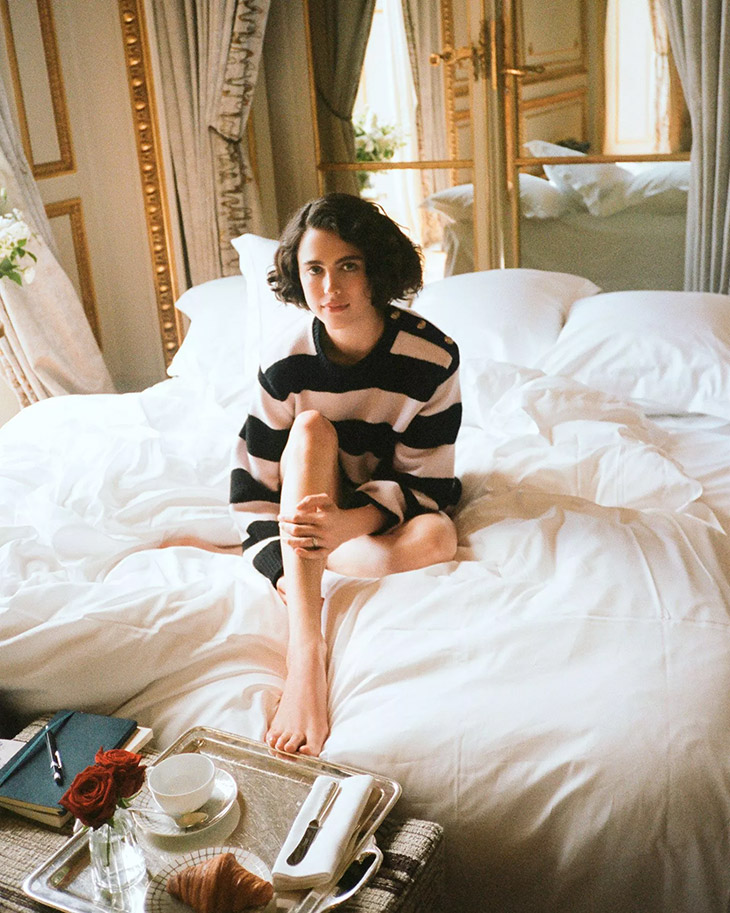 Scottish fashion label Barrie teams up with American filmmaker Sofia Coppola for Barrie + Sofia Coppola limited-edition capsule collection. Actress Margaret Qualley stars in the campaign captured by photographer Melodie McDaniel. In an exquisite fusion of style and comfort, the cinematic world of Sofia Coppola intertwines with Barrie's unrivaled knitwear expertise to present a limited-edition collection that redefines the brand's codes. This collaboration is a seamless blend of Barrie's traditional craftsmanship and Coppola's minimalist elegance, bringing forth an array of versatile pieces that promise both comfort and sophistication.
Coppola, sharing her enthusiasm for the partnership, remarks, "I'm a big fan of Barrie, it was so fun to work with the Barrie team on my dream pieces: for a travel wardrobe that's cozy and chic. I will be living in them this winter!"
With the guidance of Barrie's Artistic Director Augustin Dol-Maillot, Coppola has envisioned a wardrobe that caters to the various facets of her busy lifestyle – from travel to work, to moments of leisure. The collection's unique character is highlighted by bright pink stitched labels and custom buttons that merge the Barrie logo with Coppola's initials, infusing a personal touch into each item. As a nod to the traveler's spirit, the collaboration includes a luxurious travel set complete with a cashmere eye mask and an expansive wrap.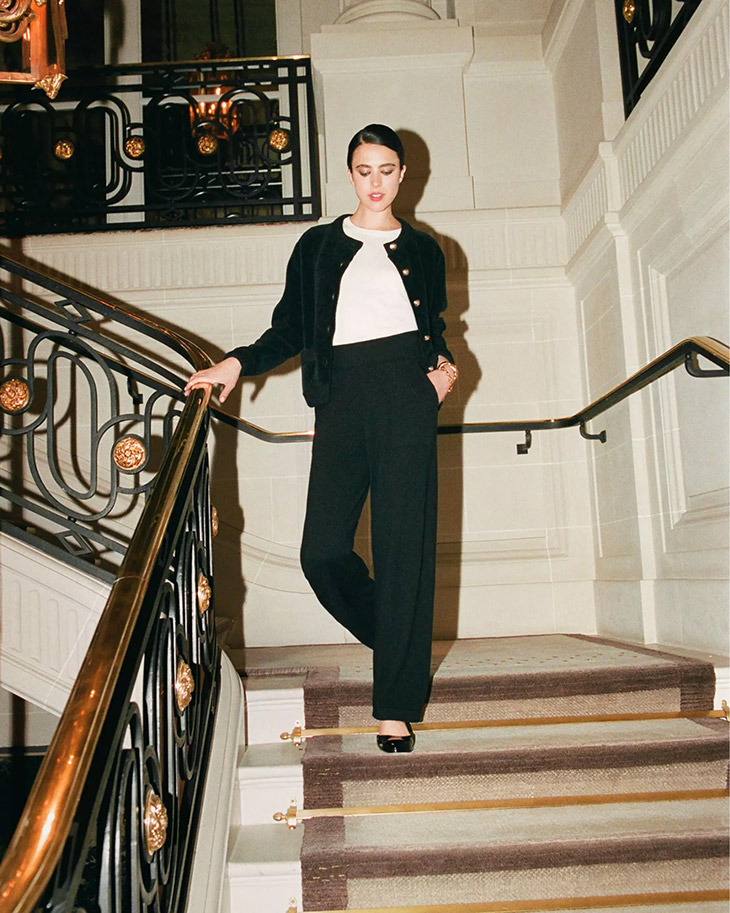 Comprising 17 pieces, the collection features Barrie's signature finesse and meticulous detailing. It introduces relaxed yet elegant silhouettes designed to be mixed and matched. The color palette is thoughtfully curated, featuring understated blacks, deep navies, and various greys, punctuated by khaki and a subtle pink spectrum.
A striking long-sleeved sweater with bold stripes stands out among more subdued designs, while a selection of jumpsuits, available in versatile shades, and a plush velvet jacket provide structured yet comfortable options. A military-inspired double-breasted jacket paired with fitted leggings offers a contemporary take on classic tailoring, and a refined polo sweater delivers a taste of Barrie's luxurious knitwear.
The Barrie + Sofia Coppola collection also presents a lighter double-sided knit for a sophisticated two-piece ensemble, perfect for transitioning from business to casual settings. To round out the offering, a generous knitted puffer jacket epitomizes the comfort and warmth needed for the winter season.