Pop superstar and seven-time Grammy winner Billie Eilish takes the cover story of Variety Magazine's Power Of Women edition lensed by fashion photographer Victoria Stevens. In charge of styling was Lana Jay Lackey at LaLa Land Artists, with beauty from hair stylist Benjamin Mohapi, and makeup artist Emily Cheng at The Wall Group. For the session Billie is wearing selected pieces from Valentino, Jean Paul Gaultier, Stella McCartney, and Chrome Hearts.
Billie Eilish for Variety: Being a woman is just such a war, forever, Especially being a young woman in the public eye. It's really unfair.
BE: I've never really felt like I could relate to girls very well. I love them so much. I love them as people. I'm attracted to them as people. I'm attracted to them for real. I have deep connections with women in my life, the friends in my life, the family in my life. I'm physically attracted to them. But I'm also so intimidated by them and their beauty and their presence.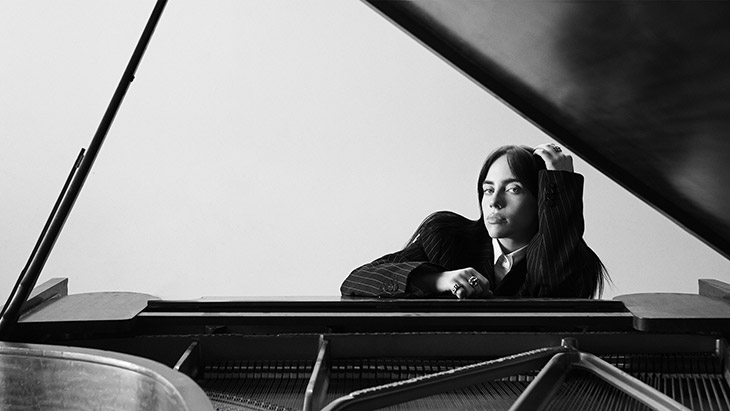 BE: I wasn't trying to have people not sexualize me. But I didn't want people to have access to my body, even visually. I wasn't strong enough and secure enough to show it. If I had shown it at that time, I would have been completely devastated if people had said anything. Maybe my not really caring about being sexualized is because I've never felt desired or desirable. I've never felt like a woman, to be honest with you. I've never felt desirable. I've never felt feminine. I have to convince myself that I'm, like, a pretty girl. I identify as 'she/her' and things like that, but I've never really felt like a girl.
BE: Nobody ever says a thing about men's bodies. If you're muscular, cool. If you're not, cool. If you're rail thin, cool. If you have a dad bod, cool. If you're pudgy, love it! Everybody's happy with it. You know why? Because girls are nice. They don't give a fuck because we see people for who they are!
BE: I'm outspoken in my own way. I really don't like shoving information down people's throats. And nobody wants to be told what to do. But I just want to make sure everyone knows the deal, and then make your decision. What I really don't like is just being ignorant about it and being comfortable in that.
Photography © Victoria Stevens for Variety, read more at variety.com