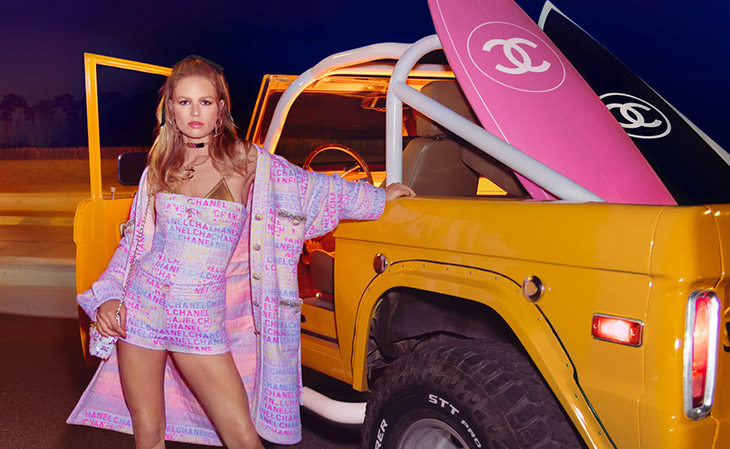 The CHANEL Cruise 2024 collection is an ode to the multifaceted allure of California, blending the timeless elegance of old Hollywood with the relaxed essence of Los Angeles. Captured through the lens of fashion photography duo Inez & Vinoodh, top models Anna Ewers and Loli Bahia bring to life the campaign's cinematic grace and laid-back chic.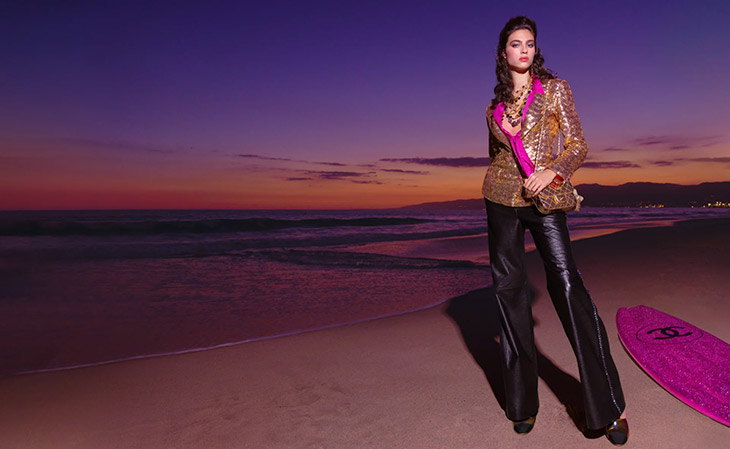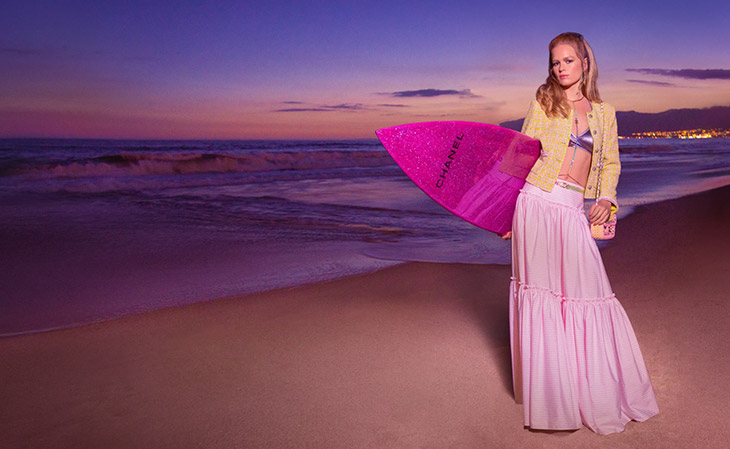 The collection itself is a repertoire of contrasts, where rhinestone-encrusted mini-shorts and embroidered bustiers meet 1960s-inspired suits and casual pyjamas. Echoing the leisurely spirit of L.A., terrycloth textures and wrap-around tops find their place alongside swimsuits and legwarmers, while evening dresses evoke the glitz of Tinseltown galas.
Virginie Viard, the Artistic Director of CHANEL, navigates this duality with an intuitive sense of balance. From aerobics and roller skating to the silver screen's siren call, the collection is a dance of fantasy and reality.
A palette rich in CHANEL's heritage – classic blacks, whites, and bold pastels – is revitalized with a spectrum of pinks and radiant golds, channeling the sun-kissed glow of California and the opulence of its storied cinema. Viard's vision is to transport the wearer to a world of whimsy and delight, an escapist journey imbued with joy.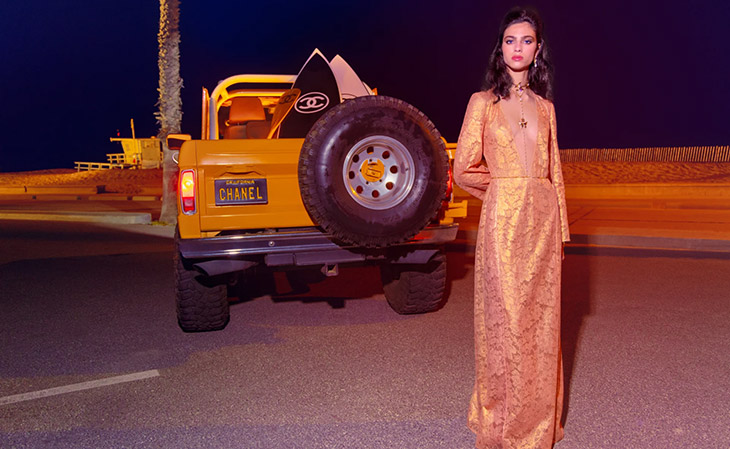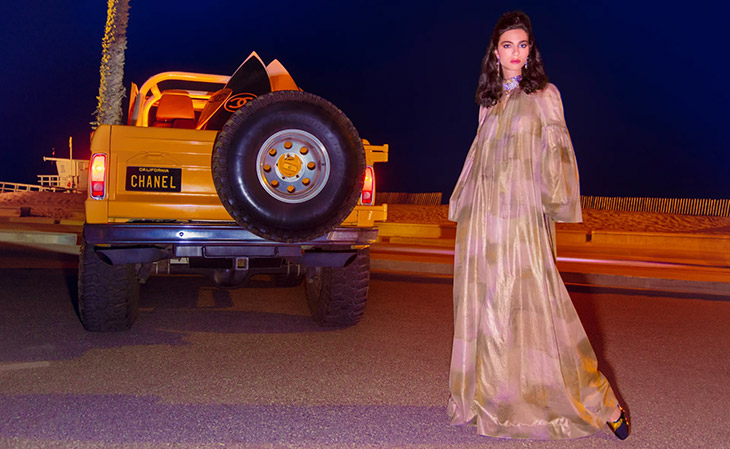 The collection's textiles are alive with detail; each fabric, embroidery, and print contributes to a narrative steeped in CHANEL's rich legacy and Karl Lagerfeld's artistic influence. From geometric patterns to motifs of disco balls and roller skates, each element adds to the collection's vibrant theme.