Luxury house Ferragamo unveiled its Holiday 2023 campaign that marks a fusion of art, history, and fashion, set in the heart of Florence, the Maison's historical hub and a beacon of the New Renaissance. The campaign represents a unique juxtaposition of two generations of image-making, blending traditional and contemporary narratives that define today's Ferragamo.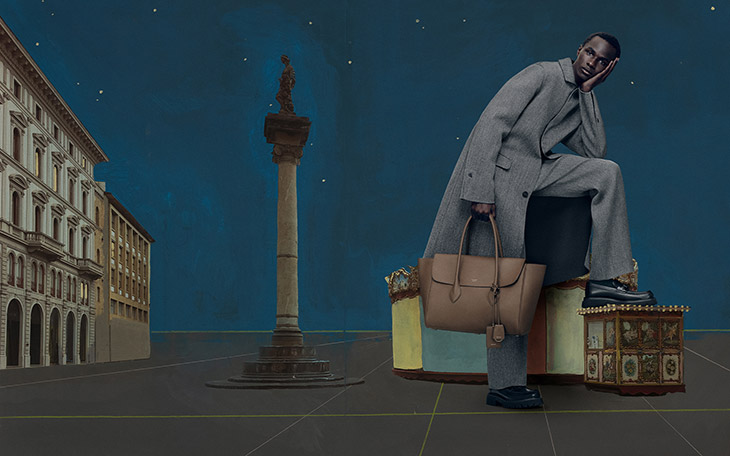 Italian fine artist Paolo Ventura has reimagined iconic views of Florence, transforming photographs into timeless paintings. Complementing this, Brazilian photographer Rafael Pavarotti has captured members of the Ferragamo community within these re-envisioned scenes. Stars of the campaign are Aymeline Valade, Ying Ouyang, and Malick Bodian, styled by Ibrahim Kamara.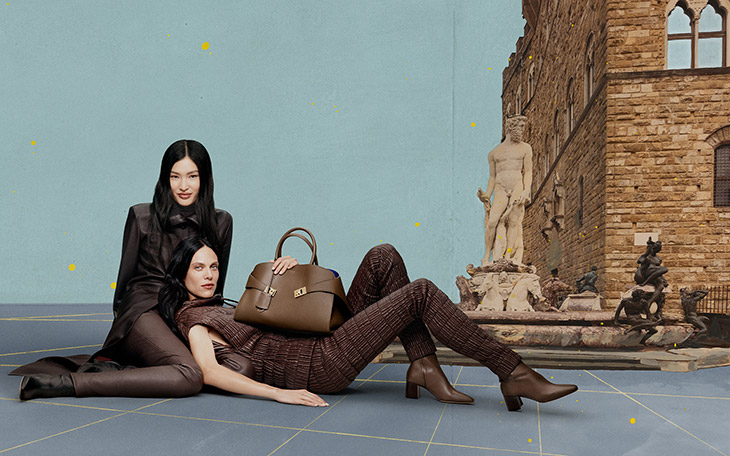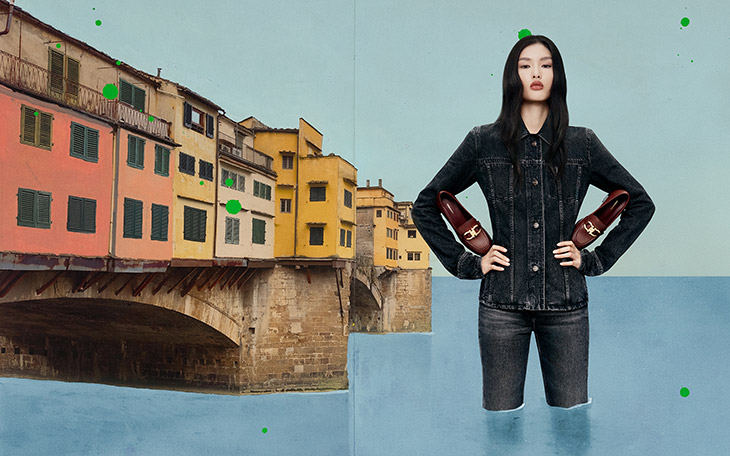 The campaign turns Florence's Renaissance beauty into a theatrical backdrop for an imaginary play, showcasing a harmonious blend of classical and playful elements, historical and new, solemn and joyful. It encapsulates the founder's legacy and the youthful vibrancy brought by Maximilian Davis. Iconic locations such as Palazzo Vecchio, the Fountain of Neptune, Palazzo Spini Feroni, and the Basilica of Santa Maria Novella are transformed into surreal photo-paintings that highlight the faces, places, and finely crafted products designed by Maximilian Davis.
The 2023 Holiday selection featured in the campaign includes exclusive looks, showcasing tailored silhouettes, denim, leather pieces, après-ski outfits, and signature accessories. Highlighted items include the Hug bag, the Fiamma shoulder bag, Gancini loafers, and slip-ons with cut-out details. Additionally, the campaign presents a curated lineup of festive gifting options, including small leather goods in gold and silver, classic belts in timeless shades, and soft scarves adorned with the Ferragamo logo.