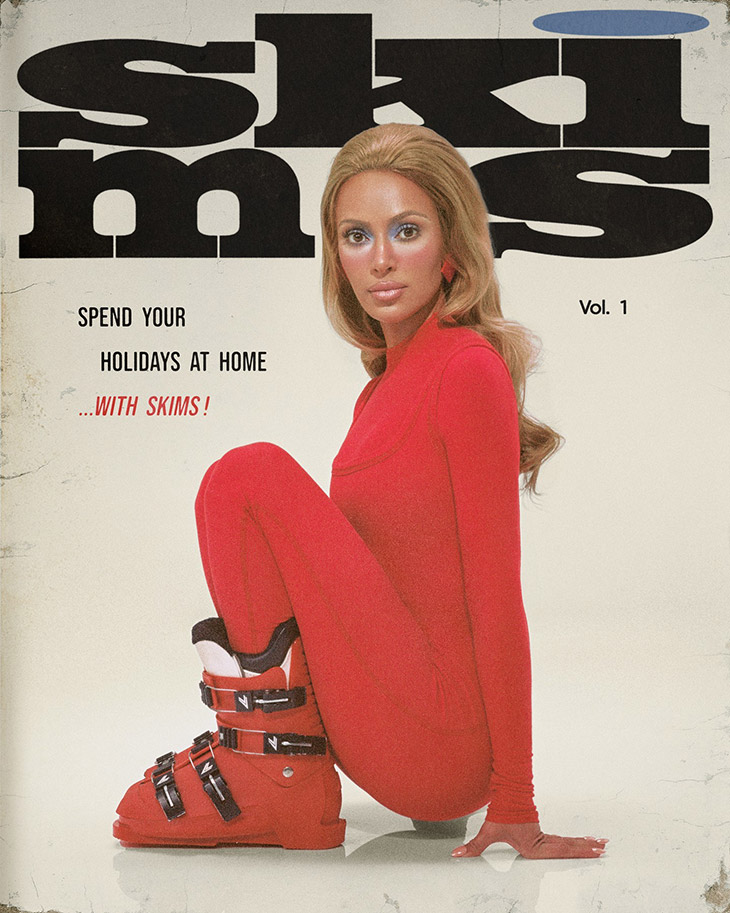 Shapewear brand Skims unveiled its Holiday 2023 campaign, starring none other than Kim Kardashian, that brings the glamour and style of the 1960s, blending winter chic with vintage aesthetics. Captured through the lens of photographer Nadia Lee Cohen, the campaign is a playful homage to the era's iconic magazine covers, with Kardashian transformed into a winter fashion icon, complete with striking blonde hair and frosty makeup.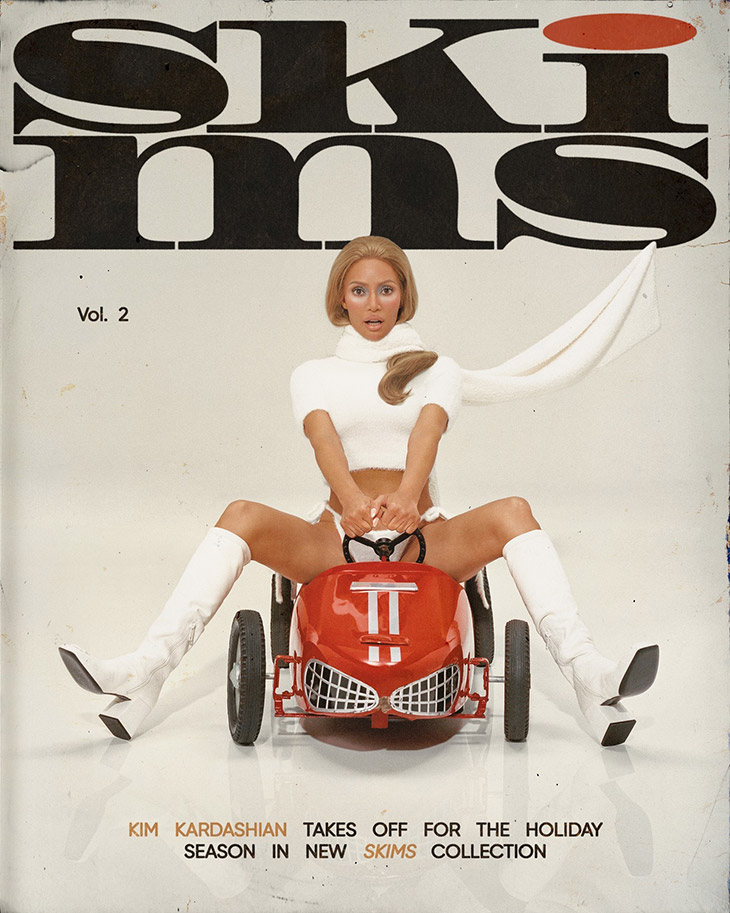 The campaign's visual narrative unfolds in a series of captivating images that redefine winter glamour. Kardashian is seen donning a variety of Skims' latest offerings, each look carefully chosen to showcase the collection's versatility and appeal. Among the standout pieces is the Cotton Rib Tank Catsuit paired with a Cotton Jersey Turtleneck, exemplifying the collection's blend of comfort and style. The Fuzzy Knits Super Cropped T-Shirt matched with a Tie Side Thong and the Cozy Knit Scarf adds a touch of playful elegance to the ensemble.
Kardashian's final look features silk shorts paired unconventionally with ice skates worn as a top, showcasing the collection's playful spirit and Kim's willingness to push fashion boundaries. This look encapsulates the campaign's unique blend of contemporary style and retro glamour.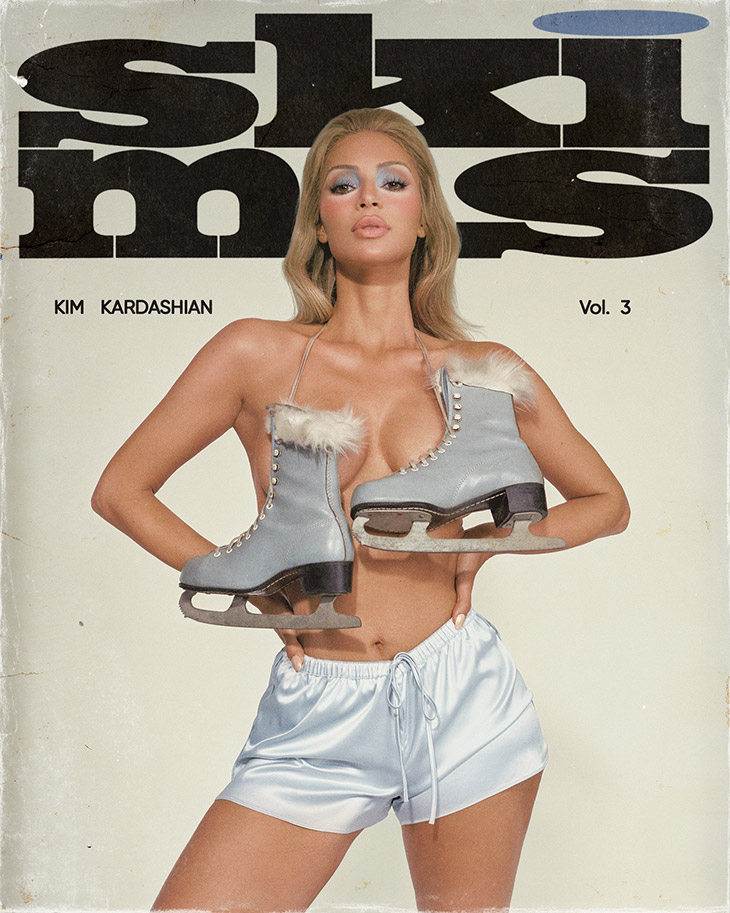 Available in a festive color palette, the Skims Holiday Collection offers fresh styles designed to flatter every curve and cater to diverse fashion tastes. The campaign successfully captures the essence of Skims as a brand that celebrates individuality and body positivity, while paying tribute to the timeless allure of vintage fashion.