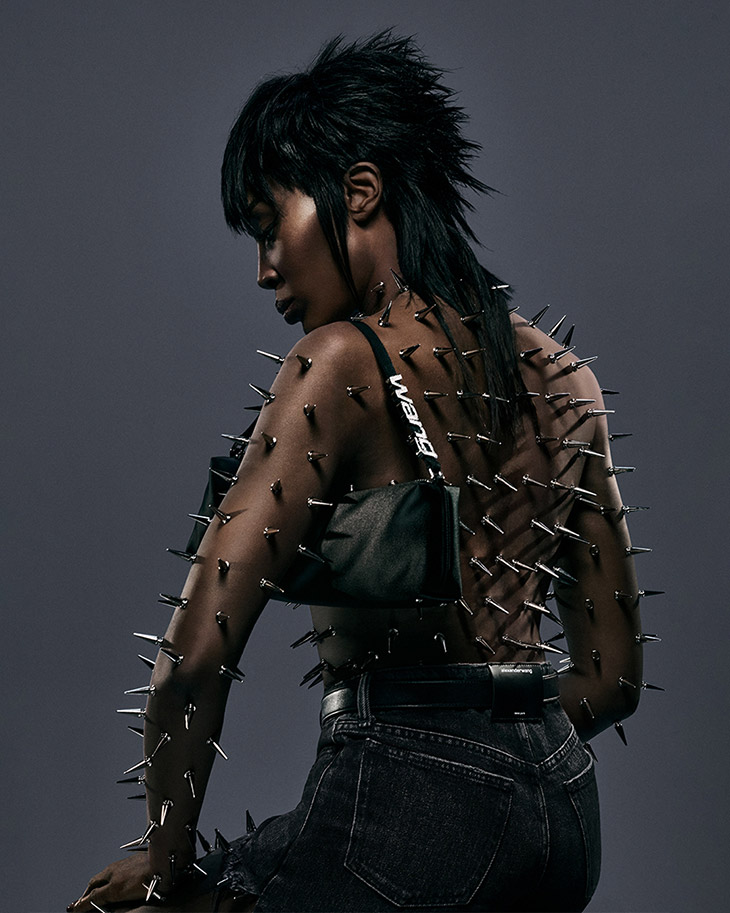 Fashion house Alexander Wang unveiled its Resort 2024 campaign starring supermodel Naomi Campbell lensed by fashion photographer Jamie Morgan. Embodying strength and defiance, the theme of 'transformation' is central, reflecting the alpha female archetype that both Naomi and Jamie exemplify – the latter having worked with Naomi since her early modeling days, adeptly encapsulating her rebellious spirit.
This latest collection revisits Alexander Wang's essential aesthetics, examining how they fit within the current societal context. The immediacy is tangible, from the bold color choices to the defined silhouettes. A closer look reveals clever details – such as a denim shirt rendered in nylon print or adaptable waistbands on trousers for varying fits – that cleverly fuse innovation with a touch of irony.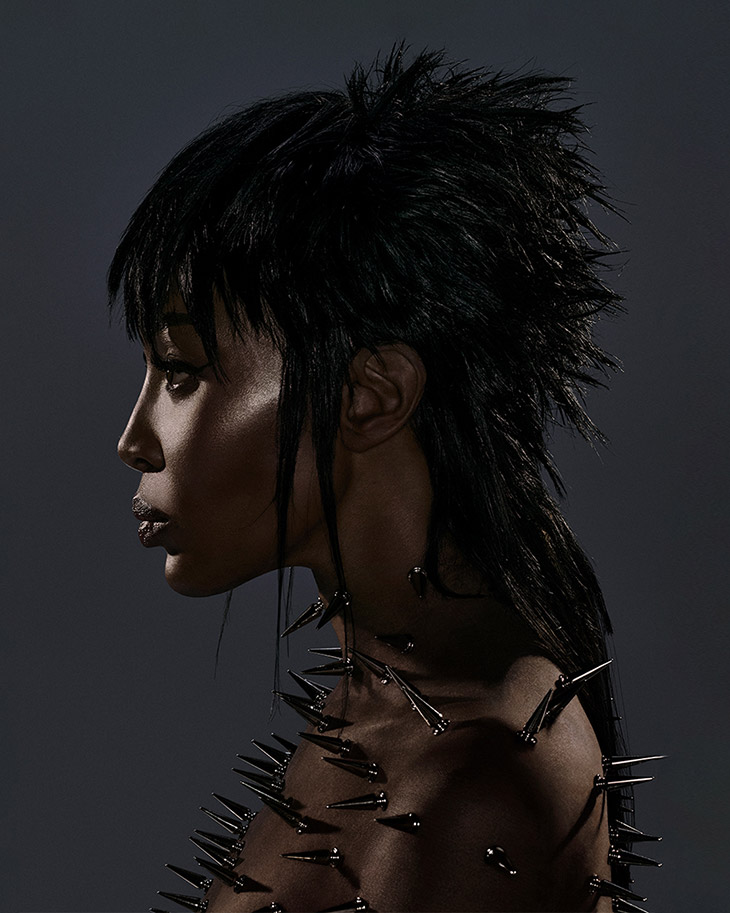 The designs also draw inspiration from the unpredictability of weather patterns, as seen in the inventive layering within the collection. Cropped puffers symbolize a balance between exposure and protection, meshing sensuality with a form of armor. Underlayers of poplin shirts beneath denim, and versatile hybrid track pant trousers, highlight the collection's versatility, easily transitioning from daytime functionality to nighttime elegance.
Resort 2024 Collection explores versatile denim, it transforms this traditional, sturdy twill into a visual illusion with nylon outerwear pieces and reinvents it in the form of padded puffers. Pre-styled elements such as nameplate chains and detachable waistbands reminiscent of underwear become standout features that spark discussion.
The brand's ongoing innovation is exemplified by the addition of crystal embellishments, which add a new level of sophistication to this season's knitwear. The popular Heiress Flex bag is re-envisioned with a more elongated shape and adorned with oversized rhinestones. Meanwhile, silk charmeuse ensembles and satin handbags introduce a subtle refinement to the festive wardrobe palette.
The collection is available to shop in-store and online at alexanderwang.com.