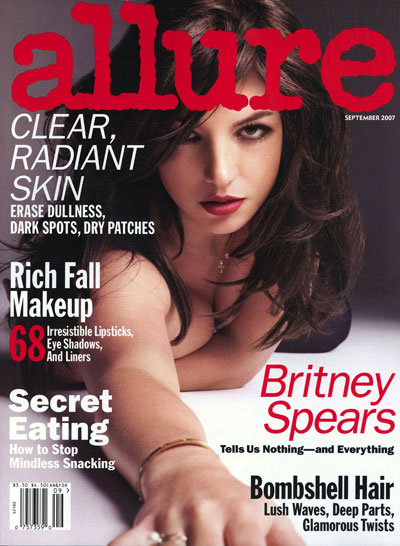 Magazine: Allure
Published: September 2007
Cover Star: Britney Spears
Fashion Editor: Paul Cavaco
Photographer: Michael Thompson
Website: www.allure.com
Heres the cover of Allures September '07. issue featuring Britney Spears, and whats suppose to be a comeback magazine cover of hers. E! Online confirmed that Britney Spears will open this year's Video Music Awards (will it be a mess or another unforgettable performance?), set to take place in Las Vegas on September 9th. So I guess the comeback is on, enjoy what is a stunning Allure cover.
note* the cover in HQ is after the jump, might take a minute to load once u click on it.