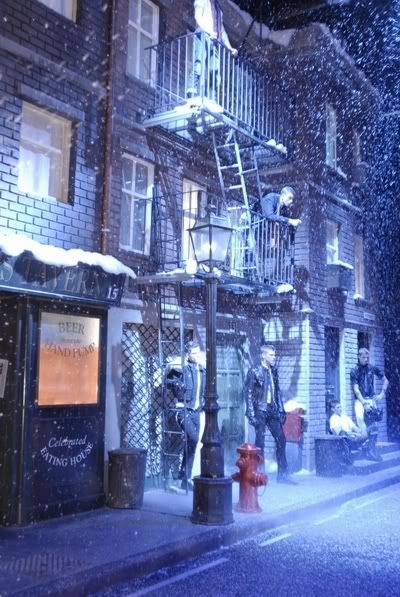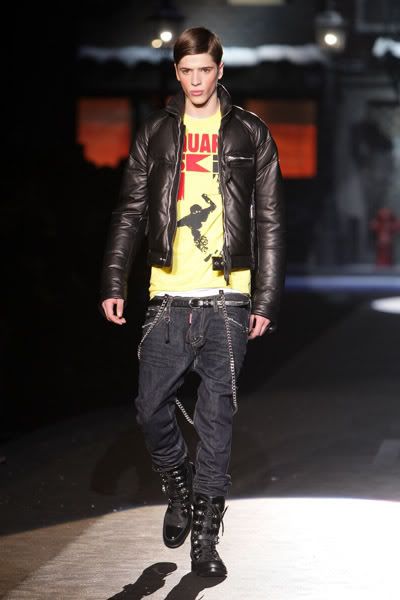 Fashion Week: Milan
Collection: Dsquared2 FW08-09
Models: Andre Ziehe, Sean Opry, Texas Olsson, Cosmin Petre, Damir Vladusic, Damir Vladusic, Chad White, Lucien Thomkins, Eddie Tucker, Marcus Hedbrandh, Daniel Evans, Simon Nessman, Luke Worrall, Danny Beauchamp, Julien Sabaud, Sean Harju, Jarek Pietka and the new face on the photo above Jamie Conday.
Colors: Black, Dark Blue, Gray, White, Red, Yellow, Bright Blue
Website: www.dsquared2.com
More than 30 looks were presented during the latest show by DSquared2 designers, runway featured a slew of up and coming model faces from Chad White, Andre Ziehe, Simon Nessman, to Sean O'Pry amongst other. These names will with no doubt play a huge part on the modeling scene in the coming years. And as always Dsquared deliverd an interesting stage again, check out the videos bellow.
Video: