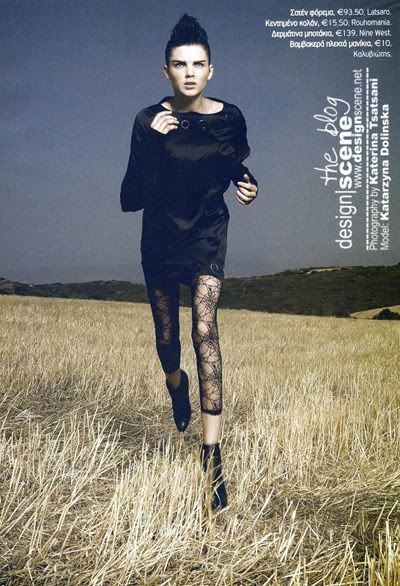 Model:

Katarzyna Dolinska |ACE|
Photography by

Katerina Tsatsani
Editorial:

Jeanne d'Arc
Magazine:

Unknown
Website:
www.tsatsani.com
America's Next Top Model Katarzyna finds work in Greece, the shoot above was taken by one of the best greek photographers Katerina Tsatsani, Tyra's top model is also in current issue of greeks OZONE magazine, many ANTM girls find fashion industry doors closed after leaving the reality TV competition, seems thats not the case with Dolinska, who already booked an impressive number of editorial photo shoots

.

I have no info on the magazine name in which the shoot above was published.

Source: topmodel @ live journal.