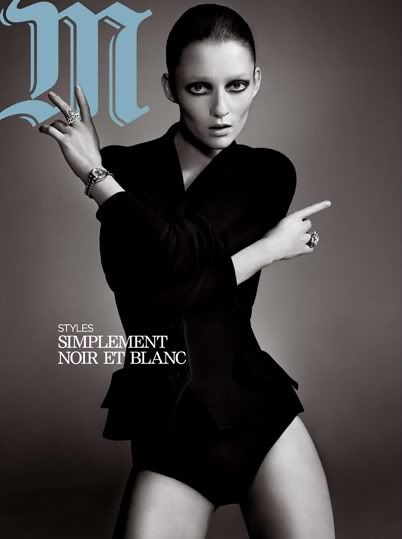 D

uring Paris fashion week Matthias Vriens shot cover and a stunning editorial for the premiere issue of Le Monde's fashion magazine called

M

, for example M is the equivalent of the New York Times T Style Magazine. Tomorrow we will post exclusive previews of this supermodel packed editorial by Monsieur Vriens.
*Images courtesy of Matthias Vriens Studio.