Collection:
Commonwealth Utilities
Season:

Spring Summer 2010
Designed by

Anthony Keegan
Website:
www.commonwealth-utilities.com
Video and backstage photos coming from Commonwealth Utilities, whose Spring Summer 2010 collection we featured two weeks ago on Design Scene. This video montage was filmed during their presentation for NY Fashion Week on September 13th at Astor Place Hair in NYC. Featuring Chad White opening the show and Kerry Degman modeling the final look in the video, everybody's two favorite Major Models are also in the backstage images along with their colleagues.
http://vimeo.com/moogaloop.swf?clip_id=6802662&server=vimeo.com&show_title=1&show_byline=1&show_portrait=0&color=&fullscreen=1
Continue for backstage images of Commonwealth Utilities Spring Summer 2010 show: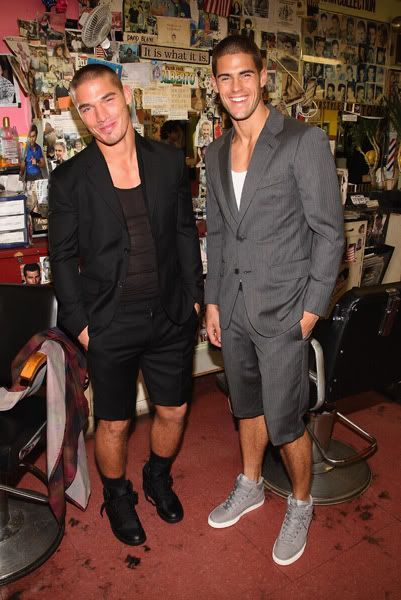 *Courtesy of Commonwealth Utilities and Chandelier Creative.