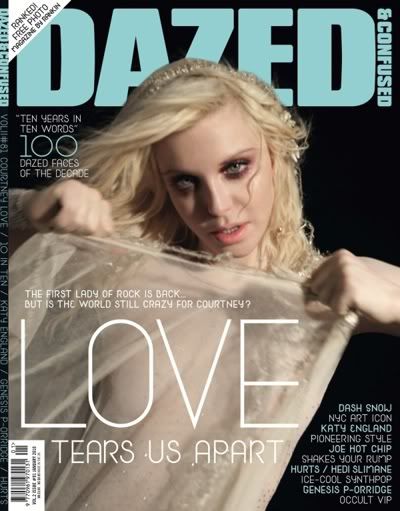 Magazine: Dazed & Confused
Published: January 2010
Featured star Courtney Love
Photographed by Yelena Yemchuk
Website: www.dazeddigital.com
Courtney Love looking unusually fresh of Dazed & Confused magazines January cover, photographed by Yelena Yemchuk.
Photographed by Yelena Yemchuk and styled by senior fashion editor Karen Langley, the first lady of rock talks exclusively to Dazed about why London has the best musicians, how she overcame her demons, and why her name will always split a room. Watch out on DazedDigital for more Courtney Love exclusives. –

from Dazed & Confused
New issue of Dazed & Confused hits the newsstands tomorrow.