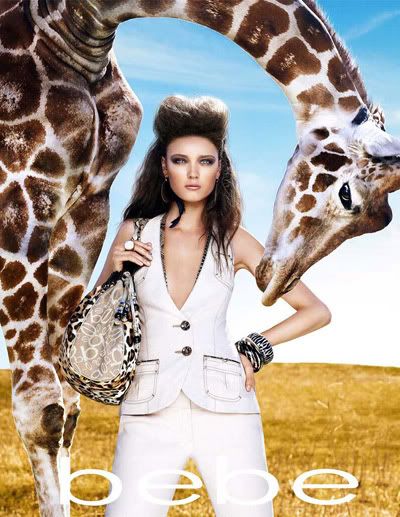 Ad Campaign/Catalogue:
Bebe Summer 2009 Safari
Photography by
Giuliano Bekor
The new Bebe campaign for their summer Safari themed collection stars model Diana Moldovan and the animal kingdom…
Continue for more
.
C
olor Picker is an innovative design of a concept pen that can scan colors from anything around and instantly use the color for drawing…
Continue for more
.
T

hree years ago, Zac Efron tapped into the fantasies of a generation of girls who were still wearing braces and driving with learners' permits… Continue for more.
April brought unexpected and very buzzed about swimsuit issue of V Magazine, Matthew Williamson took over H&M; for a celebrity collection, Devon Aoki, Color picker, BEBE campaign which was actually not photoshoped (animals were there for real!) and for some reason Zac Efron made it to our page for the first time. Few more of our fave April stories after the jump:
Project:
Burnham Plan Centennial
Location:
Chicago, United States
Designed by
Zaha Hadid and Van Berkel Unveil
A

lderman Brendan Reilly and the Burnham Plan Centennial Committee today unveiled designs for two temporary pavilions that will be installed this June in Millennium Park… Continue for more.