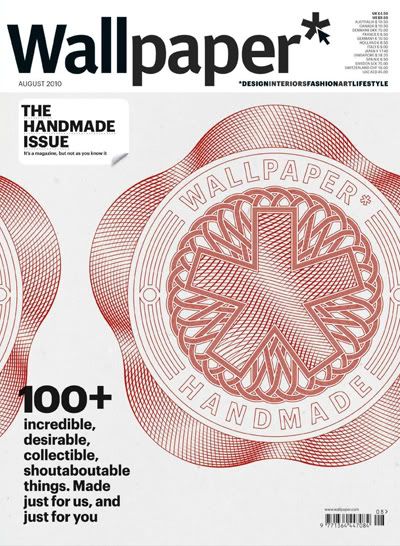 Magazine:

Wallpaper*
Published:

August 2010
Cover by

Kam Tang and Wallzo
Website:
www.wallpaper.com
Wallpaper* Magazines August 2010 issue comes as The Handmade Issue, editors of our favorite design bible call it their most ambitious project to date and for it they brought together some of the world's leading craftsmen, manufactures and designers. The above newsstands cover features branding specially created for the August issue by Kam Tang and Wallzo, while for the subscribers magazine will deliver

21, 000 unique

covers!
The new issue is already on newsstands but also you can buy a digital version of Wallpaper Magazine at Zinio
, and a tree will thank you.