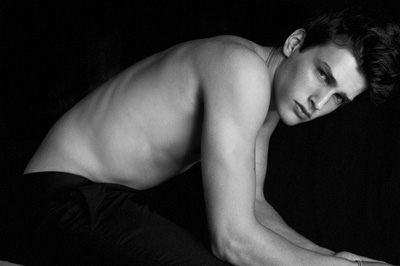 Model: Simon van Meervenne
Agencies: VNY, Major Paris
Photographer: Zeb Daemen
Website: www.zebdaemen.com
First look of model Simon van Meervenne's superb portrait series by fashion photographer Zeb Daemen, Simon who was only recently discovered at a music festival in Belgium is already signed by VNY and Major Paris. If the cards play right for this young man we might have a new star on the modeling scene.
For more of Simons shoot by Zeb visit our sister site MALEMODELSCENE.net.