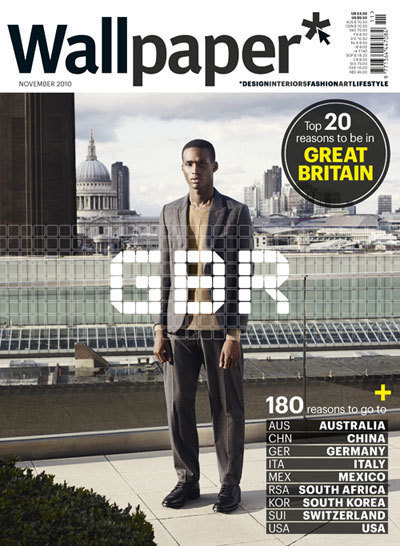 Magazine: Wallpaper*
Published: November 2010
Cover Model: Jamel Gordon-Lynch |Models 1|
Styling: Ursula Geisselmann
Hair: Aimee Robinson |Caren|
Makeup: Anita Keeling |Jed Root|
Photographer: Laurence Ellis |Visual Artists UK|
Website: www.wallpaper.com
British cover of Wallpaper* magazine's impressive new edition photographed on the terrace at magazines HQ in Southwark by photographer Laurence Ellis featuring model Jamel Gordon-Lynch at Models 1. James is clad head to toe in Fall Winter 2010.11 Paul Smith pieces.
Click here to view the previously featured Italian/International cover featuring top model Bianca Balti.