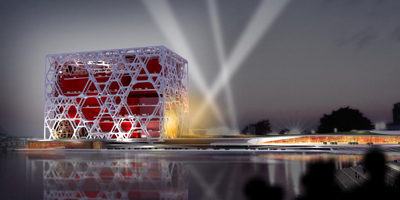 Project: Kaohsiung City
Location: Kaohsiung, Taiwan
Size: 1,453,140 sf GFA
Type: Cultural – Marine Culture and Pop Music Center
Concept: Framing a new center with an iconic identity
Website: www.stlchicago.com
The Kaohsiung harbor is truly at the heart of the Kaohsiung urban landscape. Adjoined by the surrounding downtown areas, where the Taiwan Strait meets the love river, there is a critical opportunity to establish a new urban fabric as a fulcrum for the Asia-Pacific music culture and an international exchange platform for marine culture. The project presents a unique opportunity to impact a large area of Kaohsiung with an ambitious complex program. The challenge arises from the need to provide the new center with an iconic identity while allowing it to be an urban space of civic stature for the enjoyment of locals, tourists and concert goers.
For more of this story visit our sister site ARCHISCENE.net.