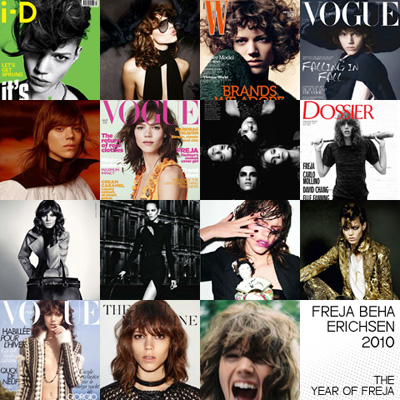 Model: Freja Beha Erichsen
Year: 2010
Looking back at 2010 it was not hard to single out the model fronting the new genartion of supermodels, in last 12 months twenty-three year old Freja Beha Erichsen has graced four different Vogue covers, booked campaigns for Balenciaga, Max Mara, Chanel and Harry Winston among other, and not to forget the countless top brands who hired Erichsen for their runway presentations.
After the jump view year 2010 through Freja news, congratulations Ms Erichsen!
COVERS:
EDITORIAL:
AD CAMPAIGNS:
To view the complete archive of Freja posts on Design Scene log on to designscene.net/frejabehaerichsen.