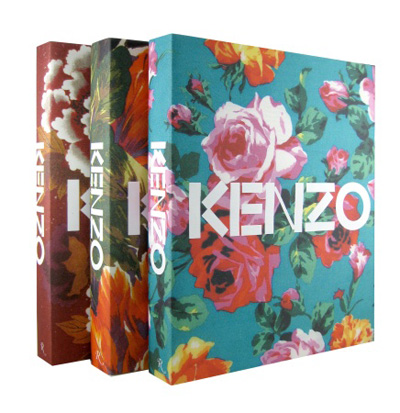 Kenzo 40 Years Book

Written by Antonio Marras
Text by Olivier Saillard
Contribution by Bradley Quinn and Catherine Ormen
Foreword by Francesco Bonami
Website: www.kenzo.com
Rizolli who published the remarkable fashion books such as Robert Cavalli's 40 Years and the latest Dolce & Gabbana Uomini by Mariano Vivanco has also delivered an outstanding tribute to the 40 years of Kenzo. This hardcover book presents forty years of the Paris-based fashion house, founded by Japanese designer Kenzo Takada and now under artistic directon of Antonio Marras.
Kenzo book has three collectable covers clad in its signature prints.