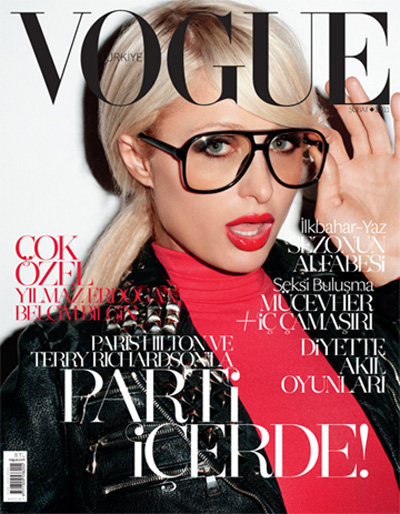 Magazine: Vogue Turkey
Cover Star: Paris Hilton
Photography: Terry Richardson
Fashion Editor: Mary Fellowes
Production: Joy Asbury
Hair: Adriana Trevizo
Make-up: Kate Lee for Chanel |starworkartists|
Website: www.vogue.com.tr
Are Paris Hilton and Vogue the worst possible combination, ever? Or did Vogue Turkey with Terry's cheeky take pull a fantastic new cover? Confused. Your thoughts and feelings?
Paris is wearing black jacket from Balmain, Koton red jersey, and glasses by Terry Richardson