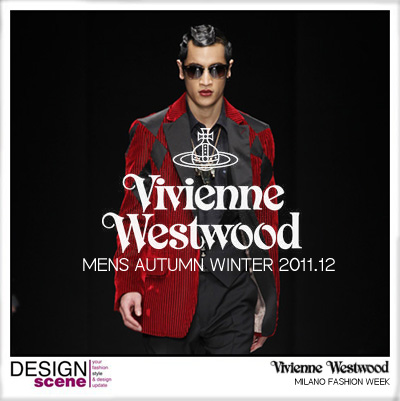 Collection: Vivienne Westwood Menswear
Season: Autumn Winter 2011.12
Designer: Vivienne Westwood
Website: www.viviennewestwood.com
Vivienne Westwood was proud to note her cast does not lack any variety, the designer gave them all a superb British look, casts perfect beauty even got accented by the daring hair and makeup work. Designers signature plead materials were present, but Vivienne gives another definition to the traditional suiting, the rebellious Westwood one made for the right intellectual.
Jackets and trousers which complicated one another have created a look which remains formal at the same time still satisfying our desire for the coveted preppy style. After the jump view the runway video and some of our favorite looks from Vivienne Westwood men's collection presented in Milan::
To view the complete collection log on to Vivienne's official Facebook fan page.
*Photography: c/o Vivienne Westwood