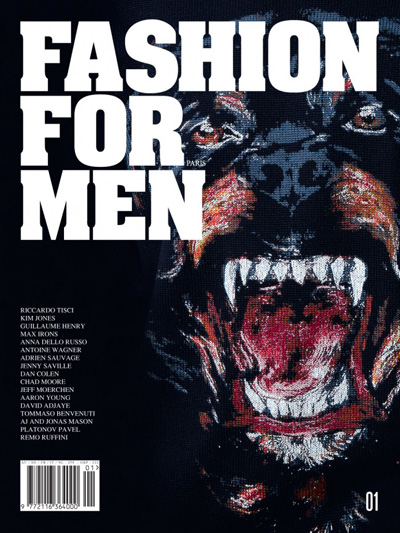 Magazine: Fashion For Men
Issue: #1
Fashion Director: Scarlett Viquel
Casting Director: Boris Radovanovic
Editor In Chief: Milan Vukmirovic
Milan Vukmirovic has made the long-awaited official reveal of his next step, it is a magazine dedicated entirely to men's fashion appropriately entitled Fashion For Men. In fact with over 600 pages and hard cover, it's more than a magazine, it's a fashion book.
Riccardo Tisci is the guest of honor, Tommy Ton is a major contributor, Anna Dello Russo has a big fashion story inside as a model. She is the only woman in the magazine. The magazine has also 12 fashion stories presenting some of the best new models, like Greg Nawrat, Travis Cannata, Tomas Bukovatz, Ian Mellencamp, Chris Moore, Eric Puzio and more…. – Milan Vukmirovic
Find out more on Models.com.