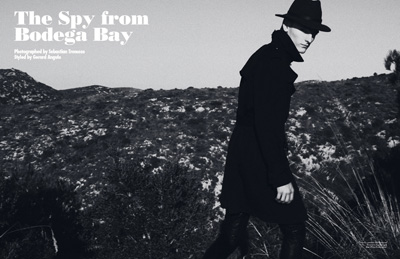 Magazine: Client
Issue: #6
Website: www.clientmagazine.eu
Preview the latest edition of Client magazine featuring splendid black and white stories (with an occasional pop of colour) shot on locations in London, New York and Spain with models such as Chad White, Alexander Beck and Jed Texas to name a few. Plus don't miss the sneak peek of Client's interviews with British designers Lou Dalton and Oliver Spencer.

Client is out now in print and digital.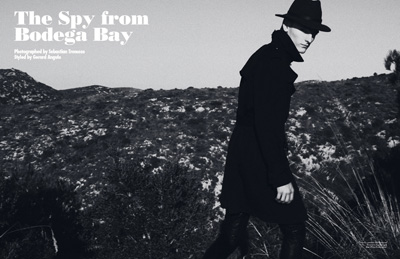 Alexander Beck at View Barcelona
Photography by Sebastian Troncoso
Stylist: Gerard Angulo

Callum Wilson at Select
Photography by Amanda Camenisch
Stylist: Miriam Dembach

Fernando Cabral at Fusion
Photography by Jeremy Williams
Stylist: Ryan Davis

Igor Stepanov at Select
Photography by Jesper Brandt for Rockson
Stylist: Lars-Fredrik Svedberg for Lundlund

Jed Texas at Elite
Photography by Haruki Horikawa
Stylist: Mervyn Boriwondo

Kevin Baker at Soul Artist Management
Photography by Joe Lally for Defacto
Stylist: Seth Howard

Lou Dalton interview by Jade Fitton (Features Editor)

Daryl at Select, Marc Masser at Premier, Cosmo at Next, Maximilian at Select
Photography by Oliver Sutton
Stylist: Marianna Frannais

Oliver Spencer interview by Jade Fitton (Features Editor)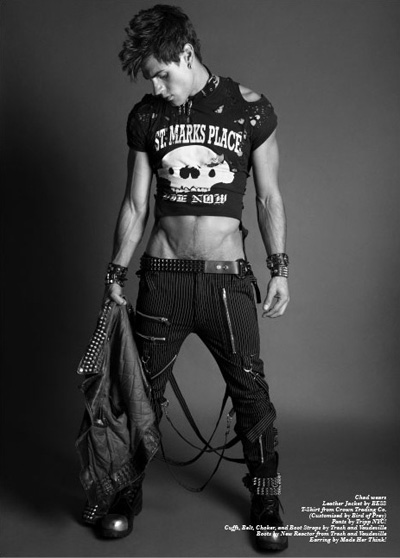 Saint Marks Place
Chad White at Soul Artist Management
Photography by Andrew Weir for ACW Worldwide
Styling by Michael Fisher for Starworks Artists
Creative Direction by Kegan Web for ACW Worldwide
Location photography by Torian Lewin
Words by Jade Fitton
Want more of Client #6? See the recently featured cover with Jed Texas and a beautiful menswear story shot by Joseph Sinclair.