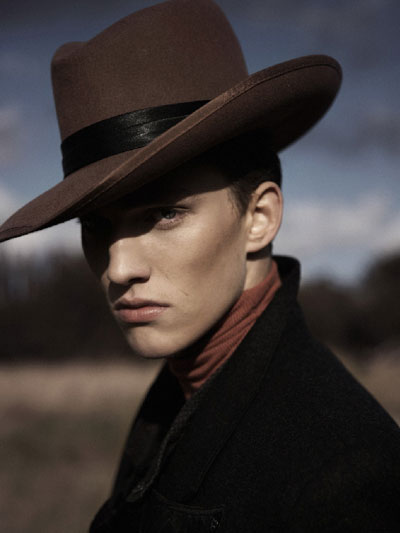 Magazine: Carbon Copy
Issue: #12
Website: www.ccmag.info
Carbon Copy once again manages to impress with a slew of models gathered on their pages, from top models who walked every runway you can imagine to the future stars of the modeling scene each of them get a moment to shine on the pages of magazine's 12th edition. Shaping the edits were talented fashion snappers from the likes of Joe Lally, Nicky de Silva, Sebastian Troncoso, E.T., Cecilie Harris, Angela Hau, Nuria Rius while rounding up the issue is a story by model and promising photographer Julian Schratter.
Carbon Copy is out now in digital and print.
Ph: Joe Lally |DeFacto Inc|
Stylist: Matthew Ellenberger
Model: Kevin Baker at Soul Artist Management
Ph: Nicky de Silva
Stylist: Mette Krogsgaard at WOW Styling
Model: Malthe Lund Madsen at Elite
Ph: Sebastian Troncoso
Styling: Ivona Yvon
Model: Joan Mirangels at Traffic, Barcelona
Ph: E.T.
Styling: Kusi & Naz at Tzarkuzi
Models: Jordan, Charlie and Stuart at Oxygen, London
Ph: Cecilie Harris
Styling: Roy Fire and Tal Peer
Models: Tim and Luciano at Request
Ph: Nuria Rius
Styling: Ines Fravezzi
Models: Edmond & Chris at Storm, London
Ph: Julian Schratter
Stylist: Torian Lewin
Model: Tobias Sorensen at VNY
Cover Model: Charlie Westerberg |DNA|,
Grooming: Chelsey Pickthorn
Stylist: Ryan Davis
Art Director: Audie Umali
Photographer: Angela Hau
Retouching: Box Studios
Click on the cover above the previously featured cover story preview.