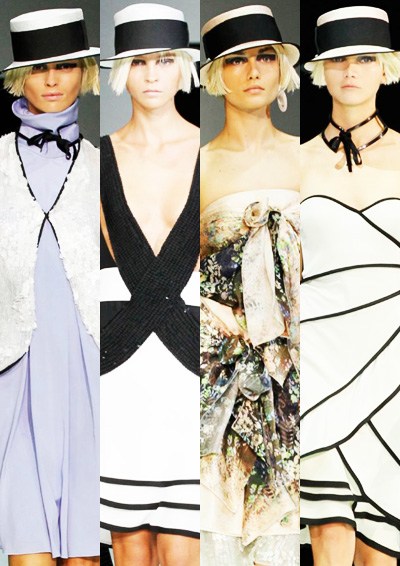 Collection: Emporio Armani
Season: Spring Summer 2012
Website: www.armani.com
Shaped in Giorgio Armani's signature aesthetic the Spring Summer Emporio Armani collection presents a light but nevertheless elegant attire. For sixty looks and more details continue after the jump, our favorites are singled out: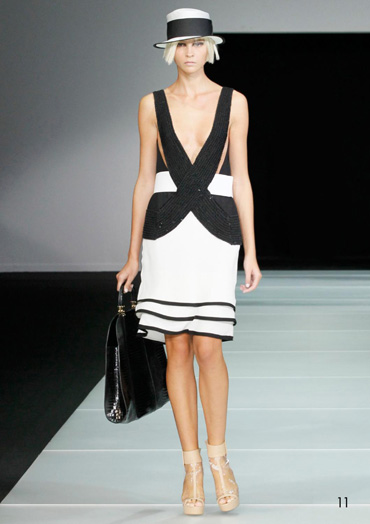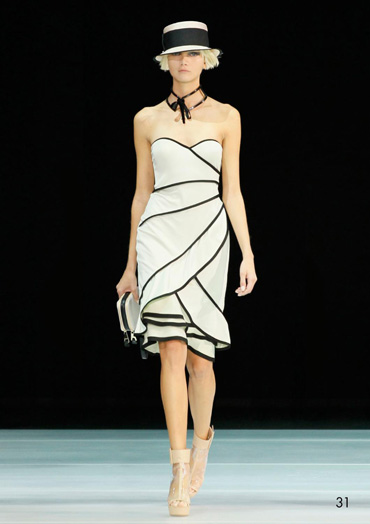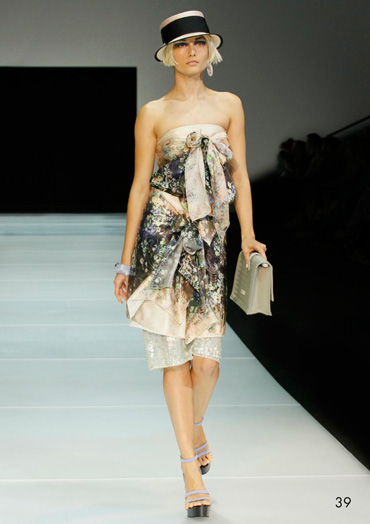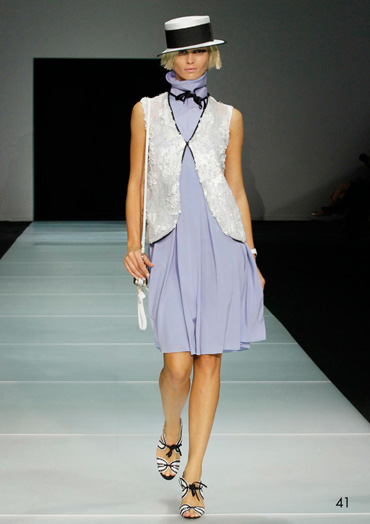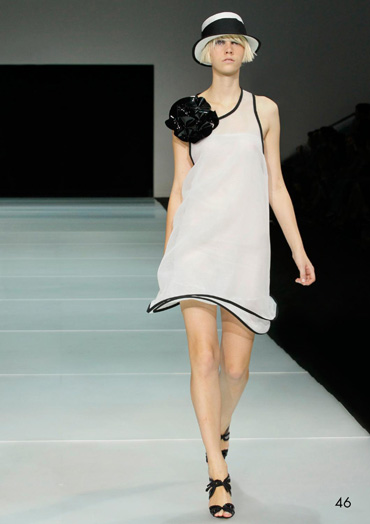 Models: Alina Baikova, Alina Ilie, Anastasia Krivosheeva, Anastasiya Siyanina, Andie Arthur, Andreea Diaconu, Anna Schilling, Brenda Kranz, Caroline Barcomb, Charlotte Nolting, Fabiana Mayer, Flavia Lucini, Iris van Berne, Iryna Lysogor, Isabella Melo, Janeta Samp, Jasmine Poulton, Jessica Clarke, Johanna Gronholm, Karolina Tolkachova, Katia Kokoreva, Lee Hye Jung, Magdalena Fiolka, Martha Streck, Masha Irisova, Michaela Kocianova, Misha Parkosz, Nataliya Belyakova, Olivia Remmets Askman, Ramona Chmura, Phenelope Wulff, Sabina Smutna, Siri Tollerod, Tao Okamoto, Vanessa Hegelmaier, Vika Mironova, Vika Volkute
SHAPE
The jackets with their masculine cut glide over the body, the shoulders delicately suggested to soften the line. Dresses and skirts are longer; ranging from mid-knee to mid-calf — shorter at the back, longer at the front — they possess a graceful air of nonchalance. The trousers, easy on the hip, are slim and svelte at the hem to create a sleek leg-shape.
COLOUR
Black and white as well as pale shades of green, sky blue and pastel pink, framed by leather, knit or silk trims that outline the clothes within the overall silhouette, like precise black brush strokes. Just as a frame emphasises the radiance of the picture it encloses.
ACCESSORIES
The same game of outlines recurs in the see-through PVC maxi bag, with its black and natural details; this also comes in a two-tone version or with reptile skin features. For a final neodesign touch, there is a striking necklace shaped like a collar in rigid plexiglass that repeats the black or white collection leitmotif.