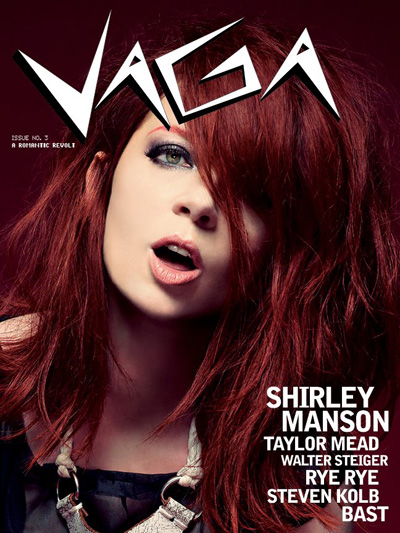 Magazine: Vaga
Issue: #03
Cover Star: Shirley Manson
Photography: Mason Poole
Fashion: Marjan Malakpour |Margaret Maldonado Agency|
Fashion Assistants: Sheena Annikki Templeton, Marnika Weiss
Hair: Clyde Haygood |Margaret Maldonado|
Makeup: Donald Simrock |Margaret Maldonado|
Manicurist: Jamayka Hamilton
Post-production: Kate Gash
Website: www.vagamagazine.com
The one and only Shirley Manson lands the cover of VAGA magazine, Garbage star was photographed by Mason Poole with Marjan Malakpour's styling. For the cover of Issue No. 3 – A Romantic Revolt, Shirley wears white harness and black top by Valerj Pobega.
Shirley has reunited with Garbage and their new album "Not Your Kind of People" is out in the US May 15 and in the rest of the world May 14. To order the copy of new Vaga visit the official web page.