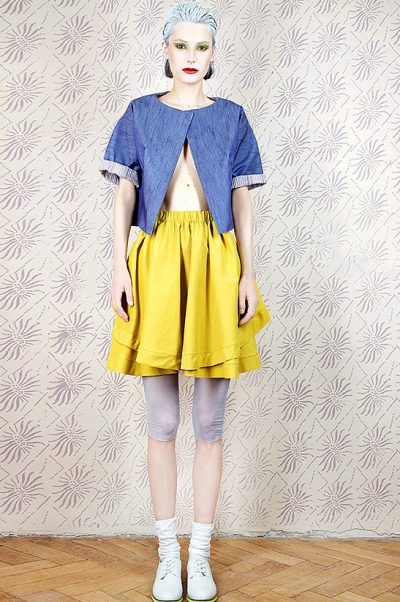 Lookbook: Nice Girl by est by eS.
Collection: est by eS.
Season: Spring Summer 2012
Model: Joanna Bernacka
Hair & Makeup: Olga Dackiewicz
Stylist: Ewelina Kosmal
Photography by Michal Greg

Photographer Michal Greg teams up with est by eS. to beautifully capture their Spring Summer 2012 lookbook, discover more of the Nice Girl collection after the jump: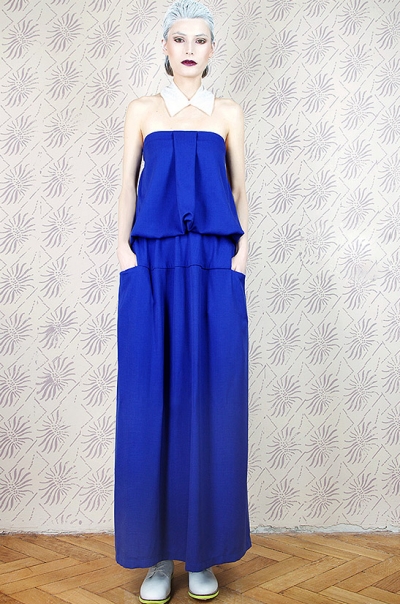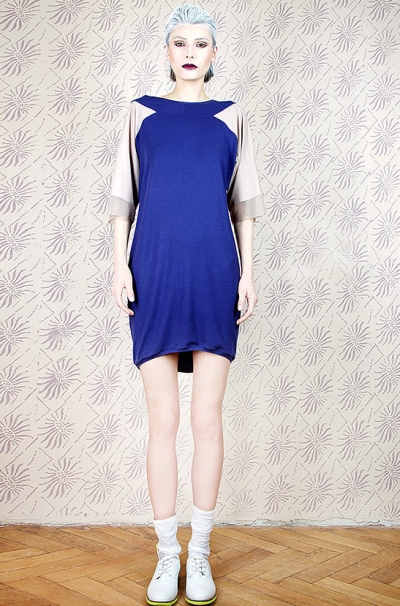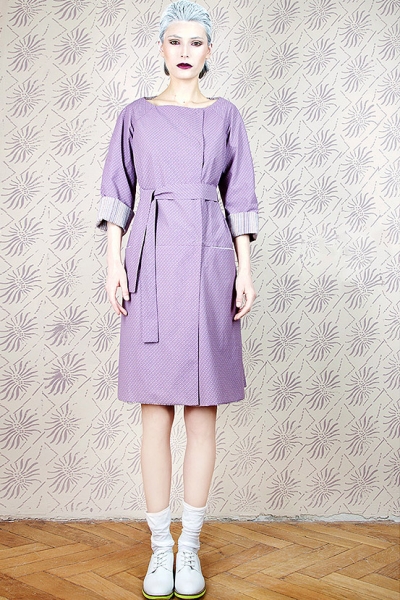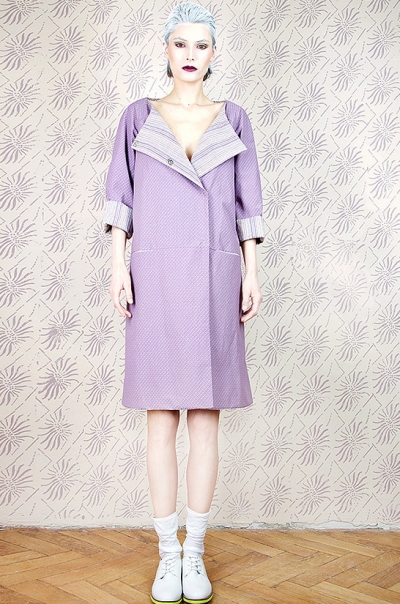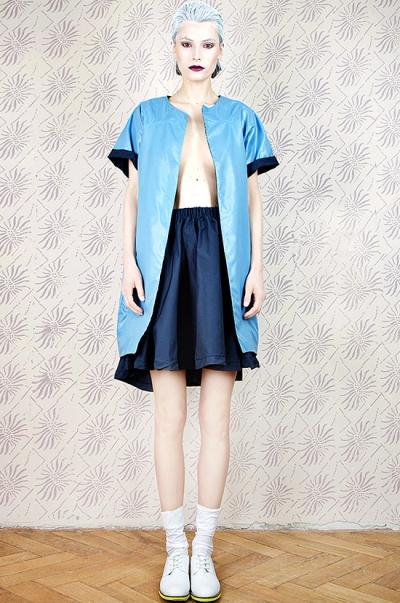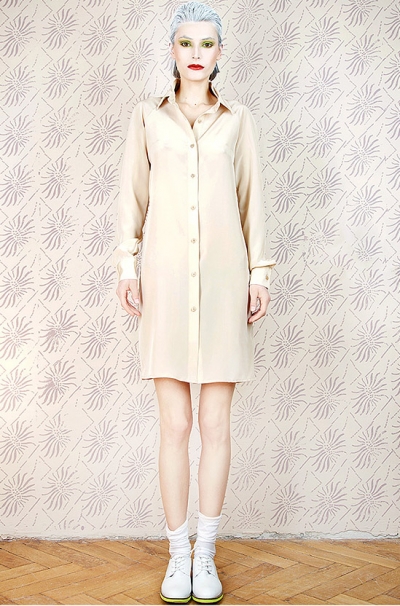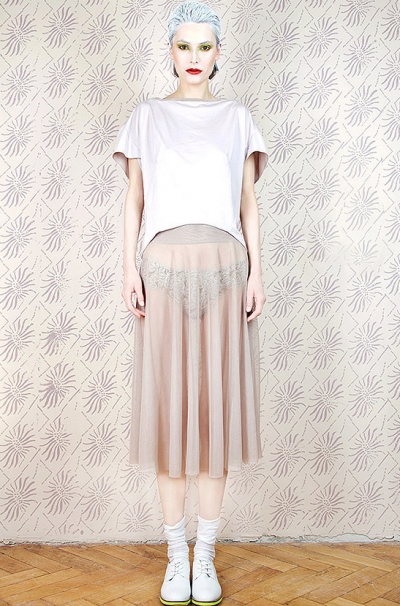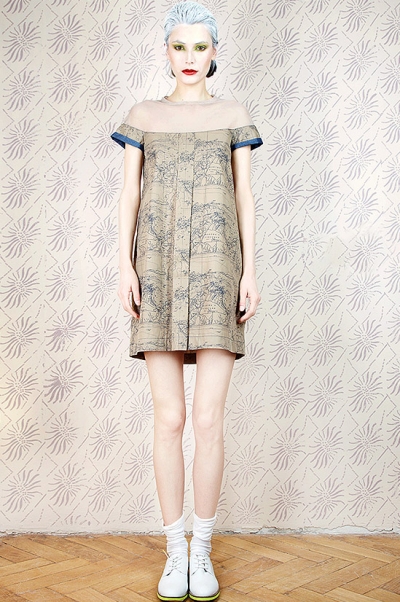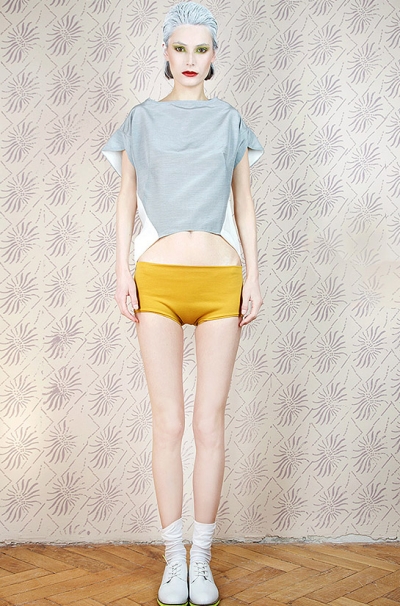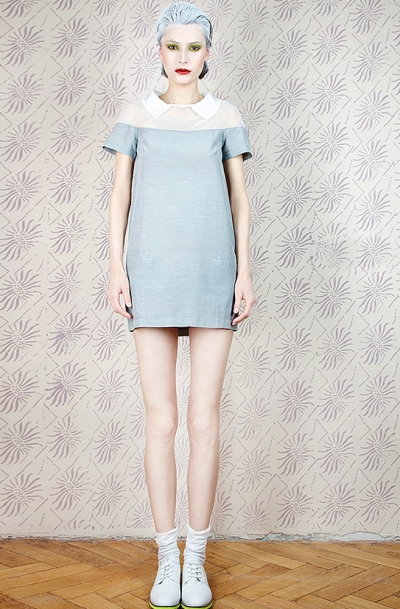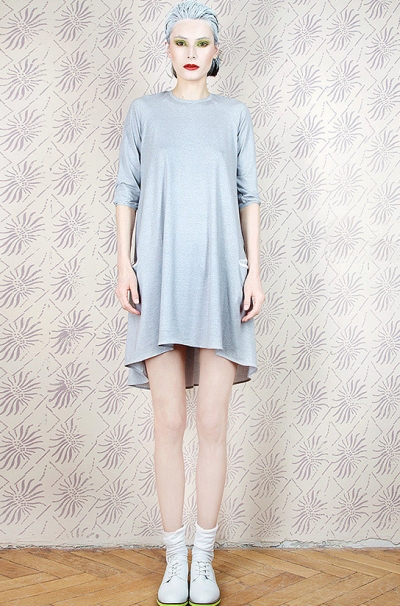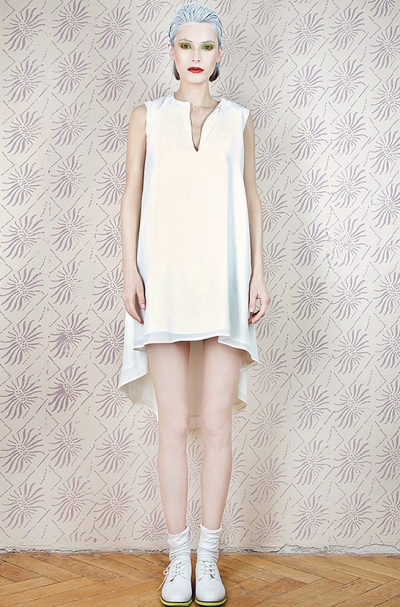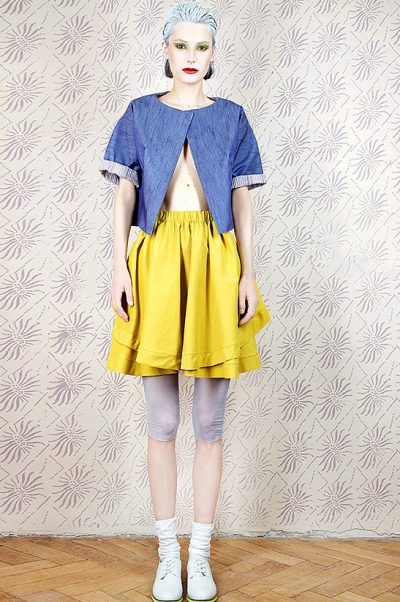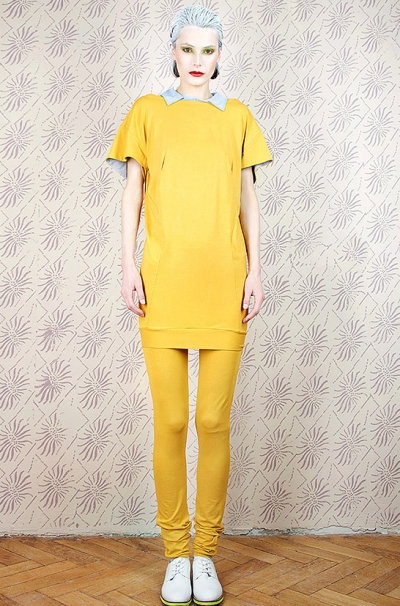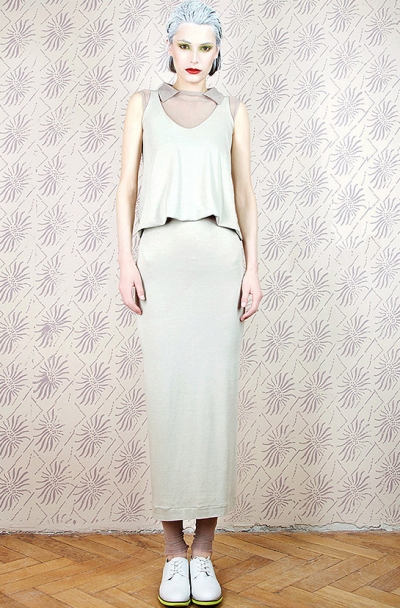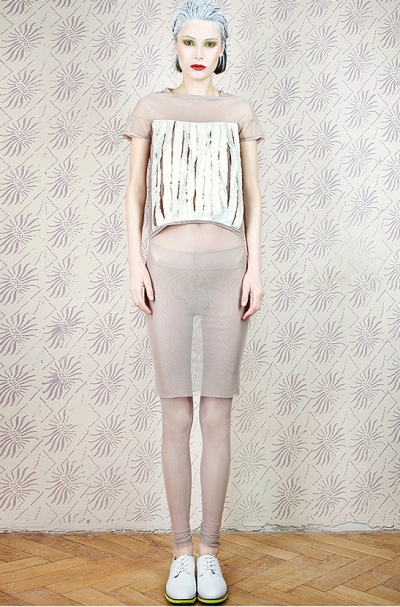 The Spring & Summer collection of the est by eS. brand is a praise of femininity, par excellence. Its unique blends of different textiles and colours are really stunning. So are the ingenious, minimalistic forms of the clothes. Made by a woman – for women. There is passion and understanding in it.
What do women desire? The latest Spring & Summer collection of the est by eS. brand is a proof that there is a clear answer to that question. For every woman alive wants to feel feminine and free and that is reflected by her choice of clothes. To be done up, but not overdone. To remain her true self. All of these characteristics are reflected in the clothes of the est by eS. brand. Thus, every woman is able to find something she has been looking for. The latest Spring & Summer collection is bound to appeal to the lovers of elegance with its cream-coloured silk dresses as well as those gray with short, patterned sleeves, subtle collars and stripes which gently underline the waist.
The women who prefer minimalism and a certain degree of airiness will surely go for the knitted tunic-dresses with pockets. The former are going to feel splendid in the flesh-coloured net blouses with cream-coloured satiny stripes. But if rather than the flesh-colour they opt for more expressive hues, est by eS. offers them some mustard-coloured blouses with bows. The latter are going to be exhilarated by the freedom and the intriguing design cuts the loose, pink and ashy-and-white blouses offer.
The latest collection has an abundance of skirts as well: they are exclusively delicate and light, made of a flesh-coloured nets but also sophisticated, mustard-coloured ones made of two folds of fabric. The lovers of stylish, evening looks are going to be more than satisfied to see the est by eS. suits composed of shiny tops with shoulder-straps, their fronts shorter than their backs, and bows at the waistline as well as simple, long skirts.
est by eS. for the Spring & Summer season of 2012 is an embodiment of freshness, simplicity and the possibilities of combining different elements as well as developing a more casual style.
It should be women who decide what king of clothes to wear. est by eS. leaves them with a lot of possibilities and an absolute freedom. After all, she is a woman herself.

Official Website: estbyes.com